GEORGE NEWS - The George Municipality visited Klouter Kabouter Crèche in New Dawn Park this morning in support of Global Handwashing Day, which is celebrated today, 15 October.
The aim of the day is to promote handwashing with soap as an effective and affordable way to prevent diseases and save lives.
Staff from the municipality showed the little ones how to properly wash their hands. They used individual wash basins for each child and a separate hand towel. Dinah Maart, the principal at the crèche, says they are happy that they were chosen to be part of this significant day.
According to the website globalhandwashing.org, handwashing has never been more important.
"As the world marks Global Handwashing Day while fighting the Covid-19 global pandemic, Unilever-Lifebuoy wants to make sure handwashing gets the attention it deserves."
This year's theme, Hand hygiene for all, is a reminder that everybody must work toward the universal practice of handwashing with soap to help address our current health crisis, as well as to ensure a healthy future.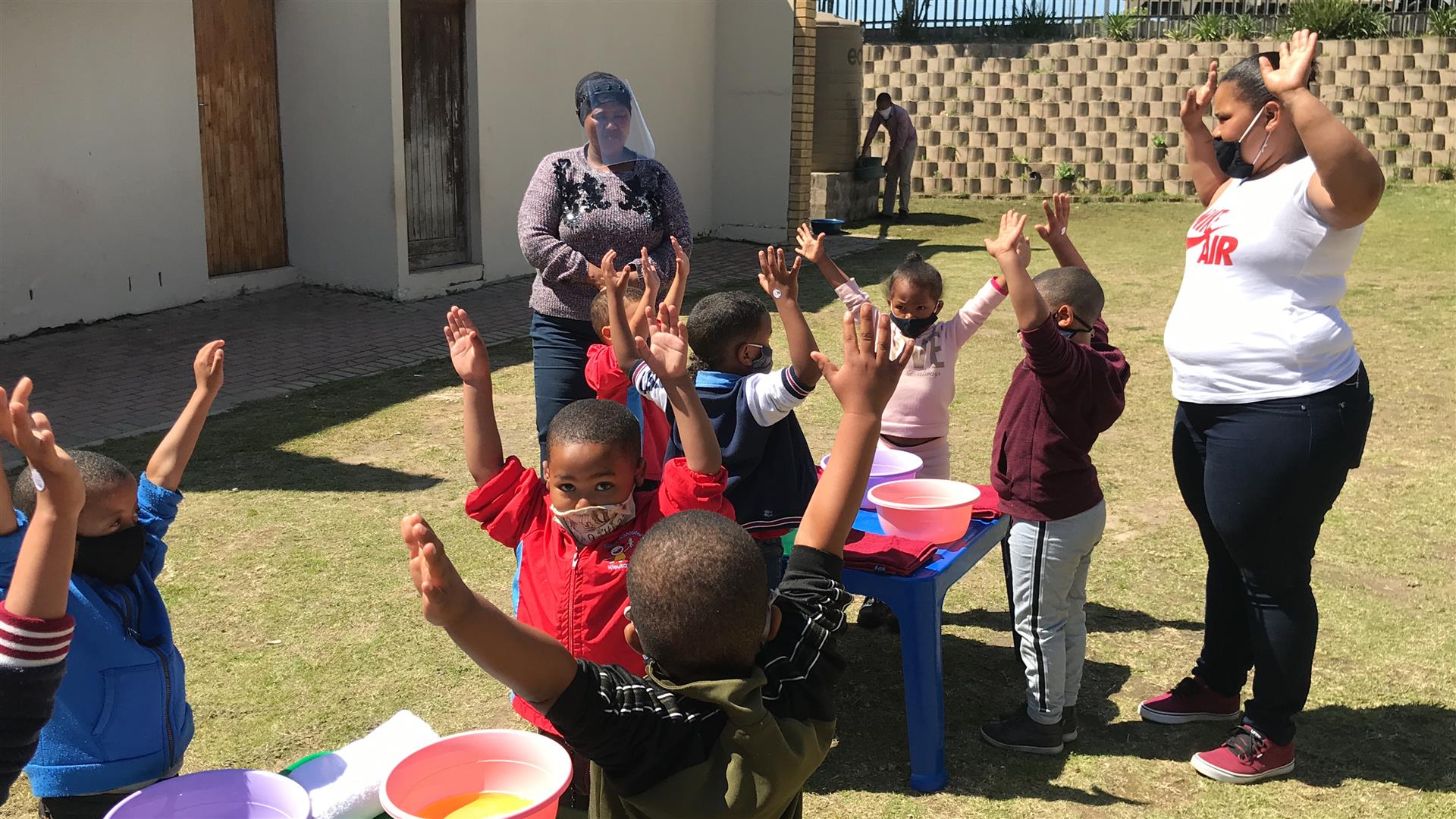 Wilbedine Jordaan, the municipality's acting HIV/Aids coordinator and facilitator of the hand wash session, demonstrates to the kids how to properly and effectively wash their hands.
'We bring you the latest George, Garden Route news'