Update
GEORGE NEWS - The 30-year-old local man who survived a 10-metre fall from a cliff in Victoria Bay last weekend is being treated at MediClinic George. He was airlifted to hospital in a serious but stable condition and is expected to make a full recovery. He did not wish to talk to the media at this stage.
Robert van Helsdingen, NSRI Wilderness station commander, said the man slipped and fell from the rocks in a gully near the water's edge. The man's girlfriend raised the alarm, alerting local surfers who then alerted the NSRI.
"The duty crew were activated at 13:26 on Saturday. They found the patient on the scene being assisted by a private doctor who was on holiday. He medically assisted the local man who had slipped and fallen."
Van Helsdingen said the NSRI assisted the EMS rescue paramedics and the EMS and George Municipality Fire and Rescue Service rescue crews on the scene. The EMS/AMS Skymed rescue helicopter was activated to assist with the patient extrication from the barely accessible terrain.
The patient was transported to the hospital in the EMS helicopter.
The patient was secured onto a specialised stretcher, winch-hoisted to the helicopter and airlifted out of the gully to a prepared landing zone at Victoria Bay Campsite. Here he was transferred from the specialised stretcher, loaded into the helicopter and airlifted to hospital.
Van Helsdingen commended the doctor who assisted on the scene and the cooperation between the joint emergency services.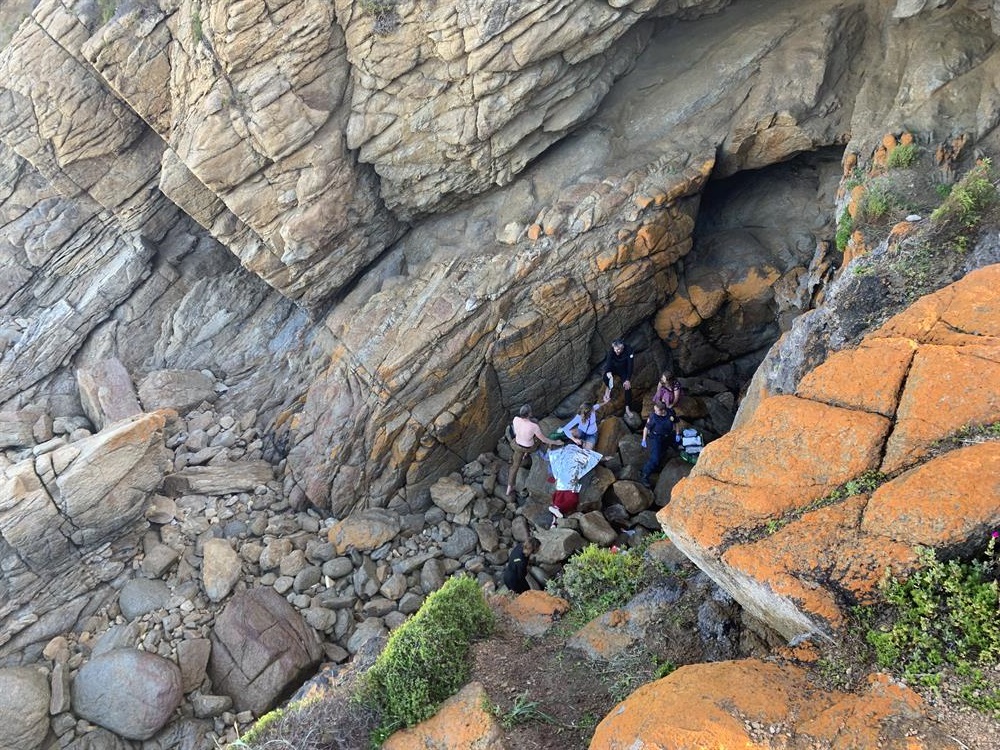 The man fell 10 metres down a gully after slipping on the rocks at Victoria Bay.
Read a previous article: Man survives fall from Vic Bay cliff
'We bring you the latest George, Garden Route news'