Gallery
GEORGE NEWS - 'The Sweet Side of Life' children's art auction and wine pairing event of Life Community Services (LCS) on Thursday 26 September was a successful evening that raised R25 000.
Ten paintings created by children from LCS were auctioned.
During the three weeks prior to the event held at Houtbosch Wines at Redberry Farm, children from various LCS centres were given the opportunity to express themselves through sketching and painting so as to determine their natural ability.
They started off by creating pictures with crayons and pencils on scrap paper, then were given paint and paper in the second week before moving on to painting on canvas. This happened under the watchful eye and guidance of local artist Ruan Coleman. Ten pieces were eventually chosen to be auctioned off. The highest price fetched for a painting was R5 000.
Click here for a photo gallery.
David May, LCS marketing and funding officer, said they were pleased with the outcome of the project. "It was amazing to observe the pleasure and joy the children got out of this and how they managed to express themselves creatively. Among the children whose art was auctioned is a five-year-old boy who was born with cerebral palsy. His art was incredible.
"Ruan has been so inspired that he wants to become involved as art teacher on a continuous basis, which is a wonderful blessing for the children. We foresee that this will become an annual event."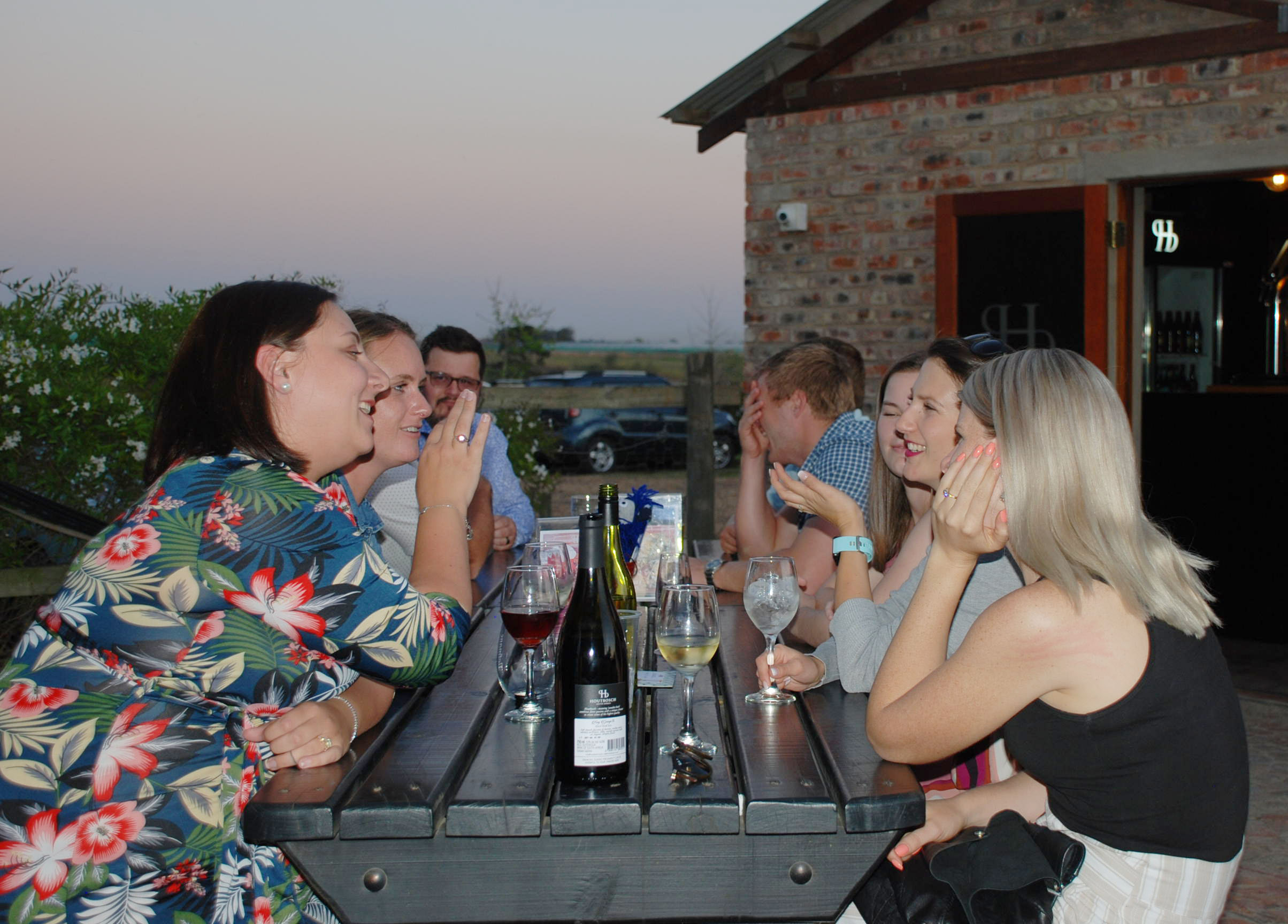 The weather played along and guests enjoyed a lovely, warm evening outdoors. Photos: Mia du Plessis
It was a delightful and fun evening of socialising, food and wine in a magnificent setting.
Guests were surprised at the wine and fudge tasting, and enjoyed the lovely platters served by Houtbosch. LCS thanked PNA and The Little Art Shop for their generous sponsorship.
Life needs R3-million to build a 600m² building on their new property in Fiskaal Street where they wish to settle their offices, a kitchen and other facilities such as a meeting hall and space for job creation projects. Their kitchen is currently operating from premises in the former McCain's building.
Before constructing a new building, the organisation would first like to pay off R2-million loaned to them to acquire their new property. They vacated their former premises in Main Road, Parkdene, where their rental agreement came to an end after almost two decades.
'We bring you the latest George, Garden Route news'