GEORGE NEWSFLASH - A second grouping of the George Junior City Council paid a visit to the George Council Chambers on Thursday last week.
Members of the Junior City Council pictured here with the Executive Mayor Melvin Naik, Deputy Mayor Gerrit Pretorius and Speaker Iona Kritzinger were received with warm applause by the council members and a special welcome from the Speaker on opening of the Special Council Session.
From left:
Zinon Bitirimoglu, York High School; Anika Hofmeister, Glenwood House; Megan Bartels, Glenwood House; Robyn Franklin, Glenwood House; Michaele Bester, York High School; Henry Van Wyk, PW Botha High School; Tessa Bergh, PW Botha High School; Gerhard Ackerman, Outeniqua High School; Quvhen Williams, PW Botha High School and Gabby Steyn, York High School. Lenè Conradie, Outeniqua High School was not present for the photograph.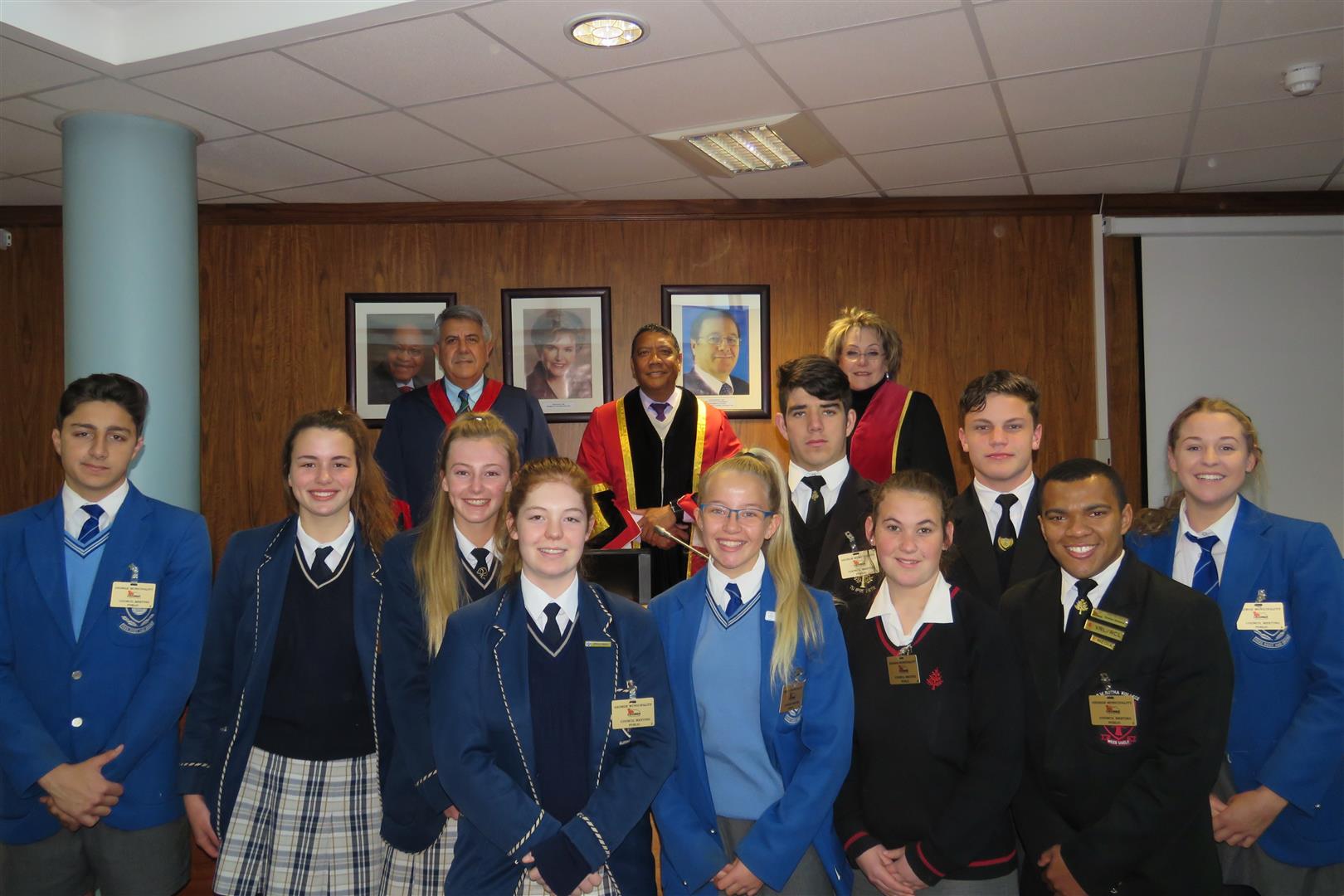 George Junior City Council members.
Read more in Thursday's George Herald and online.
'We bring you the latest George, Garden Route news'