GEORGE NEWS - The coronavirus and subsequent lockdown has affected everyone across the country in unique ways, but has also brought about a great awareness to help all those in need across the community, not just during these unprecedented times but on an ongoing daily basis.
One local Glenwood House learner who decided to take action, was 11-year-old Liam McDonald.
During lockdown, Liam's mother started their own veggie patch to supply in some of the family's needs, opening up the world of gardening to him and having conversations about self-sufficiency, community and improved health for all.
Every great idea is built on collaboration, and Liam found this through the Eden Lion's Club and Love George organisations.
Through their search for Champion Gardeners in the surrounding areas to help assist those in need of quality fresh food during lockdown, he offered to help collect seeds for the project and Feed our Friends was born.
Feed our Friends needs non-GMO (non-genetically modified), and if possible, heirloom seeds for the project.
Seed collection boxes will be put up at various seed outlets and nurseries that agree to help - please keep an eye out for our "planter" collection boxes and posters and leave your donated seeds in them.
The seeds will be handed over to those wanting to be a part of the urban gardening initiative. Training will be given in permaculture and good gardening practices, to enable us to grow sustainable, local and flourishing community gardens across various neighbourhoods to serve all.
Let's help take nutrition back into our own hands by growing our own and helping each other to a healthier future.
"No act of kindness, no matter how small, is ever wasted." - Aesop
Please help by donating a packet of suggested food seeds and be part of this initiative to never let a friend go hungry again.
If you sell non-GMO and if possible, heirloom seeds and would like to keep a collection box please contact Liam's mom at louise@lovinglife.co.za.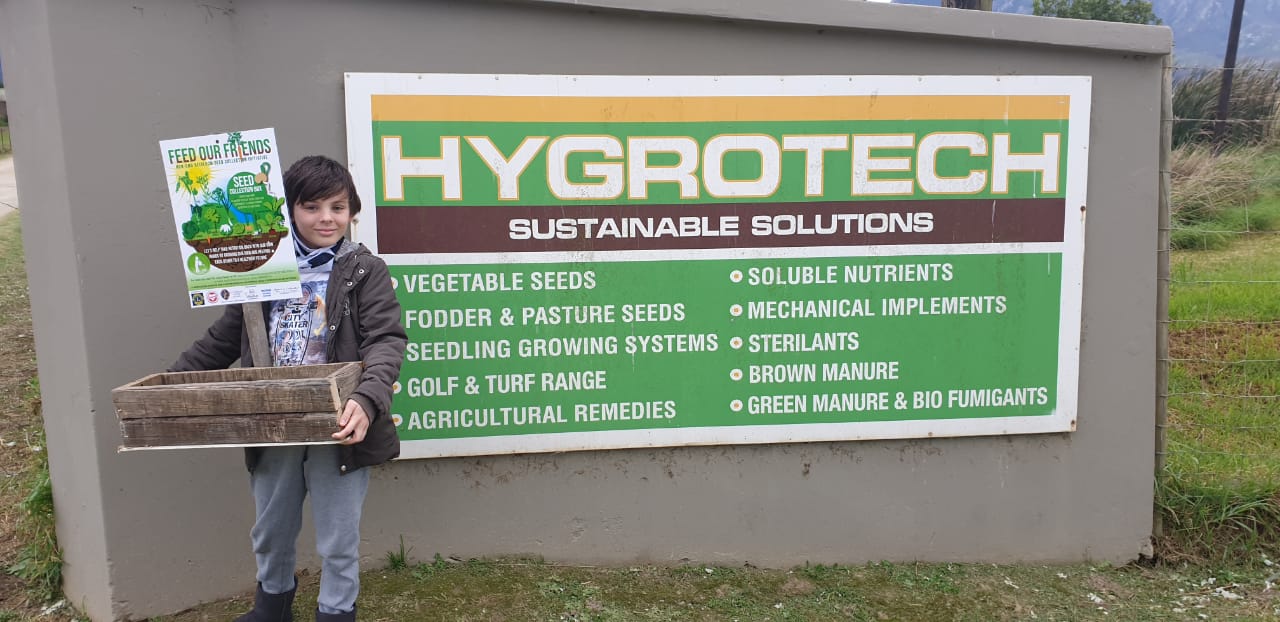 Liam's first box being delivered.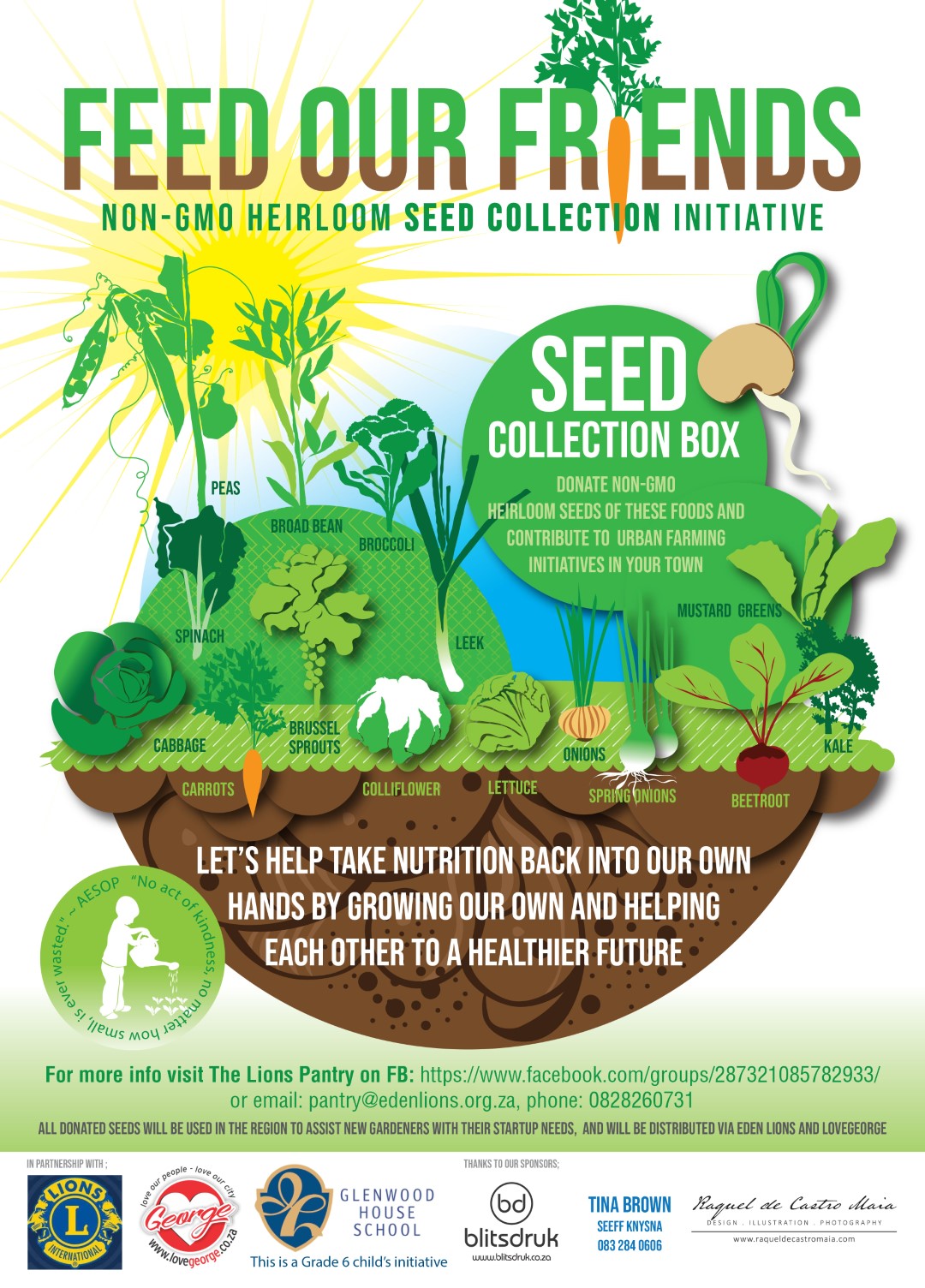 'We bring you the latest George, Garden Route news'