Gallery
GEORGE NEWS - With a bit of a see-saw start, enthusiastic and excited learners arrived at Glenwood House on 13 January to start their 2021 academic year.
Due to Covid-19 protocol however, they were sent back home three days later to attend classes via the internet and only physically returned to school on 25 January.
"Spare a thought for fifty bright-eyed and bushy-tailed Grade 1s, who after three days at big school, had to enter the cyber world. How daunting," said headmaster of Glenwood House, Dennis Symes.
Grade 8s welcomed
The inauguration of the Grade 8s and new students to Glenwood House College has always been a traditional ceremony referred to as the Ringing of the Bell, which under normal circumstances would be attended by close friends and family of the learners.
Photo gallery: Glenwood House Grade 1s in 2021
This year however it had to take place with all Covid-19 protocols in place and was also streamed online for those who couldn't attend.
"Fortunately we were able to make the best of a difficult situation. Thank you for allowing your children to attend Glenwood House. We sincerely trust that they will be happy at our school, and that we will be able to add value to their lives," said Symes.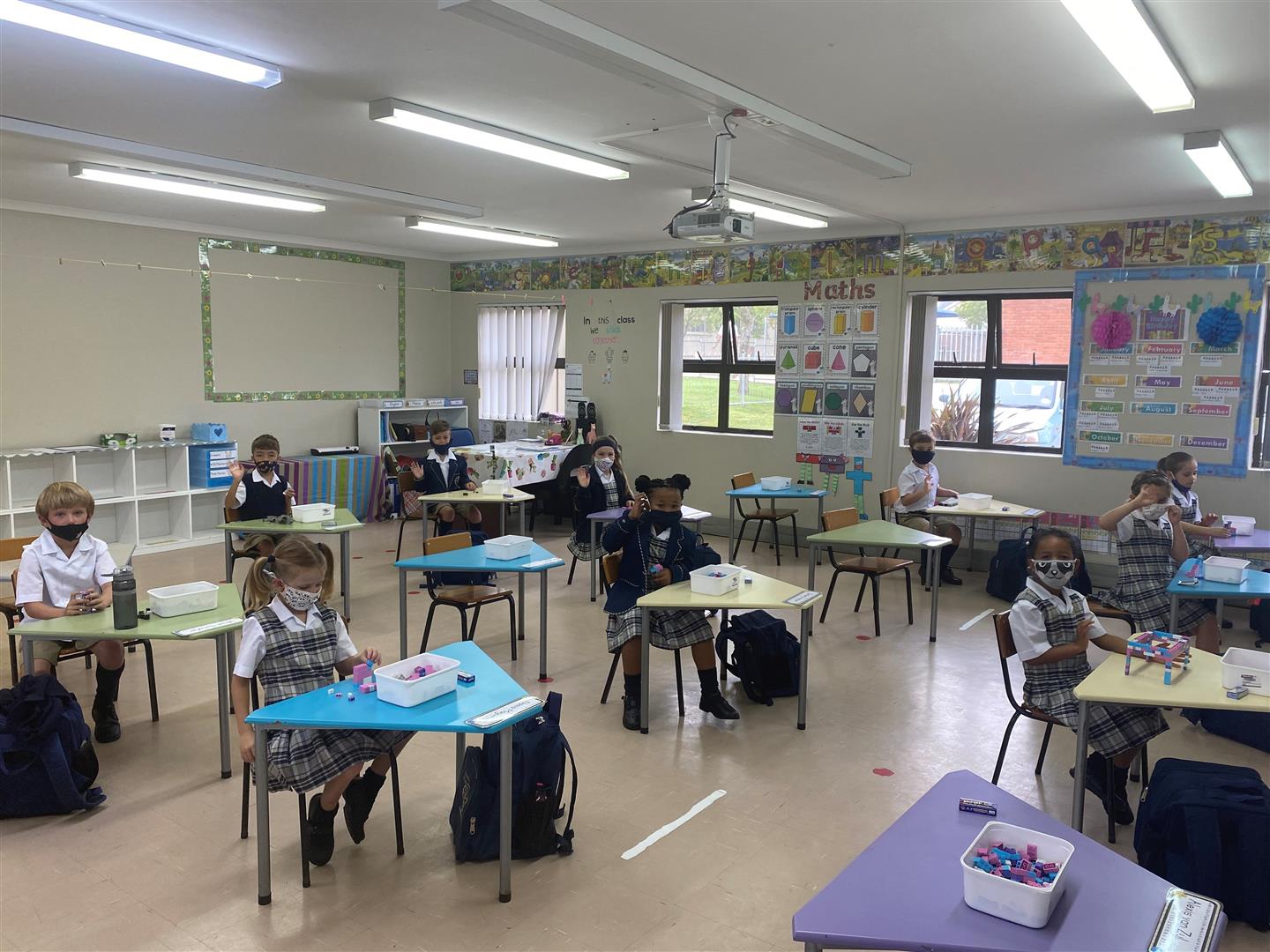 Front, from left: Emily van Zyl, Sanja Rominger and Eliana Potgieter. Second row: Nasia Maguire, Zintle Danster and Daniel Kent. Third row: Ulrich Schafer and Leah-Mae Swieglaar. Back row: Fox Brewis and Christiaan van der Linde.
'We bring you the latest George, Garden Route news'