GARDEN ROUTE NEWS - Garden Route Casino, Western Cape's favourite entertainment destination, is celebrating women who work in the casino industry this Women's Month.
Meet some of the ladies who work tirelessly behind the scenes to ensure visitors have an ongoing feast of entertainment 7 days a week, 365 days a year!
Karen Johnstone, Marketing Manager, believes that sport has taught her (at an early age) the importance of practise, patience, perseverance and teamwork. She acknowledges that you have to put in the work and hours to achieve the rewards – whether personal or at the workplace. And, of course, you need to know and follow the rules. Karen agrees that there has to be a balance between home and work life.
How does this successful marketing manager achieve this balance? Planning, more planning, being prepared and always having a backup plan. She knows her family's schedules, commitments and her responsibilities, but she also understands her work demands. Achieving this balance is most definitely one of the most challenging aspects of her role.
Events, promotions and marketing strategies all need strict time management. As a result, the most rewarding part of her role is seeing a plan come to life and getting the desired results. Even though she has grown tremendously as a person, Karen has come to learn that it's okay to ask for assistance and that she does not have to know all the answers.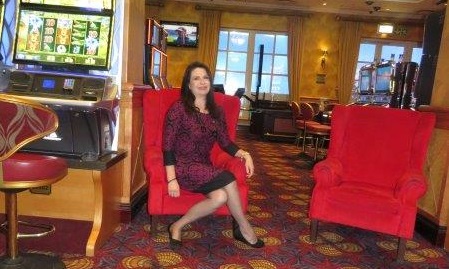 Garden Route Casino: Karen Johnstone, Marketing Manager.
When asked what advice she would give young people considering a career in the casino industry she said, "There are a wide range of excellent career opportunities in the entertainment industry, however, be prepared for long unsociable hours. Education is important, learning does not stop and never say no to opportunities!
Taryn Booysen, VIP/ Gaming Ambassador, believes her life changed for the better when she realised that no matter how aggravating a situation, she simply needs to breathe and step back to deal with it - regardless of what it is. At home, as a fur-baby mother, Taryn keeps herself busy with her pets and hobbies. When she is at work, she works hard and takes her role seriously.
The most rewarding aspect of her job is meeting people from all walks of life! Taryn's most memorable moment during her time working at Tsogo Sun was preparing for and hosting an annual Championship.
She loved spending time with all the nervous and excited contestants. When asked what advice she would give young people considering a career in the casino industry she said, "Be strong in mind. Make sure you have a hobby outside of your day job to keep you balanced. Don't let your job become 'your everything' though it may be important. Prioritise you."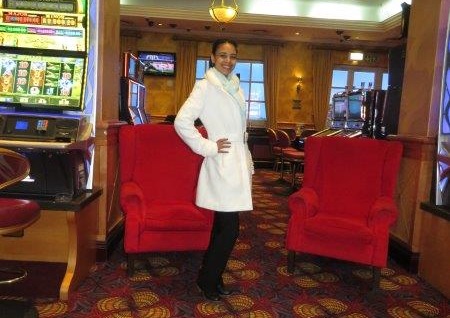 Garden Route Casino: Karen Johnstone, Marketing Manager.
Brenda Morudu, Cash Desk Manager, is a planner. To balance her home life and her career she makes it her top priority to plan each day and to stick to that plan. She also believes in setting achievable goals and sticking to them. Brenda makes time for herself and her family by making sure she takes leave and actually goes away.
This is an important time for her because she gets to rest, reflect and recharge. And recharging, she says, is important when you have to deal with different team dynamics and different personalities on a day-to-day basis! But the rewards of her role far outweigh the challenges. Brenda enjoys making a difference in the lives of those who work with her.
Since she was given an opportunity to grow, she too wants to give others the same opportunity. Brenda's former manager did just that for her and the coaching and mentoring she received resulted in her being the head of her department today. But being a head of department comes with its challenges.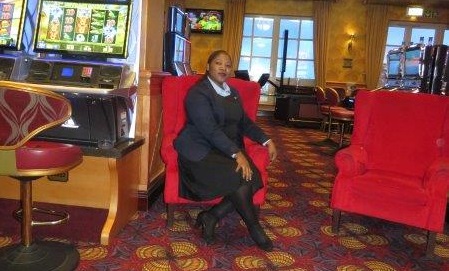 Garden Route Casino: Karen Johnstone, Marketing Manager.
Brenda admits that trying to fulfil the roles of mother, wife and career woman is more than likely one of the biggest challenges women face – it is no easy task. That's why, as mentioned, Brenda is such a proficient planner! In her career Brenda has also learnt that there is no success without failure - she has had several disappointments climbing the corporate ladder.
It took her a while to realise that she can only learn from the mistakes and grow from them. It's not worth getting emotional over them.
When asked what advice she would give young people considering a career in the casino industry she said, "Make sure that you have the passion and love the casino industry and working with people, otherwise you will get bored. No day is the same in our industry."
Chandika Hooblal, Human Resources Manager, shared that her humble beginnings taught her that hard work always pays off. She believes that being grateful for everything her parents have done for her is the reason for her success. Chandika doesn't take anything for granted as life can change in an instant.
Her motto 'Work is Worship' is what fuels her dedication and her passion for building her career. She pays great attention to her mental and spiritual health because she believes that self-care is vital for ultimate productivity.
She always gives each individual her best attention so they can leave her office knowing that they have been assisted in the best way possible. She feels most fulfilled when she can see that she has positively impacted their lives. But the most memorable moment working for Tsogo Sun was being offered the head of department position at the age of 27 – making her the youngest HR manager in the group at that time.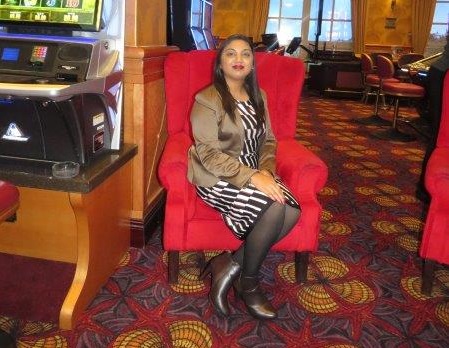 Garden Route Casino: Chandika Hooblal, Human Resources Manager.
Did her rise to management at such a young age open her eyes to challenges women face in the workplace? Chandika feels that it did. She believes that women are constantly trying to prove themselves in the workspace while trying to balance their family responsibilities at the same time.
When asked what advice she would give to young people considering a career in the casino industry she said, "Keep your ear on the ground and know what is happening around you. Be open and ready to take on the opportunities that arise. Persevere above all challenges."
Fiona Muller, Hotel Manager, says she can't pinpoint one particular event that changed her life or shaped her into the person she is today. For her, it was a series of interlinked realisations, one being that she has the power to choose. She can choose how she reacts to a situation and therefore has input on the outcome.
Fiona is an advocate for focusing on what is important and of value, prioritising who she is and where she wants to be. This means always using her time wisely.
The most challenging aspect of Fiona's day-to-day role is keeping her team motivated and positive when things don't always go as planned. Fiona sees life as an adventure and therefore believes that if you fail, see it as an opportunity to grow and learn. On the other hand, witnessing her team growing, developing and getting great feedback from guests is what makes it all worth it for her.
But the most memorable moment during her time working at Tsogo Sun was attending the Siyakhanya Ambassadors Awards event in Cape Town in 2013. She participated in an Amazing Race Challenge through the City of Cape Town which she admits was an experience second to none.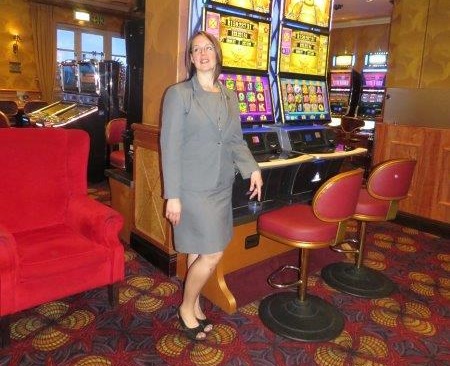 Garden Route Casino: Fiona Muller, Hotel Manager.
When asked what advice she would give to young people considering a career in the hotel industry she said, "Go for it! It is a great exciting industry with a lot of opportunity for growth and development. Gain experience in different departments and you might find your passion in the unexpected."
Khodani Chauke, Promotions Coordinator, was raised by two strong single women – her mother and her mother's younger sister. Her mother had three children and her aunt had two at the time. These two women were both prayerful and analytical when it came to life issues. Her mother taught her to be prayerful, patient and to be very cautious. Her aunt taught her to follow her dreams.
She also taught Khodani how to manage her finances and how to prioritise. As a result, she grew into the strong, courageous woman she is today. A woman who lives and breathes her work, because to her it is like being a mother – you never get to take a break from it!
What Khodani enjoys most about her role is the satisfaction felt when a promotion is well planned and successfully executed. But the most memorable moment she has had in Tsogo Sun was when the Black Friday promotion hit Garden Route Casino for the first time in November 2018. There were draws on 23 until 25 November, with 50 prizes per draw. It was simply an exhilarating experience for staff and guests!
When asked what advice she would give young people considering a career in the casino industry she said, "Never stop learning or enhancing your skills!"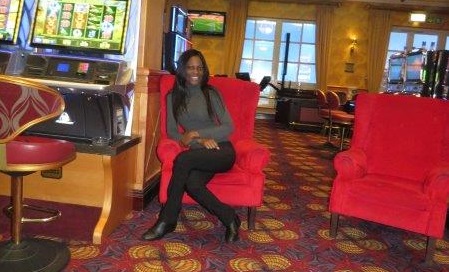 Garden Route Casino: Khodani Chauke, Promotions Coordinator
'We bring you the latest Garden Route news'