OUDTSHOORN NEWS - As part of the annual Klein Karoo Nasionale Kunstefees (KKNK), several permanent sculptures have been erected in Oudtshoorn over the past three years.
The project is known as 'Makitmooi' and comprises ten artworks up to date. Most of them are within walking distance of one another in an area around the municipal building.
Never out of touch and =nõa are opposite the municipal building on opposite corners of Voortrekker Road and Baron van Reede Street.
Struthio 2 and Kringe om die maan are in front of the municipal building.
Struthio 1, Bicycle racks and Neseiers are in the vicinity of the library.
Wipplank, a see-saw for six people, is in front of the De Jager Sport Complex.
The tree of hope is erected at the entrance to Oudtshoorn from Calitzdorp.
A set of revolving seats is outside the Toekomsrus Community Hall.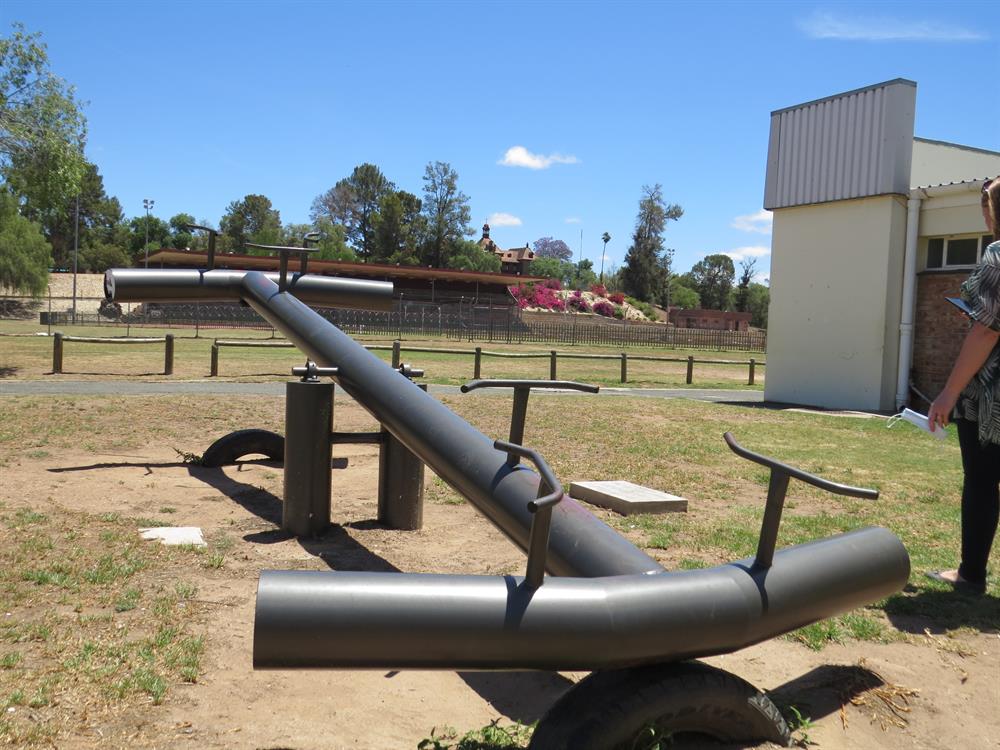 'Wipplank', the giant see-saw at the De Jager Sport Complex.
'We bring you the latest Garden Route, Karoo, Hessequa news'