GEORGE NUUS - Afrox loves to give to communities in need. Xolani Tata of Afrox George says every year Afrox identifies a children's organisation in the community that has specific needs and then arranges a day where staff spend time with the children, treating them to a fun day and handing over items they need.
Last year, due to Covid-19 lockdowns, they could not have the fun day, but they donated more to meet the children's needs.
This year, Afrox identified Ethembeni Daycare for disabled children in Thembalethu. The day care had been broken into during lockdown and needed to be refurbished almost from scratch.
With the help of the principal, Grace Mnolo, Afrox drew up a list of needs and donated educational toys, desks, nappies, cleaning equipment, chairs, kitchen equipment and food. Tata says the centre needs continuous support from the community to supply food, cleaning materials, nappies etc.
If you would like to help or donate anything, contact Grace Mnolo on 083 764 0453 for more details.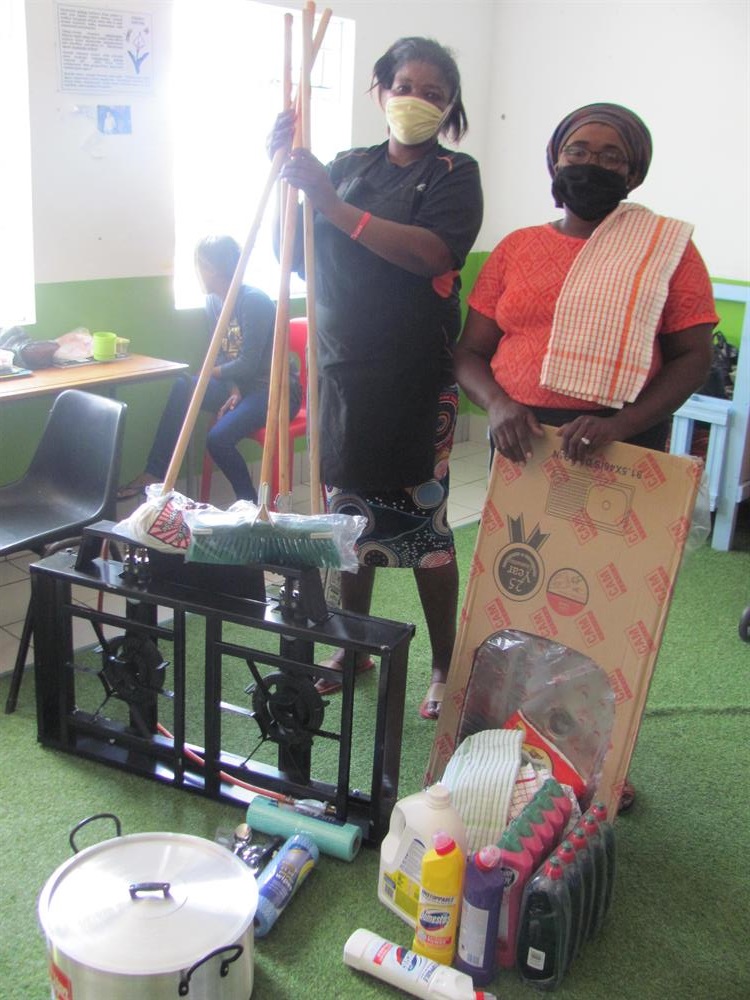 Nomasizakhe Baliso (left) and Ntombothando Tyakiwe with some of the items that were donated.
'We bring you the latest George, Garden Route news'