GEORGE NEWS - After widespread media coverage about the Covid-19 resurgence in the Garden Route, Western Cape Local Government Minister Anton Bredell last week gave the assurance that municipalities in the province are open and welcomed visitors to the region "at the end of a very tough year".
George Tourism manager Joan Shaw reiterated that the Garden Route and George are open for business.
"Our bookings reflect this and we encourage visitors to come. This is an outstanding outdoor destination with many activities where you can stay away from crowds and potential risk areas."
She said a quick survey among George Tourism members and holiday accommodation establishments showed consistent bookings for the December holiday, and they are expecting a fair season.
"While there have been many queries regarding whether we are open, we are not aware of any cancellations from our members at this stage."
Leon de Kock of the local Hotel Possible group that owns accommodation establishments throughout the Garden Route, said their bookings are 50% of last year's numbers.
"I did not think we would even get to 40%, so it is better than expected. We had cancellations last week, but this week there have been some bookings again. Self-catering establishments are more popular than hotel accommodation as people feel it is safer."
The beaches along the Garden Route offer wide open spaces where one can keep a social distance. Lovely Wilderness beach is one of the main attractions. Photo: Eugene Gunning
He said staff are still working short time. "It is tough out there. Our housekeepers work two out of six days, so their wages are 30% of what they used to earn."
Antoinette Holtzhausen from Makarios on Sea in Herold's Bay said they had no cancellations. "So far it is going well and we are grateful."
Fancourt had some cancellations, but at the same time they have received new bookings to replace them, said sales and marketing director Peter Dros. "So the net effect has been minimal. The trend seems to be totally at the discretion of the traveller, some of whom are comfortable and some less so."
Shaw appealed to visitors to make safe choices by choosing outdoor activities and avoiding crowded places and venues that have bad ventilation.
"Wear a mask in public and when you have finished eating. Sanitise often. If you invite people over, keep gatherings small and outdoors. Do not share drinks, cigarettes and cutlery, and drink alcohol responsibly. Stay away from others when you are sick."
Also read the letter from George resident Gillian Routly on the Letters Page.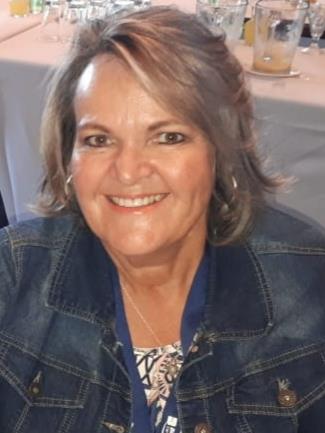 George Tourism manager Joan Shaw
'We bring you the latest George, Garden Route news'