WESTERN CAPE NEWS - Today, the country moved to alert level one and while the restrictions may have relaxed, we should not relax our attitude towards the golden rules of mask wearing, social distancing and hygiene.
Over the coming days and weeks, we will see many more people returning to their workplaces, and more people out in public.
While we welcome this increased economic activity which will support jobs in the province, we must all be careful to ensure that we keep safe while outside of our homes.
As part of our ongoing safety messaging, Minister of Finance and Economic Opportunities, David Maynier has announced a new workplace safety campaign which will run on radio, social media and search platforms in multiple languages to reach business owners across the Western Cape.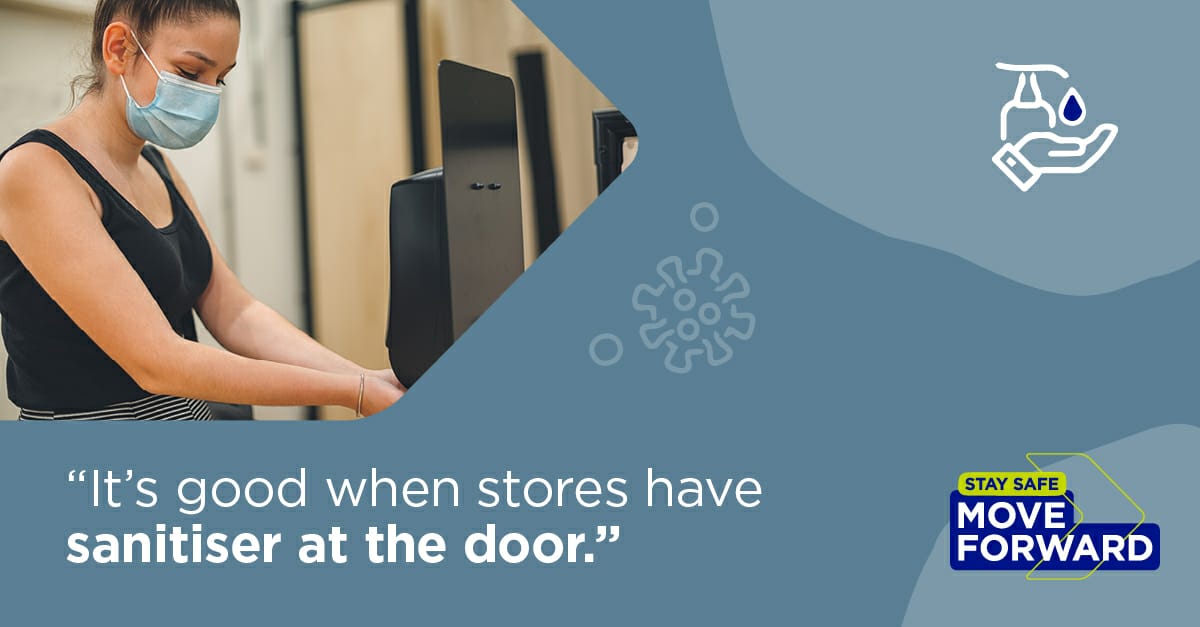 The aim of the campaign is to remind businesses about the importance of implementing health and safety guidelines in the workplace. We encourage all businesses to make use of all of the available information and resources to keep their staff and customers safe.
A variety of resources and material are available here.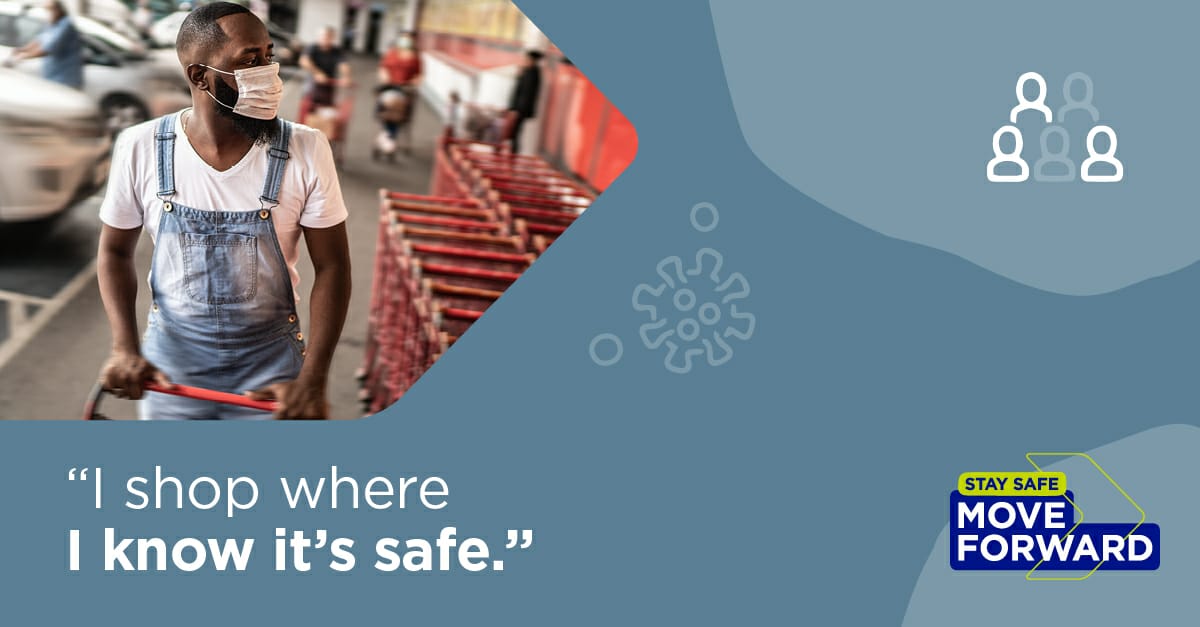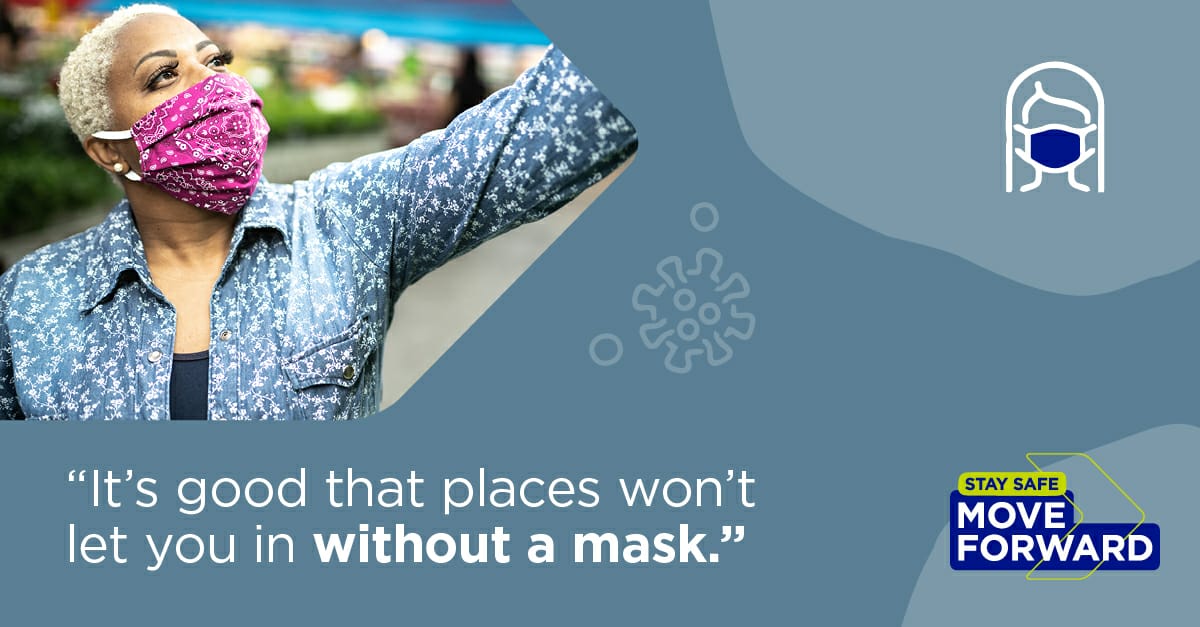 A reminder of the changes in the regulations:
The curfew has shifted until midnight
Venues will be able to host up to 50% of their capacity, with a maximum of 250 people indoors, and 500 outdoors
No more than 100 people will be allowed at funerals
Alcohol sales will now be conducted between Monday to Friday
Restrictions that remain in place include:
No night vigils
Nightclubs may not operate
No spectators are allowed at sporting events and no international sporting events are allowed
Under alert level 1, international tourism will also be allowed for business and leisure travel from 1 October and we look forward to receiving the list of countries which are cleared for travel soon.
The safe reopening of international tourism, ahead of our summer season, will be an important economic driver for the province, which will allow us to start to regain some of the jobs and ground lost as a result of the ongoing lockdown.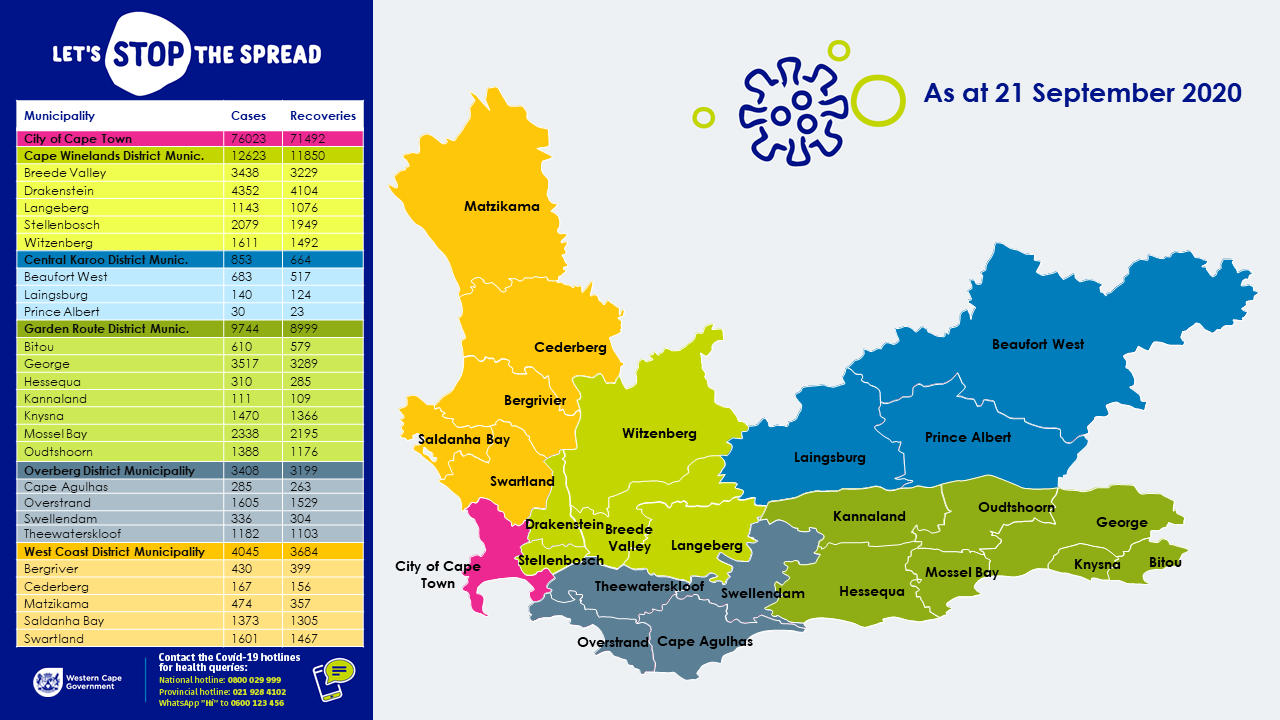 COVID-19 update:
As of 13:00 on 21 September, the Western Cape has 2 732 active cases of COVID-19, with a total of 108 813 confirmed cases and 101 961 recoveries.

Data note: It is not always possible to check and verify that the address data supplied for each new recorded case is correct, within the time frames required to provide regular and timely updates. This means that in some instances, cases could be allocated to the wrong sub-districts. We are working with the sub-districts to clean and verify the data and where errors are picked up locally, cases will be re-allocated to the correct areas.
The Western Cape has recorded an additional 3 deaths bringing the total number of COVID-19 related deaths in the province to 4 120. We send our condolences to their family and friends at this time.
'We bring you the latest Garden Route, Hessequa, Karoo news'