GEORGE NEWS - Municipal Manager Trevor Botha and Director of Community Services Walter Hendricks have requested the termination of their contracts with George Municipality.
The rise of the Covid-pandemic in George and only six months left on his contract influenced his decision, Hendricks told George Herald yesterday afternoon.
Botha could not be reached for comment.
George Mayor Leon van Wyk said Council approved all-inclusive ten-month (Botha) and five-month (Hendricks) severance packages as full and final settlements. Both officials' employment agreements with the municipality cease with immediate effect. Van Wyk thanked them for their service to George Municipality and wished them well for the future.
At the same special council meeting held today, 2 December, a disciplinary report on the War-on-Waste project was tabled in which both Botha and Hendricks were implicated. The findings and recommendations in the report from SNG Grant Thornton ("Final Report: Forensic Investigation into Allegations of Maladministration, Fraud and Corruption at the George Municipality in respect of the War-on-Waste Project") indicate that disciplinary steps must be instituted against Botha (as accounting officer), as well as Hendricks and a number of other officials.
"Following the termination of their contracts, disciplinary steps will therefore not continue against Messrs Botha and Hendricks," said Van Wyk. "It is also commonly known that Messrs Botha and Hendricks were summoned to appear in the criminal court for allegations that relate to the War-on-Waste investigations." Their next court appearance is scheduled for 10 December.
In addition, Botha and Hendricks are currently implicated in two other investigations relating to the Section 106 Intervention by the MEC for Local Government Anton Bredell, said Van Wyk. "These investigations have also been referred for disciplinary investigation." Van Wyk said although their contracts with the municipality have ended, they can still be criminally charged or held liable for the recovery of fruitless and wasteful expenditure.
End of a chapter
Asked for comment on his settlement, Hendricks said he made the decision to follow that route because of Covid-19, which is currently badly affecting George and the Western Cape, and because his contract was almost at an end. "I cannot take chances to move to and from work. People start wondering why one only works from home. I basically had six months left on my contract," said Hendricks. "I want to say thank you for the time I was able to be the town of service." He referred to the ongoing court case on War-on-Waste and said he believes service delivery was provided and that no irregular, fruitless and wasteful expenditure took place. "I am standing in court because I provided a service," he said.
Service decline
According to Van Wyk, the settlement agreements will enable the municipality to take measures to improve service delivery levels to all communities. "In recent months there has been an unfortunate decline in service delivery in certain aspects, e.g. refuse collection. We apologise for what has taken place," he said.
The municipality plans to implement further measures to improve administrative leadership in the next week, to ensure that management practices and processes are implemented to deal with the many challenges faced by local government. The challenges range from the impact of Covid-19 to the economic recovery phase and strategic management. "The various Section 106 investigations referred to, that have been underway since September 2019 following the Hawks' raid in April 2018, resulted in more uncertainty within the municipality, impacting negatively on service delivery. Management effectiveness suffered. We can now move to more decisive leadership," said Van Wyk.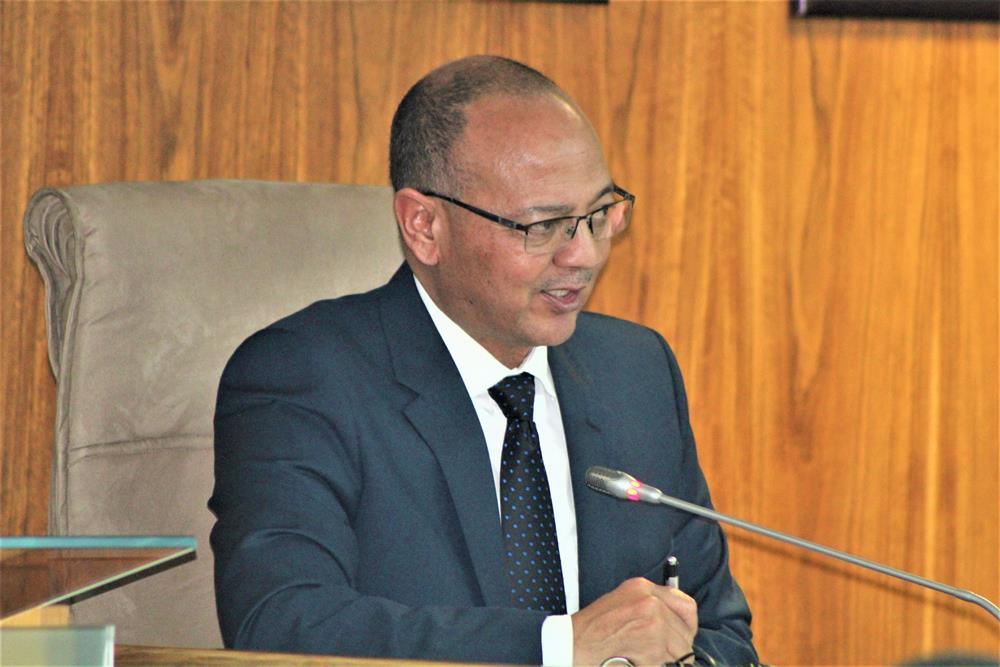 Trevor Botha
'We bring you the latest George, Garden Route news'