GEORGE NUUS - Laerskool Blanco het saam met St. Mary's Primêr, Hibernia Primêr, Kretzenshoop Primêr en Heidedal Primêr, deelgeneem aan die 'World of Tomorrow Drama Festival' wat deur George-munisipaliteit aangebied is.
Blanco het die volgende kategorieë gewen: beste draaiboek, beste drama, beste boodskap asook beste algehele produksie.
Prysgeld van byna R25 000 is op die gala-aand, Vrydag 2 Augustus, aan die skool oorhandig.
Laerskool Blanco se boodskap was dat almal, oud of jonk, ryk of arm, kan saamspan om elektrisiteitsverbruik te verminder deur eenvoudige veranderings in ons daaglikse lewens te maak. Soos om eerder komberse in plaas van verwarmers te gebruik wanneer dit koud is, en warm water in 'n fles te berg in plaas van die ketel elke keer te kook wanneer ons koffie wil hê.
Die produksie vertel die storie van 'n kragonderbrekingskrisis in Arabië. Sheikh Hamman kan nie meer Netflix of Showmax kyk nie en hy is geweldig bedruk. Aladdin het 'n teepot waarin 'n gees skuil en hy besluit om die gees vir raad te vra.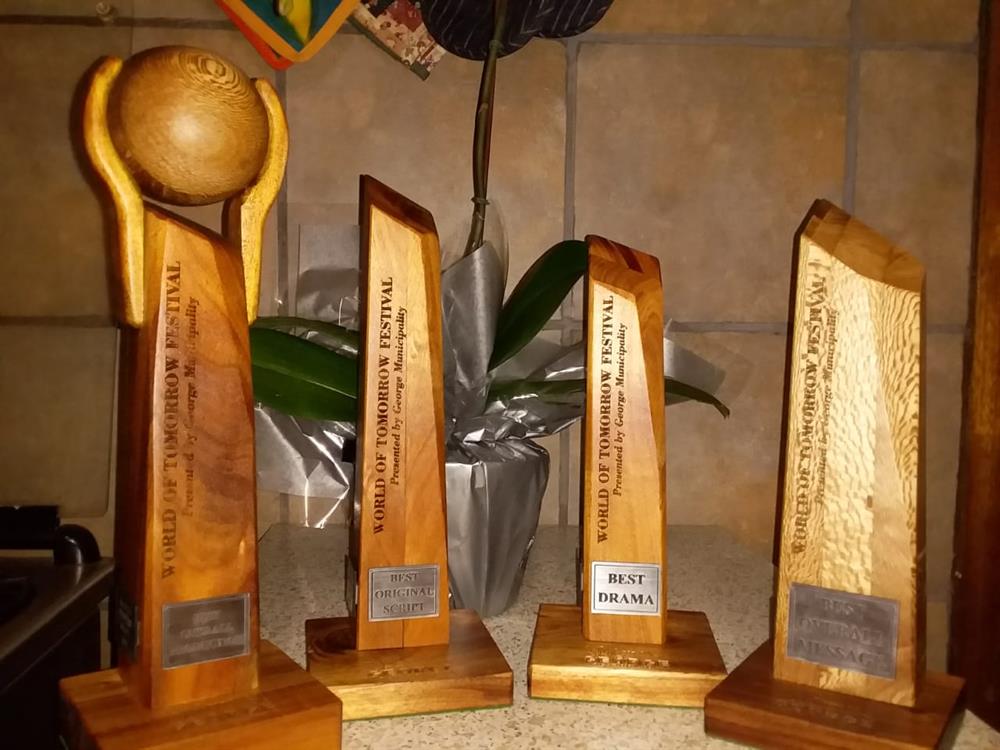 Laerskool Blanco was die trotse wenners van vier trofeë in die laerskool-afdeling, insluitend 'Best overall production'.
Die gees mag nie aan elektrisiteit raak nie, maar sê vir Aladdin dat hy in die straatmark 'n Suid-Afrikaner sal vind wat Arabië kan help om krag te bespaar.
Die leerders het dit geweldig geniet om deel te neem en het Blanco se naam hoog gehou.
Die wenspan.
Die wenspan op die verhoog.
'Ons bring jou die nuutste George, Tuinroete nuus'