GEORGE NEWS - Four suspects from George were arrested on Sunday evening, 31 May, for the possession of dagga worth R120 000 when yet another drug delivery was foiled by Southern Cape police officers.
"A vigilant K-9 member deployed at our cross-border roadblock on the R62, and his dog Tessa, successfully sniffed out a dagga consignment weighing approximately 20kg on Sunday evening," said Southern Cape police spokesperson, Capt Malcolm Pojie.
At about 20:45 members conducted routine searches at the roadblock on the R62 Langkloof border post between the Western and Eastern Cape when they pulled over a double cab bakkie with four occupants who were transporting wooden doors. Tessa sniffed the doors on the back of the bakkie and alerted to the odour of cannabis.
The doors were dismantled and sealed plastic bags containing compressed dagga were found hidden inside the door panels.
The suspects, three men aged 51, 45 and 41, as well as a woman (29), were arrested on the spot.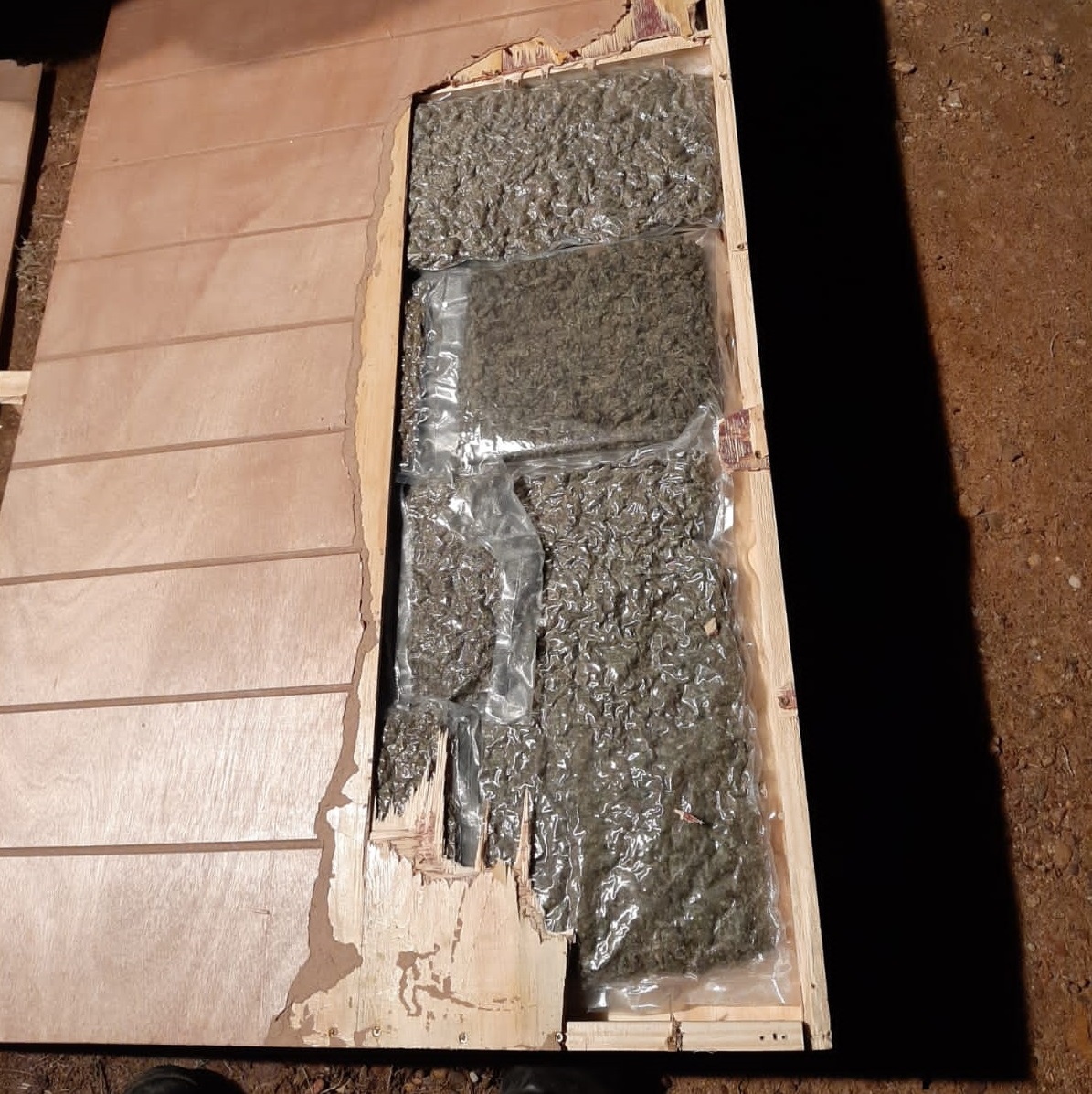 The packages of dagga were concealed inside doors that were on the back of a bakkie.
They appeared in the Uniondale Magistrate's Court on Monday morning where the case was postponed until 8 June, when they will appear for their formal bail application.
"Eden Cluster Commander, Maj-Gen Oswald Reddy had nothing but praise for the members who are still committed to eradicate drug trafficking and distribution thereof," said Pojie.
"Although dealers are still exploring alternative ways to commit their illegal activities in an attempt to evade arrest, these committed members perform their duties unperturbed in order to safeguard communities in this province."
'We bring you the latest George, Garden Route news'