BUSINESS NEWS - Despite the current tough trading environment and the fact that South Africans aren't necessarily drinking more, big retailers are making a lot more money through liquor sales.
Leading the pack is Shoprite Holdings, which saw its alcohol sales figures increase by 25.1% in the year to June.
Tops at Spar saw an increase of 19.3%, for the six months to March, while Massmart and Pick n Pay also show double-digit growth in their latest results.
Evan Walker, portfolio manager at 36One Asset Management, points out that these retailers have managed to do this despite alcohol sales volumes having been largely flat for the past two years. Supporting this is the fact that, according to Wines of South Africa (Wosa), wine consumption in the country grew just 0.7% in 2018, resulting in volume consumption remaining at just over four million litres for the year.
Read: Distell launches premium wine company
Walker says this is because of producer inflation. "If you look at the numbers there is a little bit more inflation in the liquor market and a component of higher taxes that have come through," he says, adding that excise tax is being pushed on to consumers.
"The volumes are flat and, to some extent, have been stagnant for the past two to three years," he says. "South Africa has had top-line inflation, which has resulted in consumers paying more to drink."
Another industry source who chose to remain anonymous says this has resulted in retailers relying on revenue growth.
"Top-line is all good but what is it doing to their margins? Because when you look at their margins they are not necessarily going forward," he says. "The revenue growth is there to get clients in – but they need to make money off the revenue growths as well."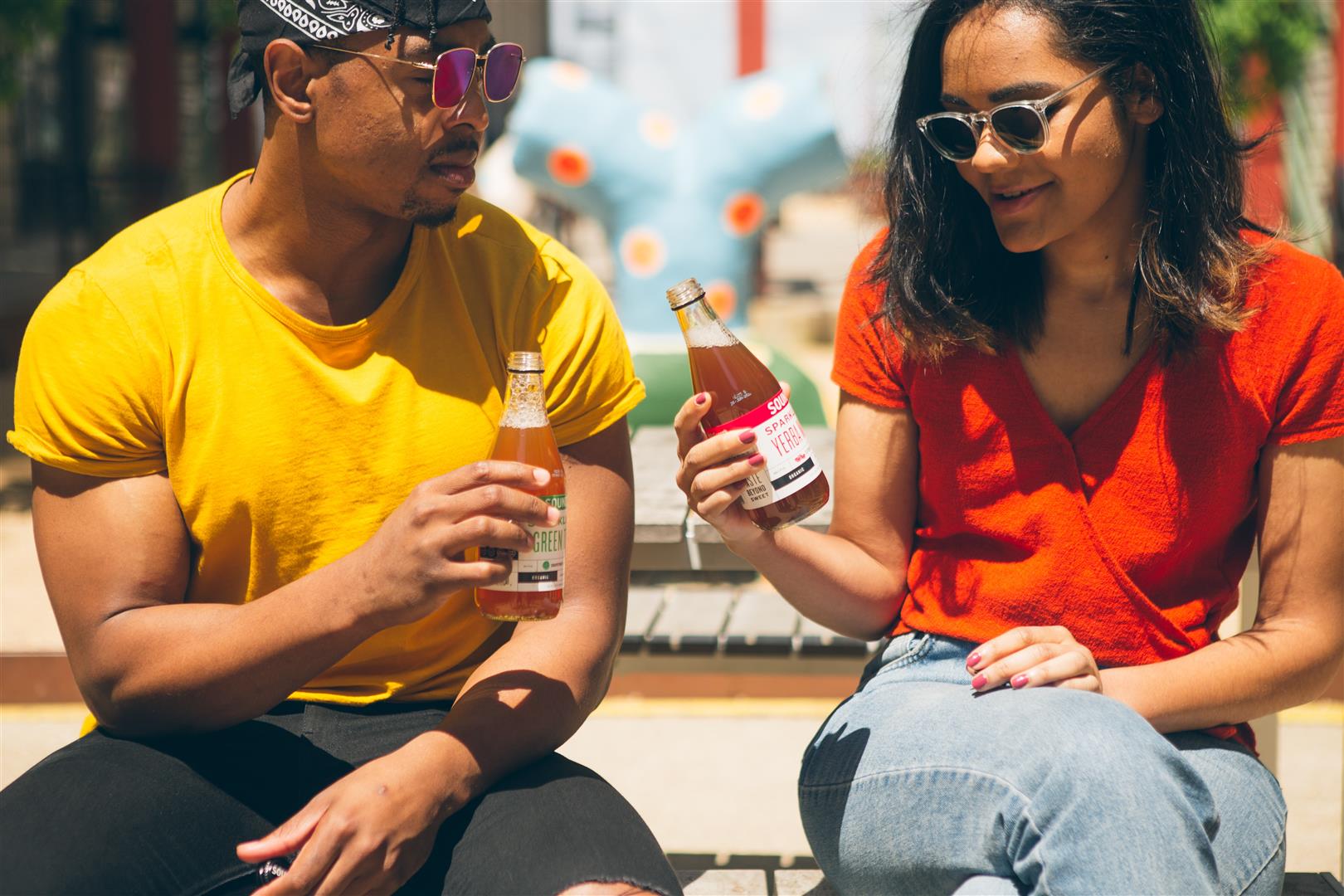 Walker says that in developed countries such as the US, spirit volumes are increasing by 3% to 5% annually and this has become the trend in SA as well.
Boosting the convenience factor
Both commentators agree that the presence of liquor retail outlets has made it easier and more convenient for consumers to make liquor purchases while doing their grocery shopping.
The big chains have all increased their liquor store networks over the past few years.
"There has been this big formalisation, predominantly [at] Tops, and [with] Pick n Pay Liquor coming aggressively into the independent market," says Walker.
"There has been a big shift in the consumption of alcohol in the country, simply because of convenience and surplus."
He says Tops at Spar has been leading in terms of increasing its retail outlets.
Healthier options
The market has also seen a generational shift, with millennials now driving liquor sales. They want product innovation promising low-calorie, low-carb, gluten-free, lactose-free and alcohol-free offers – and they want to moderate their intake of these ingredients, according to the anonymous source.
"The younger generation is more health-conscious. They want to drink better rather than more. They want to drink low alcohol or no alcohol."
Beer volumes have been declining globally by 4% to 5% annually, according to Walker, with sales in this sub-sector buoyed somewhat by the trend towards more upmarket and premium beer.
"The premium beers have done well from a growth perspective," says Walker. He puts this down to the market – millennials in particular – becoming increasingly socially conscious.
According to Wosa's industry statistics for 2018, beer consumption in SA has remained steady at just over three billion litres per annum in the past two years.
Ready-to-drinks
Consumers are also moving towards ready-to-drinks, such as cider and flavoured beer, says Walker. "This is because of how consumers taste profiles are changing and there are occasions where male and female prefer to drink [the same type of drink] together at a social gathering," he adds.
Read: The pricier the booze, the faster it sells as India's wealth grows
Walker says that in developed countries such as the US, spirit volumes are increasing by 3% to 5% annually and this has become the trend in SA as well.
White spirits such as vodka and gin are increasing in popularity, he says. "They are taking market share from beer as the occasions and aspirations are changing as well."
According to Wosa's 2018 report, whisky consumption volumes dropped from 38 billion litres in 2017 to 35 billion in 2018, while gin increased by 10 million litres to 15 million litres.
The report shows that the increase in gin consumption began in 2009.
Walker says that although these drinks have been around for centuries, their consumption has increased in the last five years. The reason for this shift is due to growing experiential and aspiration elements. The white spirits have done well in becoming innovative, expanding their flavour explorations.
"There have been more flavours and they can be used in cocktails," says Walker. "It seems these spirits are still going to be doing well for a while."
He says beer distilleries would be advised to reinvent themselves since craft beer is no longer doing as well as it used to in the market.