GEORGE BUSINESS NEWS - The George Business Chamber has huge plans for the future, including growing its membership.
At the farewell function last Friday for outgoing CEO Ingrid Cronjé, who is retiring, chairperson Brenda Vorster told George Herald the chamber has only 217 members. "We need more," she said. "About 4 400 businesses operate in George. That is our growth potential."
Attendees included the new vice-chairperson Dr Willie Cilliers, as well as members of the board and executive committee. Cilliers is also the chairperson of the AHi Western Cape.
Vorster was appointed as chairperson last year in October - the first woman to hold this position.
After seven months in the position, she speaks frankly about the road ahead, stressing the chamber's potential for growth.
She says it is crucial to include the informal sector. The chamber would like to do a township expansion and be more representative, and urges the informal sector to get involved in the chamber's activities.
She says the new board, that includes a number of energetic, younger people, is actively trying to increase membership. The chamber has for the past few years been courting ambassadors from a younger generation. "It is always nice to get a young person's perspective on things."
Covid-19 is obviously a challenge. "For a year we could host no networking events. This will soon start again." Vorster says the only focus of a business chamber is to support business in order to grow their profits.
Cilliers stresses the importance of collaboration between the AHi Western Cape and business chambers in the region. He looks forward to the George Business Chamber's next phase and will support Vorster to his best ability.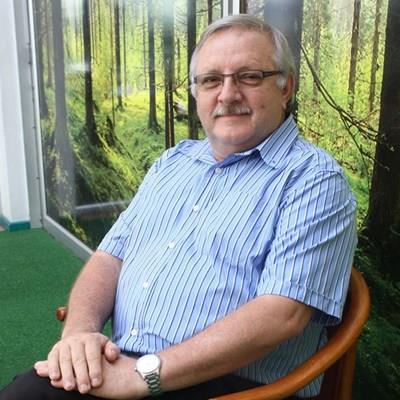 Dr Williie Cilliers, vice-chairperson of the George Business Chamber.
He would like to see the various chambers in George united under one umbrella. At the moment there are separate chambers in Pacaltsdorp, Thembalethu and Uniondale. "If we work together we can do so much more," he says.
The George Business Chamber is creating a platform where the challenge of red tape can be addressed. Suggestions will be passed on to the relevant authorities and feedback will be given to businesses.
The chamber will also look at ways to kick-start economic recovery through specific programmes.
Members of the board and executive committee of the George Business Chamber last Friday at the farewell function of outgoing CEO, Ingrid Cronjé (front, centre). Photos: Eugene Gunning
'We bring you the latest George, Garden Route news'