AGRICULTURE NEWS - The Women Farmers Programme, piloted in 2018 by the Vodacom Foundation in partnership with UN Women and South African Women in Farming (SAWIF), was formally launched in Johannesburg on Tuesday.
More than 600 smallholder female farmers in rural areas of Limpopo and KwaZulu-Natal have received training in digital literacy.
The training was to enable them to take full advantage of the economic benefits offered by the digital revolution and successfully participate in the agricultural value chain, according to a statement by the Vodacom Group.
Takalani Netshitenzhe, chief officer of corporate affairs at the Vodacom Group, said the initial plan when the programme was conceptualised in 2016, was to introduce the 'Connected Farmer App', to provide real-time information about what farmers were producing in which regions.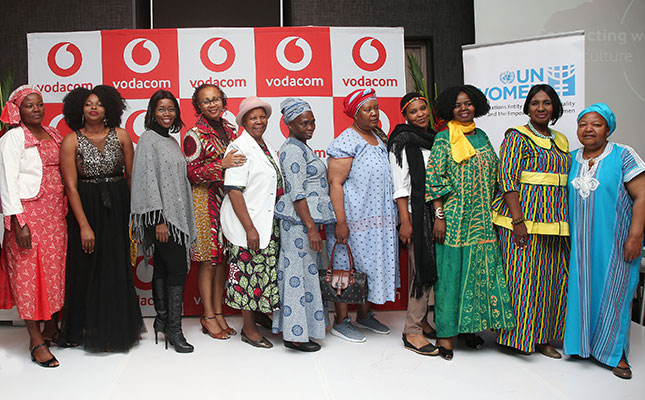 Pictured at the launch of the Women in Farming, were from left: Dinah Mabokwane, Carol Sekgobela, Takalani Netshitenzhe (chief officer of corporate affairs, Vodacom Group), Anne Githuku-Shongwe (UN Women South Africa multi-country office representative), Mmule Madihlaba, Rachel Madihlaba, Idah Langa, Thakane Makgathe, Vuyo Mahlati (president, African Farmers' Association of South Africa), Deborah Motuku (president of South African Women in Farming), and Dimakatso Ramosa. Photo: Vodacom, on Farmer's Weekly
Read the full article here on the Caxton publication, Farmer's Weekly