OUDTSHOORN NUUS - Die sesde Klein Karoo Klassique vind vanjaar van 14 tot 17 Augustus op Oudtshoorn plaas en word beskou as 'n warm winterfees van klassieke musiek, kuns, kos en wyn.
Klein Karoo Klassique spog vanjaar met verskeie uitvoerende kunstenaars wat reeds internasionale erkenning geniet.
Van die kunstenaars sluit in tjellis Anzél Gerber, wat toenemend in aanvraag is vir buitelandse optredes. Ben Schoeman word allerweë as die beste Suid-Afrikaanse pianis van sy tyd beskou. Beide Schoeman en Gerber het al 'n hele rits internasionale toekennings verower.
Die duo se uitvoering, Russiese Meesterwerke in die burgersentrum op 15 Augustus om 18:00 beloof om een van die hoogtepunte van vanjaar se Klein Karoo Klassique te wees.

Internasionaal bekroon

Ander internasionaal-bekroondes wat uitvoerings lewer is die dwarsfluitspeler Liesl Stoltz, die harpspeler Jacqueline Kerrod en dirigent Corvin Matei.
Maestro Corvin Matei, wat die simfonieorkes van die Universiteit van Stellenbosch tydens die Mimi Coertse-galakonsert lei, het as dwarsfluitvirtuoos die Roemeense Nasionale Musiekkompetisie in 1976 en 1983 gewen.
Liesl Stoltz, wat in Out Of Africa op 15 Augustus om 11:00 in die St Salvator Katedraal optree, onderskei haar gereeld by internasionale musiekkompetisies en harpspeler Jacqueline Kerrod, wat saam met Stolz optree, is tans 'n lid van die American Modern Ensemble en tree dikwels in die buiteland op.
Besoekers aan die 2014 Klein Karoo Klassique hoef ook nie vanjaar te kies uit die agt uitvoerings by die fees nie. Al agt uitvoerings kan bygewoon word deur gebruik te maak van 'n spesiale pakket van net R545 in plaas van R745, aldus Rhodé Snyman, uitvoerende hoof van Kuns Onbeperk wat Klein Karoo Klassique aanbied.
Die pakket is by Computicket beskikbaar onder die naam Klassique-pakket.
Kaartjies vir uitvoerings wissel van R85 tot R120 en is by Computicket en Shoprite/Checkers beskikbaar. Die volledige program is op die webblad by www.klassique.co.za beskikbaar en navrae kan gedoen word by info@klassique.co.za of by 044 203 8600.
Ben Schoeman word allerweë as een van Suid-Afrika se beste pianiste beskou.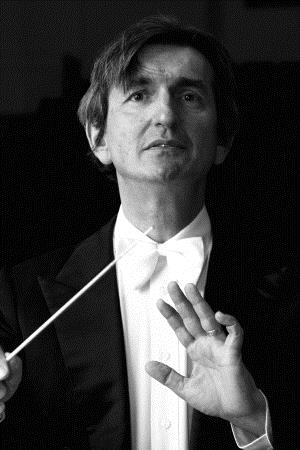 Dirigent Corvin Matei
'Ons bring jou die nuutste Oudtshoorn, Klein-Karoo nuus.'