GEORGE NEWS - Tenor Voldi George and Soprano Petronel Baard are gifted musicians.
They moved and entertained their audience on Thursday, packing an enchanting evening into the 'A Celebration of Cabaret Classique' concert, at the ballroom of Fancourt.
It is the last in the Fancourt Classic Concerts series orchestrated by George musicologist Dr Ronell van Aswegen.
Voldi performed some of his favourites like O sole Mio, Santa Lucia, Vieni Sul mar with alacrity.
Baard, who has a powerhouse voice, sang a moving Ave Maria by Franz Schubert (her own arrangement), a cheery Ek sal staan by Amanda Strydom and her own composition - Madame Déjà Vu. Both are good piano players and their duets with numbers like Pie Jesu from Andrew Lloyd-Webber's Requiem and their own arrangement of My Way were unique and went down well.
The select audience (many are homeowners at Fancourt) also enthusiastically applauded Jeannette Ziady and her George High School Dance Department's performance, and especially Ziady's solo performance to the music of I put a spell on you. The intricate footwork and lifts in Whatever Lola wants was particularly impressive with all three numbers' choreography done by Ziady, who has a strong professional background in ballet, contemporary and jazz dance. She is a relative newcomer to George having moved here in April 2013.
The eternally versatile George is a proud Georgian, who performs for audiences across the country and at the KKNK. The cross-
genre collaboration between George and Baard (who lives in Great Brak) went off well at Fancourt.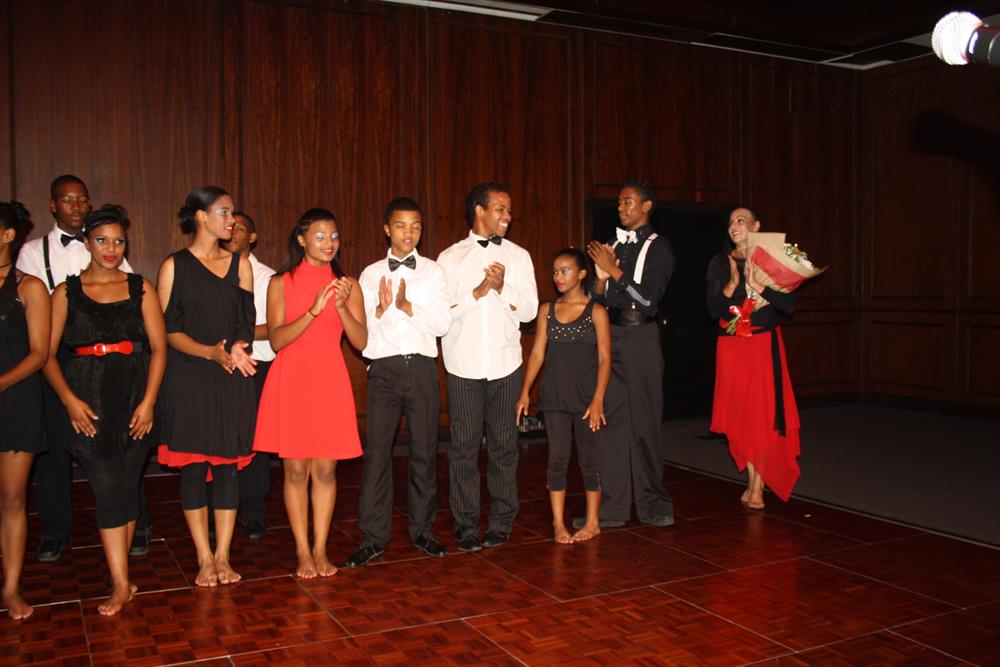 Fancy footwork ... Jeannette Ziady (far right) and the George High School dance group gave an impressive opening performance at Fancourt on Thursday.

'We bring you the latest George, Garden Route news'