PRINS ALBERT NUUS - Byna dertig plaaslike kunstenaars en 'n paar kunsgalerye in Prins Albert is hierdie naweek (Vrydag - Sondag) deel van die gewilde tweejaarlikse tuiskunsuitstallingsfees, The Prince Albert Open Studios.
Besoekers kan tot Sondag 10 Januarie dié kunstenaars óf in hul eie ateljees besoek, óf in kunsgalerye in die dorp.
Die organiseerders het die afgelope week gesê die uitstallings gaan voort, hoewel die opening by die Prince Albert Gallery in Kerkstraat eerskomende Donderdagaand gekanselleer is weens die Covid-19-inperkingsregulasies. Alle kunswerke wat vir uitstalling in dié galery beplan is, kan steeds daar besigtig en gekoop word.
Maskers, sosiale afstand en sanitering geld by elke ateljee en galery. "Die uitstallings kan voortgaan omdat dit nie 'n enkele geleentheid is nie en op verskillende persele aangebied word. 'n Paar kunstenaars verkies egter om, weens die hernude Covid-19-vlaag, nie meer deel te neem nie."
Dié driedaagse kunsfees is in 2017 deur die houtdrukkunstenaar Joshua Miles en sy vrou, Angela, begin nadat hulle dit voorheen suksesvol in Baardskeerdersbos op die been gebring het. Dit bied kunsliefhebbers en -versamelaars die geleentheid om kunstenaars in hul eie ateljees te sien werk, waar hul kunswerke ook te koop aangebied word. Vir Prins Albert is dit 'n kans om aan die buitewêreld sy plaaslike kunstalent ten toon te stel.
Pamflette wat die kunstenaars en hul spesifieke genre aantoon, sowel as hul ateljee-adresse, is by die Prince Albert Gallery beskikbaar. 'n Blou klapbord met die Prince Albert Studios-logo daarop sal die ligging aantoon van deelnemende kunsateljees.
'n Verskeidenheid genres word ten toon gestel – onder meer beeldende kuns (soos waterverf, olieverf, akriel), juweliersontwerp, kalligrafie, kunswerke uit weggooi- en optelgoed, beeldhouwerk, houtdrukkuns, lampe uit Land Rover- en ander voertuigonderdele, gemengde media, kaleidoskope en papiermaché-kuns,
Besoek die webblad http://www.princealbertopenstudios.co.za, asook Prince Albert Studios op Facebook en Instagram vir inligting. Of skryf aan info@princealbertopenstudios.co.za.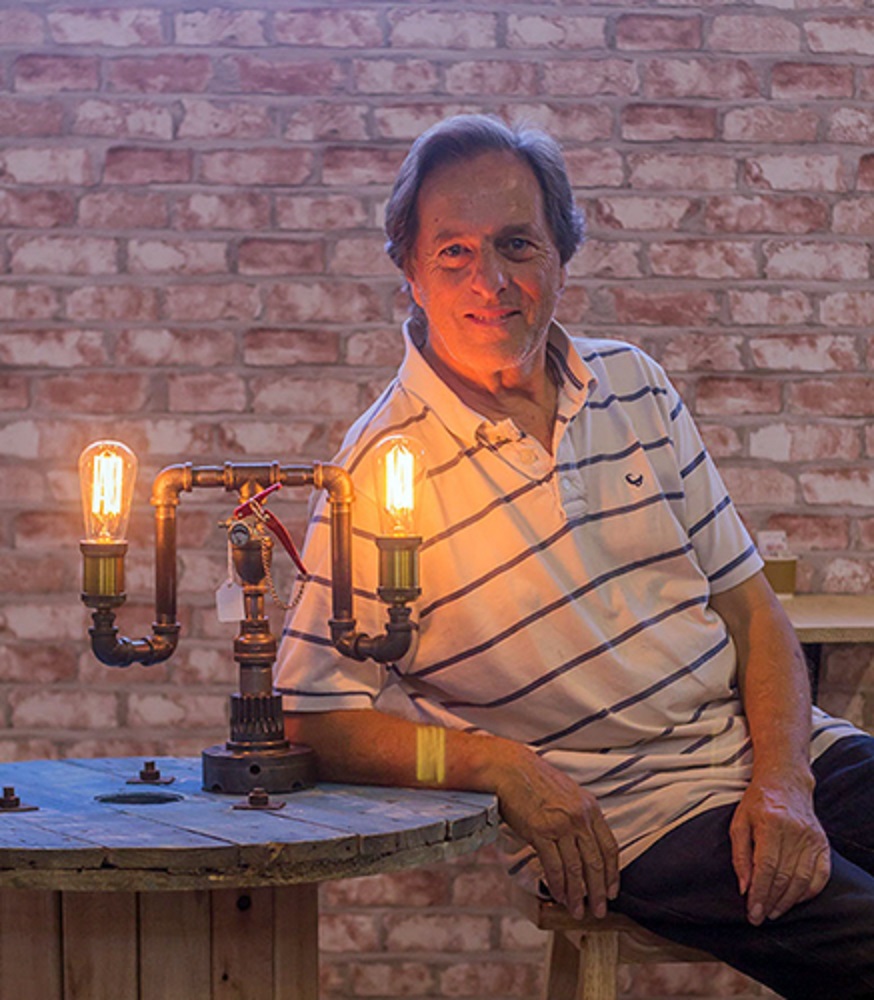 Pat Hyland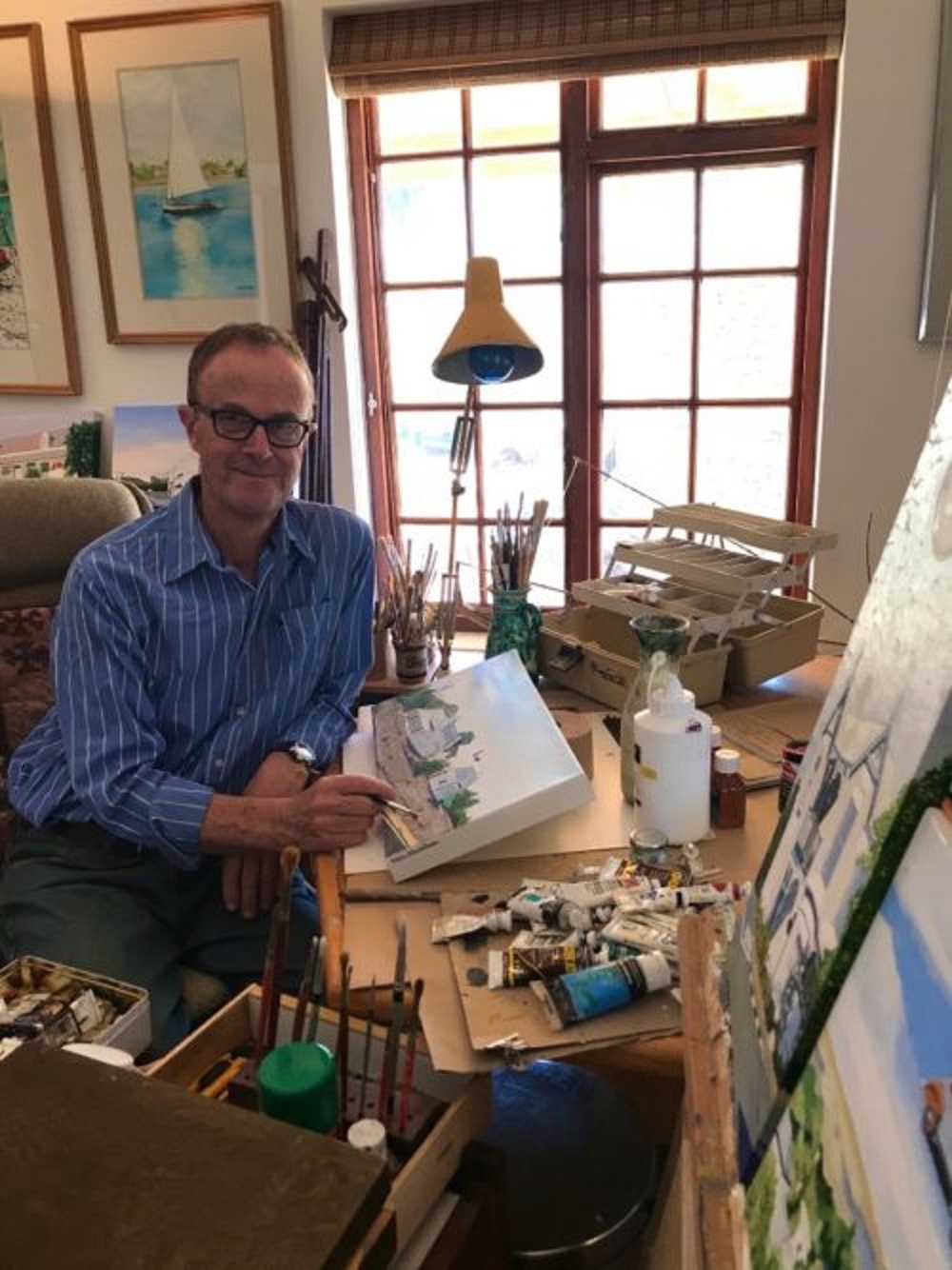 John O'Sullivan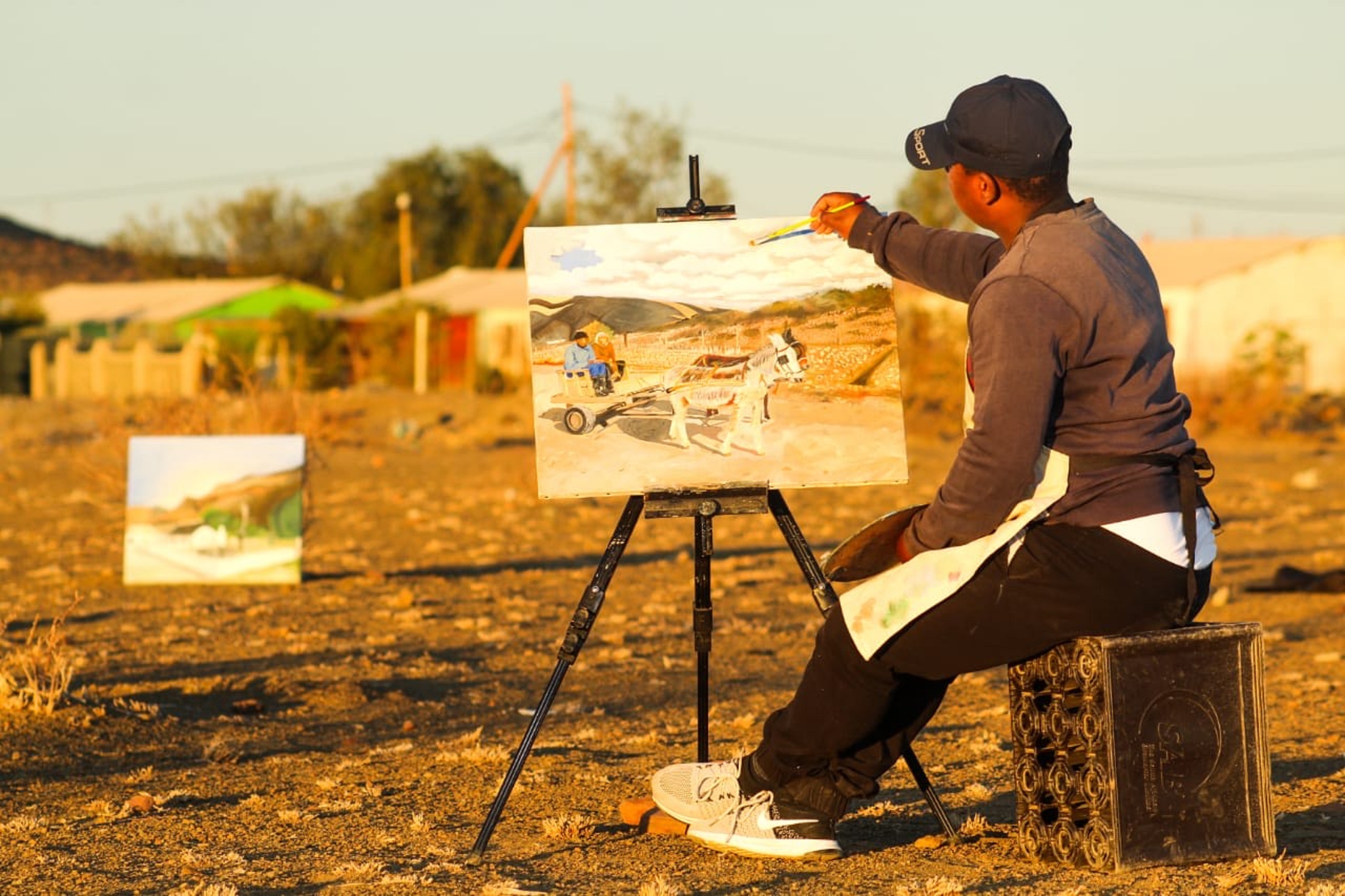 Elcado Blom
'Ons bring jou die nuutste Tuinroete, Karoo, Hessequa nuus'