GEORGE BOWLS NEWS - Round 4 of the George Bowling Club's Lew Geffen Sotheby's International Realty Summer Business League was held last week Thursday.
The winner on the evening, George High, overcame Mazars Blue with a whopping 22-2.
This moved them to the top in the Plate Event. In the Cup Event there was another win for the Supporters team who now have a commanding lead at the top of the Cup Event.
They find themselves nine points ahead of the team from Russel Rich Foods. Second place to sixth place in the Cup Event are only separated by three points, so it looks like a tight battle for second spot.
The Plate Event is also a tight affair, with only five points separating the top four teams.
The next round takes place this Thursday evening, with the final on 22 April.
The winners of the evening, George High are from left Corne Robertson, Edwin Anthony, Andre Jansen and Chad Jansen. Photos: Megan Minne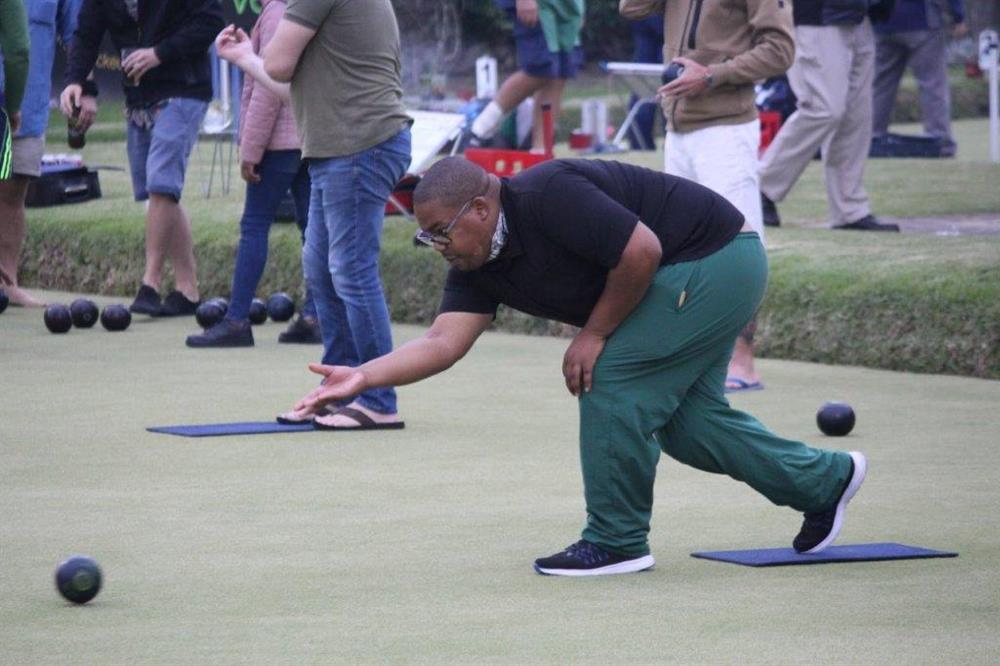 Corne Robertson of George High in action.
'We bring you the latest George, Garden Route news'