PROPERTY NEWS - Whether it's a large patio or a small balcony, an outdoor space can be a lovely extension of a home.
Here are some ways to make the most of your patio this summer.
Think of the patio as your outdoor living room and set up a comfortable seating arrangement. "Create the perfect setting with furnishings and decor accessories that are ideal for casual and relaxed summer-time entertaining," says Megan Morgan, furniture buyer for Coricraft.
Morgan recommends mixing and matching chairs with benches for dining seating. "It not only gives you a unique look and feel, but it can help you maximise seating and space."
Accent the look with soft furnishings, beautiful scatter cushions, soft throws and interesting décor pieces.

Stretch your green fingers and add some plants to your patio. Not only do garden beds and potted plants add natural beauty and soften the sharp lines of a patio, they can also be used to boost privacy and repel pests like mosquitoes.
Use plants with height or grow creepers up lattice fencing to give you privacy against prying eyes. To deter those pesky mosquitoes, try planting citronella grass, marigolds and lavender.

Simple lighting additions allow for entertaining on those gorgeous summer nights. This could include ceiling-mounted lights, exterior wall-mounted lights, or hanging lamps above a patio table.
If installing lighting is not an option, consider solar lights. "You don't have to pay for electricity, but more important is the fact that you don't need to install any wiring", says Melissa Davidson of The Lighting Warehouse. "You simply remove the solar light from the packaging, put it in a sunny spot in your garden, and you're done. You don't even need to think about turning them on and off, because some solar lights have a built-in darkness sensor."
Source: www.all4women.co.za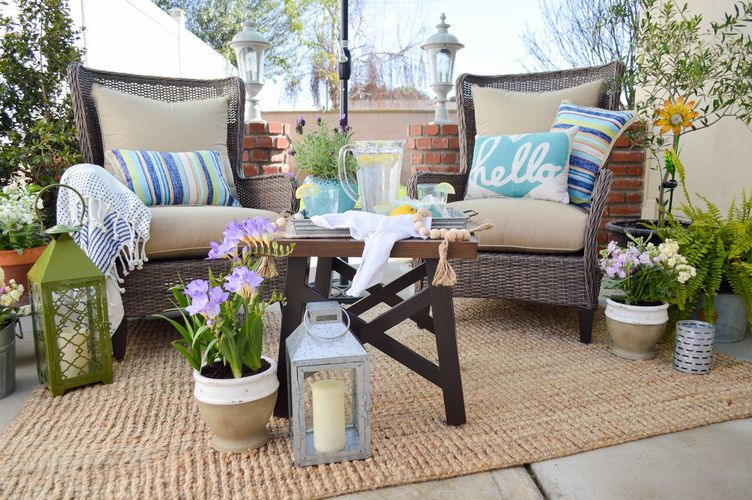 Photo: www.pinterest.com
'We bring you the latest Garden Route, Hessequa, Karoo news'