GEORGE NEWS - The team of social auxiliary workers at George Child and Family Welfare were employed to take care of children during lockdown, but up to this day, they are going beyond the call of duty. Every morning they get up in the cold hours to make and individually pack sandwiches to hand out to hungry children.
They hope that the sandwiches can in some way make up for the usual social programmes they still are not allowed to run, such as their Buddy programme*.
The team, under director Sue du Toit, has provided 114 000 sandwiches since the beginning of lockdown. They go into communities with the fear of getting the virus hanging over their heads, but they will not allow that to stop them.
Du Toit says though this is not their primary duty, they could not sit back and ignore hungry children. "We initially planned it for three months, and then never stopped because the need was still there."
By now there is an expectation among the children that the workers will arrive with sandwiches every day, and they hope they can continue to provide, with the support of Georgians. The team tried to make light of some heart-breaking moments they experienced when they handed over the sandwiches.
They said the kids would go as far as exchanging T-shirts or wearing a mask or different colour cap so they can score another sandwich.
"This just showed us that they are that hungry, they will go to any lengths," said Inghe Lindoor. Even the mothers who come to get bread for their children sometimes sneak a bite. Porcha Roman told of a man who was so hungry he begged on his knees for bread.
Other adults also demanded that they too should receive bread. "We always had to explain that it is for the children, and there was rarely any bread left over." Du Toit asked her team to scale down after a while, but they became upset and told her the children need them every day.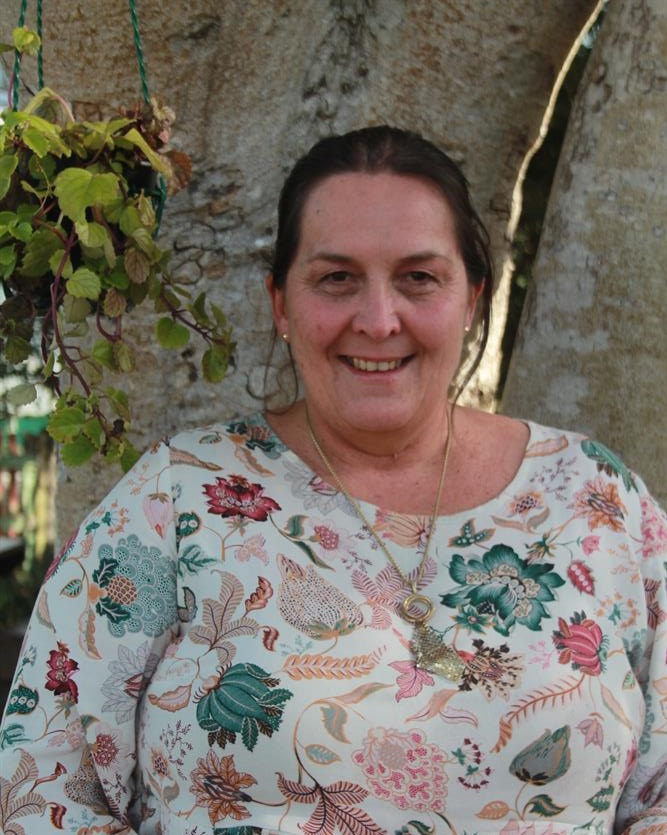 Sue du Toit, the director of the facility.
They also make up packs of soya and rice mix to hand out every Friday. And they still push on - despite the grief of losing a team member to the coronavirus. Du Toit says each one mourns in her own way, but they cannot let the fear of the virus stop them from helping needy and hungry children. This is truly a work of love.
* The Buddy programme, headed by Reneé Eksteen, offers a place to be safe while their parents are still at work, a place where kids can interact socially and where they receive help with their homework and reading.
'We bring you the latest George, Garden Route news'