GEORGE NEWS - A 22-year old suspect from Conville was arrested on Monday 18 January after 100 Mandrax tablets were found in his possession.
According to Southern Cape police spokesperson, Capt Malcolm Pojie, members of the Eden Cluster crime combatting team, the Conville crime prevention unit and members of the SANDF were busy with various crime prevention operations in the area when they clamped down on an alleged drug outlet.
"One of the occupants threw a backpack on the roof of the house. A search of the premises resulted in the discovery of 100 Mandrax tablets and the arrest of a 22-year-old suspect," Pojie said.
In a separate incident on the same day in Laingsburg, police pulled over a Mercedes-Benz minibus at approximately 21:50. "During a search of the vehicle they found R55 000 worth of tik and 300 Mandrax tablets in the possession of a passenger," said Pojie.
The drugs were confiscated and police arrested a suspect (30) from Britstown on a charge of dealing in drugs.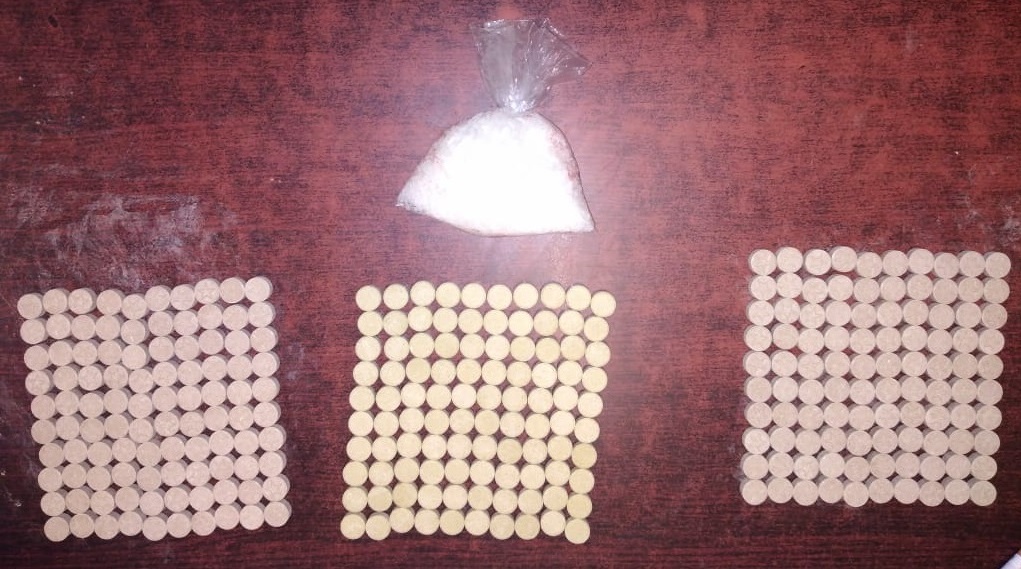 The confiscated drugs.
Meanwhile, another search of a delivery truck at the very same vehicle checkpoint resulted in the confiscation of 61 small bottles (200ml) of liquor hidden in the door panels of a truck and the cabin of the vehicle.
A 35-year old suspect was arrested in contravention of the Disaster Management Act regulations.
All these suspects will appear in court when charged.
'We bring you the latest George, Garden Route news'