Video
GEORGE NEWS AND VIDEOS - The first plane since the lockdown started in March this year landed at the George Airport at 13:30 this afternoon, Friday 24 July and departed again shortly afterwards.
The aircraft, a CemAir 78-seater passenger plane departed from OR Tambo International in Johannesburg earlier this morning.
According to the airline's national sales and marketing manager Shaniel Singh, they expect to operate four flights per week with an increased schedule once Covid-19 travel restrictions are lifted.
"We are delighted to be the first scheduled flight returning to George after almost four months. The region has always been an important part of our network and we look forward to growing the Johannesburg and Cape Town services as SA emerges from the devastating effects of the travel restrictions. We encourage passengers to have confidence in airlines as the industry remains key to the economic recovery of the region and the country," he said.
Shortly after departure George Airport manager, Brenda Vorster, said that their team was very excited to welcome their first passengers.
"We look forward to welcoming more passengers as more airlines start operating. The first CemAir flight had 35 passengers coming in and 28 passengers going back to Johannesburg this afternoon," she said.
Another CemAir flight will land and depart in George on Sunday.
The plane shortly after it landed at George Airport (video supplied):
The plane taking off from George Airport (video supplied):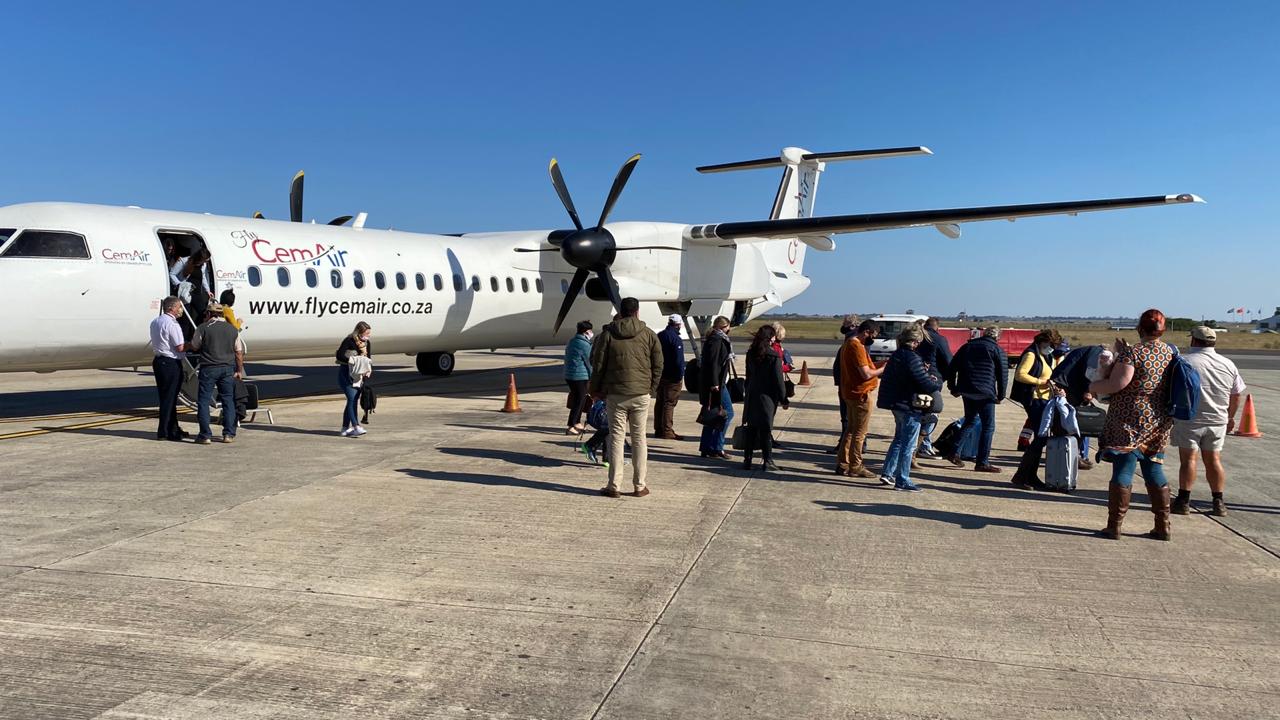 Passengers disembarking the plane this afternoon. Photo: Supplied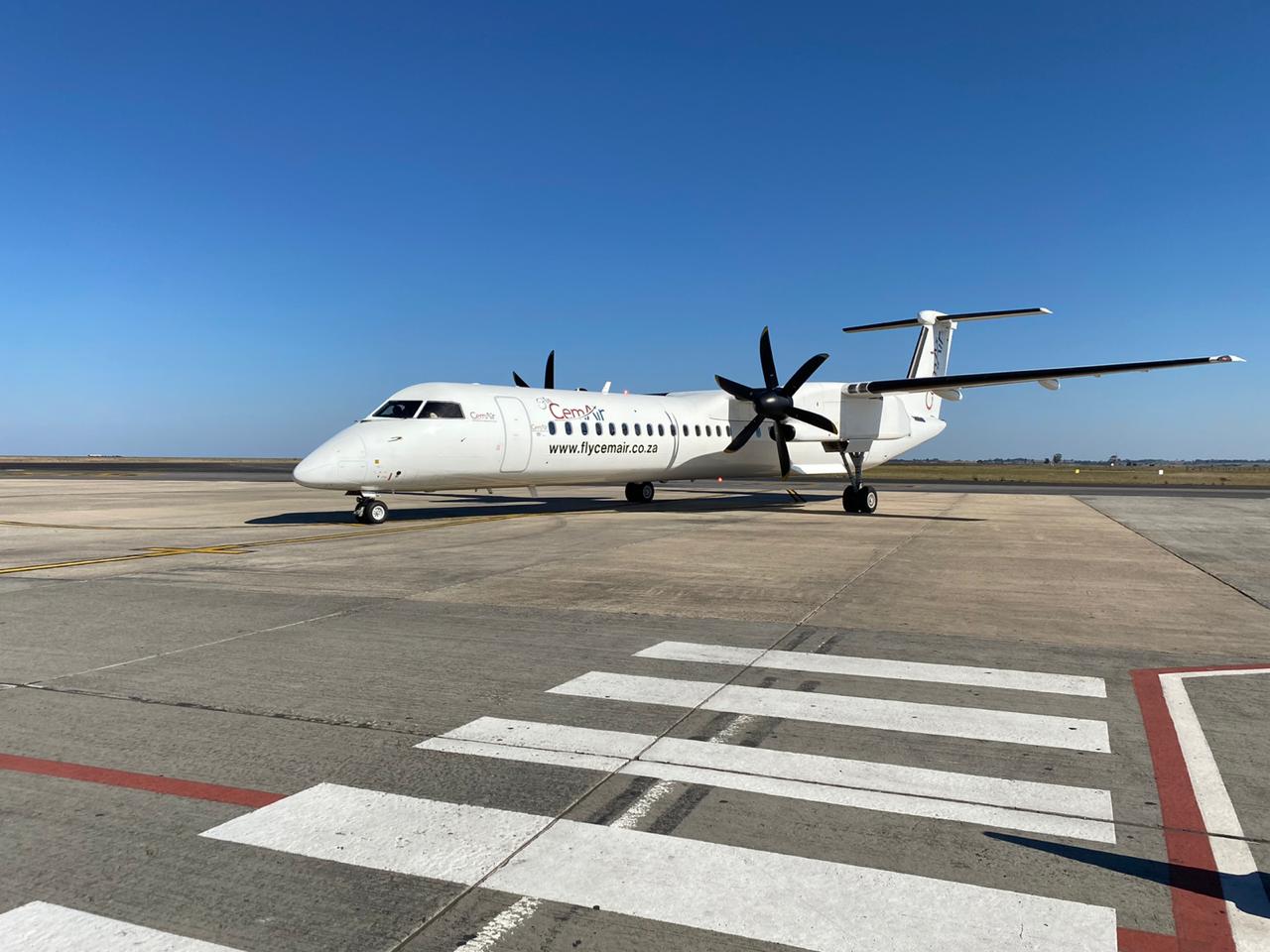 The first plane since the lockdown started landed at the George Airport earlier this afternoon.
'We bring you the latest George, Garden Route news'