GEORGE NEWS - Several bankies dagga were found abandoned in a classroom at a local high school during a police operation last Friday, 2 March.
A total of 11 bankies of dagga were found during the operation at Thembalethu High School, led by station commander Colonel Douw Herbst, members of the public order policing unit (Pops) and the Outeniqua K9 unit. 11 classes and 440 learners were searched.
"This is an indication that our children are involved with drugs," said Thembalethu police's communications officer, Captain Dumile Gwavu.
"We will continue with these searches in all the schools.
The confiscated dagga.
"Learners are advised not to bring any weapons or drugs to school. Our teachers and children need to be safe," Gwavu said.
No arrests were made.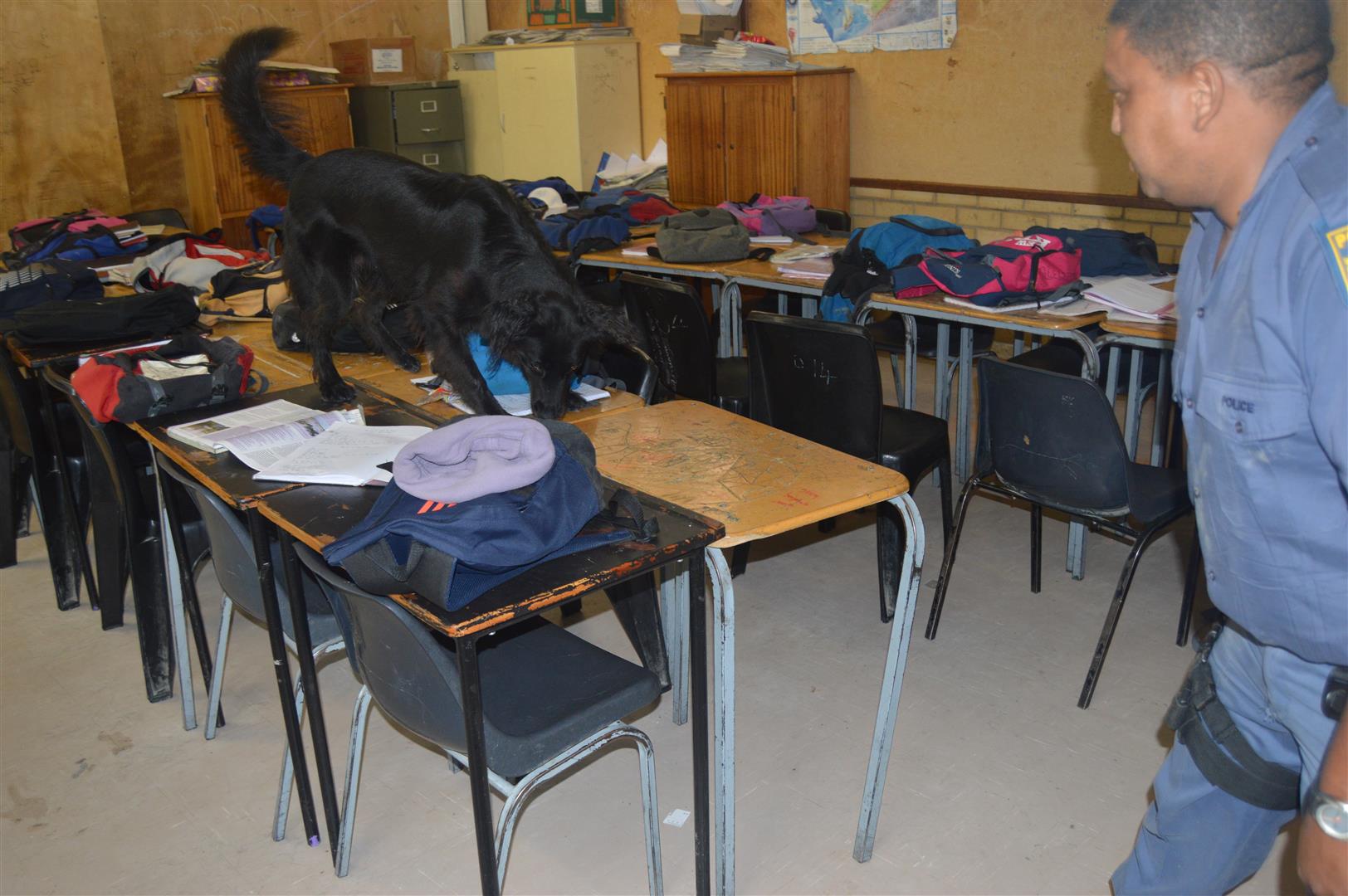 Sergeant Jonathan Edwards from the Outeniqua K9 unit and his dog, Tessa, searching the classrooms.
'We bring you the latest George, Garden Route news'