GEORGE NEWS - The Garden Route Mall launched the area's first community cookbook on Friday evening, 26 July.
Click here for a photo gallery.
Since 2018 the mall's marketing manager, Tumi Masango, has been collecting treasured family recipes with the aim of compiling the Garden Route Community Cookbook, a cookbook of recipes by locals. Everyone was invited to enter their favourite recipe to be included in the book.
Only 300 copies were printed and are available at R100 at the mall's information desk. All proceeds go to charity.
According to Athane Scholtz, who edited the book, the focus is on the culinary heritage of the Southern Cape and it features 50 recipes from Thembalethu, Pacaltsdorp, George, Wilderness and Knysna.
"They are family favourites that have been passed on through generations or put a new twist on something you may remember from your childhood," she said.
Consulting chef to the project was François Ferreira, whose culinary school tested all the recipes and styled them for the photographs. Local Melanie Maré was the photographer.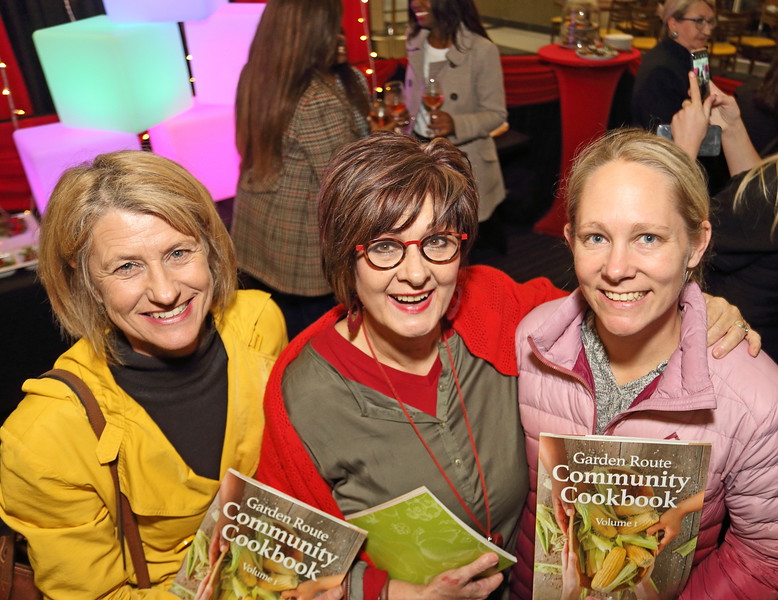 Annemarie Roux, Mandi Botha and Kristy Kolberg, all three passionate foodies, joined the launch on Friday evening.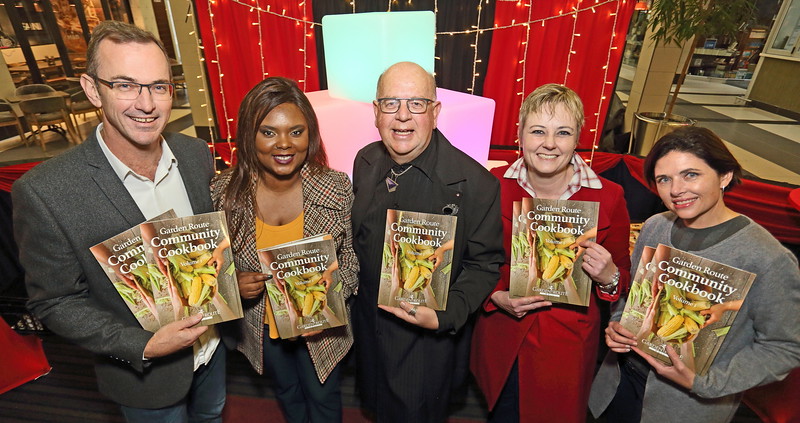 The product of months of hard work. Showing off the recipe book are, from left: Garden Route Mall general manager Rion Olivier, the mall's marketing manager Tumi Masango, South Africa's food evangelist, chef François Ferreira, editor of the book Athane Scholtz and the person responsible for all the delectable images in the book, Melanie Maré. Photos: Desmond Scholtz
'We bring you the latest George, Garden Route news'