GEORGE NEWS - George Library had a very different and exciting theme for Africa Month this year, by highlighting the gems of Africa.
The library hosted Dr Esmé Spicer, a Geologist, who held talks on different minerals and gems from 7 - 28 May 2019.
Malibongwe Luyenge, Senior Librarian at George Library, said usually the library celebrates Africa Month by celebrating the culture or history of Africa but this year they found a unique way of celebrating the heart of Africa, the gems of this rich continent. Dr Spicer completed her doctorate in Geology at Stellenbosch, studied abroad and travelled the world because of her career.
She said a career in Geology is very rewarding and one can work in mineral consulting, gemstones consulting and geology consulting. She has started courses to introduce scholars to the field.
Dr Spicer speaks not only on the worth and beauty of gemstones and minerals but discusses what they are used for in the industry.
Diamonds are used for cutting, fluoride is used in toothpaste, garnets are used as an abrasive medium, calcite is used in optical lenses and tanzanite she says is the "most ugly stone", before it is heated up and its colours ranges from electric violet to vibrant blue to a deep, royal and rich indigo.
This rare stone is only found in the Tanzanian region and is becoming more rare.
Contact Dr Spicer on esme.spicer@gmail.com for more information on courses and talks.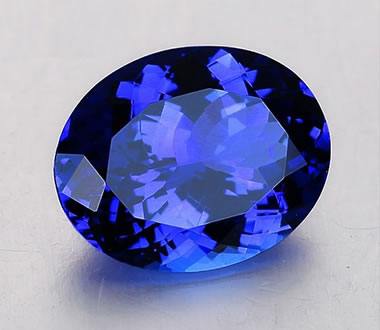 The tanzanite stone is only found in the Tanzanian region and is becoming more rare.
'We bring you the latest George, Garden Route news'