GEORGE SPORT NEWS - Despite the light breeze a keen squad of eight Teras sailed in the junior fleet during Sunday's racing at the George Lakes Yacht Club. Another eight boats sailed in the senior fleet.
In the first race Malcolm Osborne (Laser) sailed the best course to the first mark to take line honours at the end of the shortened race, ahead of the Fireball of David Laing and the Laser of Henry Paine.
In the junior fleet Ashley Layland (Tera Pro) was first to finish, ahead of the similar boats of Kyle Koeries and Sean Vonk.
A new course was set for the south-easterly wind, but this soon faded to nothing. After a short wait, the breeze returned from the south-west and the original course could be used again.
In this race, the Laing / Alant Fireball got to the weather mark first, just ahead of Malcolm Osborne. These two had a big lead ahead of the rest of the fleet. The breeze then faded again and the race had to be shortened.
With the Fireball and the leading Laser able to finish before the wind died completely, boats behind were at an increasing disadvantage. Henry Paine was the second Laser finisher, ahead of Hans Delport (Dart18).
In the junior fleet, that had to finish the race in drifting conditions, Ashley Layland was first ahead of Sean Vonk.
In altogether much better wind conditions, sailing training on Friday had learners from York High being introduced to sailing in a brisk south-wester.
Also, the GLYC/KYC Tera squad were out, gaining much experience for their world campaign,
For more information about George Lakes Yacht Club see its website, www.glyc.org.za, or like its Facebook page, GLYC.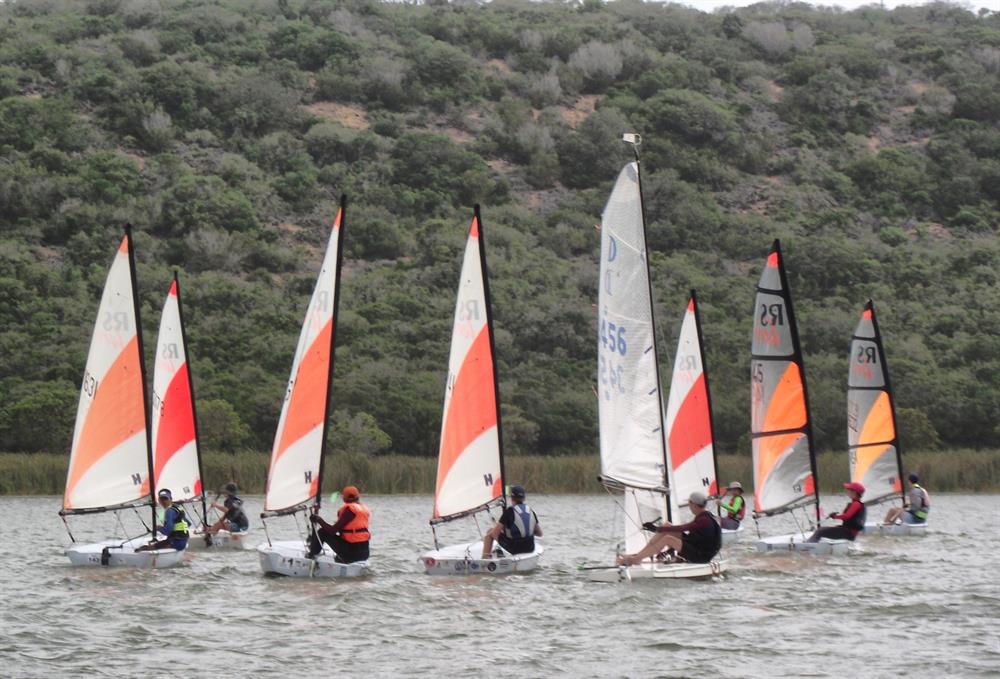 The squad of Tera Pros and Tera Sports - plus a Dabchick - training in a brisk south-westerly wind for their upcoming Tera World Championships on Island Lake last Friday. Photo: Melissa Boshoff
'We bring you the latest George, Garden Route news'