GEORGE SWIMMING NEWS - Before lockdown confined all of us to our homes, the Fish Eagles Masters were fortunate enough to compete at the South African Masters Swimming Championships in Germiston, Gauteng.
The small team of six master swimmers did exceptionally well, winning 18 medals and achieving numerous top ten placings.
Tanya Osborne was outstanding, winning four gold, two silver and a bronze medal, as well as finishing 5th in the prestigious dash for cash (under 50-year-olds).
One of the star performers was out-of-retirement former champion, Eugene Schoombie, who won a gold and two bronze medals. He also had two fifth placings and a seventh and achieved some excellent times.
First-timer Johan Kok took home one bronze medal and scored a 7th, 9th and 11th place in his respective races, impressing everyone at his first masters champions.
Mandi Wallace, a young-at-heart old hand at many sports, won bronze in the 3km open water swim and secured a 4th place in the 800m pool swim.
Ironman and road runner extraordinaire Cliff Wallace did not disappoint, achieving a 4th, 5th and 7th in his races.
Pippy Bishop did her magic, raking in three golds, three silvers and a 4th place. She was also presented with her South African Masters Swimming 10-year award, a great achievement in swimming circles.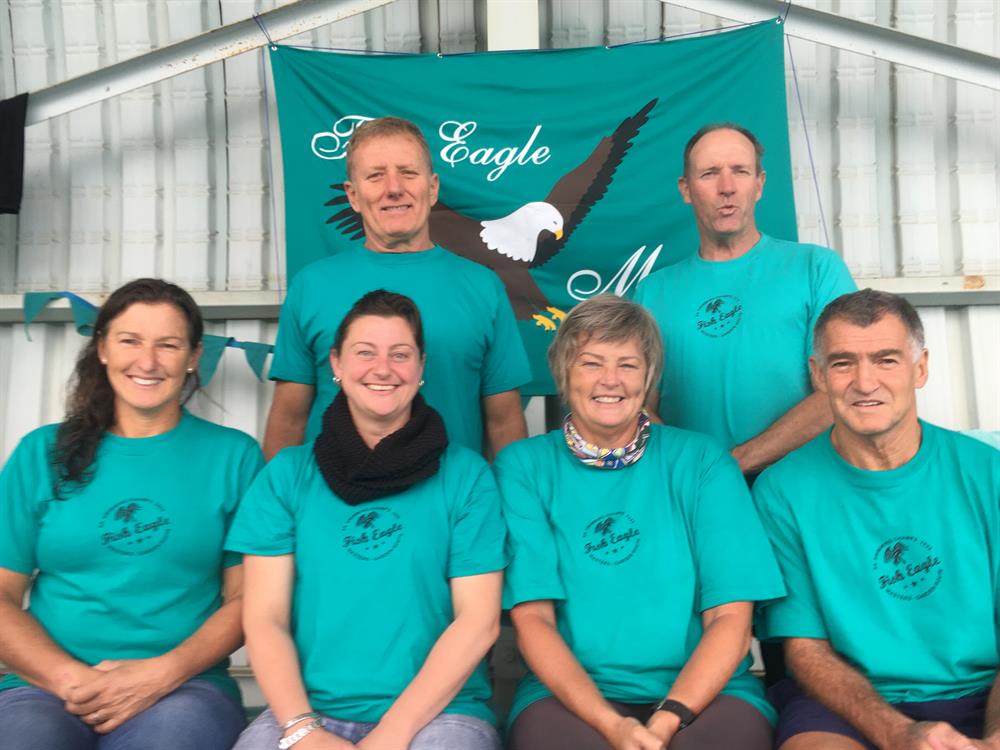 The six outstanding swimmers of the Fish Eagles Masters in George, at the back, from left: Johan Kok and Eugene Schoombie. Front: Tanya Osborne. Pippy Bishop. Mandi Wallace and Cliff Wallace.
Unfortunately, the club's female team was only able to take part in one relay, the 4x50m freestyle mixed relay, where they finished in a strong 4th place against many competitive teams.
This was a great outcome for such a small club and they can look forward to next year's championships in Bellville, Cape Town in March.
Photos: Supplied
'We bring you the latest George, Garden Route news'