GEORGE BOXING NEWS - Zama Gagu of Idinga spent some with the young boxers from Thembalethu after attending the Provincial Boxing Championship recently held in Mossel Bay.
From this group three boxers will join Western Cape Provincial Boxing team to compete in the National Boxing Championships in Limpopo on Tuesday 24 September.
Lukho Thethani, Xhelithole Kamva and Aqhama Dyandyi were selected for the Western Cape team after winning their fights in Mossel Bay.
Idinga was told that the young boxers are currently facing a different type of challenge: they have no access to training facilities as they are not allowed to practise at the Thembalethu sports fields, for undisclosed reasons.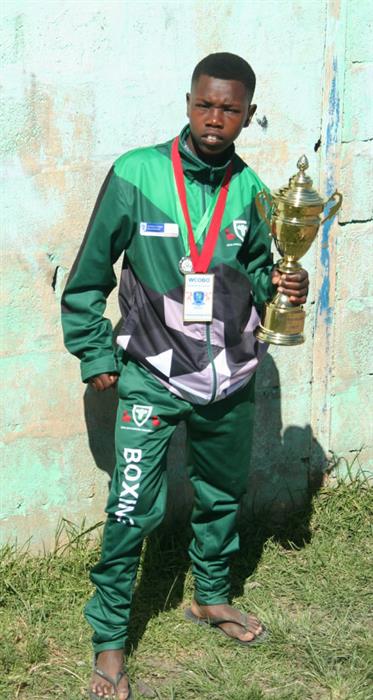 Aqhama "Hands of Stone" Dyandyi (14) of MM Mateza Primary School was selected for the Western Province team.
Sobhuza Boxing club on Sunday afternoon at the All Bricks Community Hall in Zone 8, Thembalethu.
Back, from left: Asisipho Dyubhula, Endinako Sigwinta, Jafta Xhanti, Mandla December (coach), Kamva Xhelithole and Makuyekwe Luzuko.
Front: Aqhama Dyandyi, Lukhobethu Ngabase, Liyema Ndaba, Ibenam Nzinde and Imange Makuyekwe.
'We bring you the latest Garden Route, Hessequa, Karoo news'