GEORGE NEWS - It is PnP's 54th year in the business this year and staff are celebrating the "Epic Birthday" in various ways.
Last Saturday, 5 June, was Sport Day and personnel really threw themselves into it heart and soul.
Zama Gagu was at PnP Garden Route Mall to capture some special moments and weird and wonderful attire.
Hedy Spies opted for Crusaders Rugby football club attire.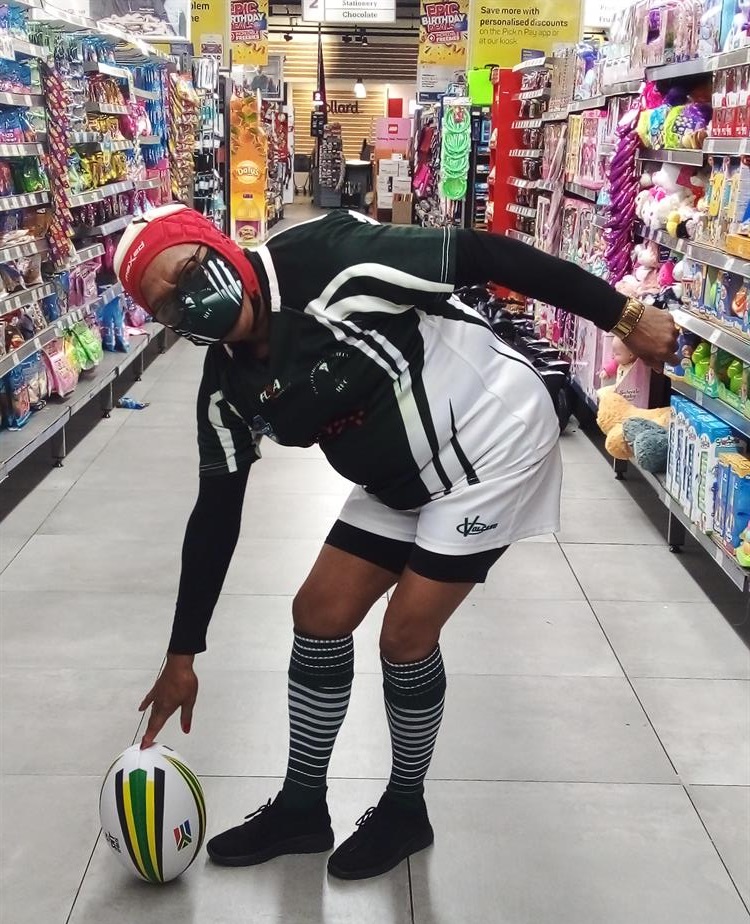 Dorothea Moos cuts quite the figure in her Evergreens Rugby football club gear.
Hedy Spies, Pralene Petersen and Charlene Payle were very chummy considering the opposing teams they represented.
'We bring you the latest George, Garden Route news'