GEORGE NEWS - Four boxers of SASL's Divinus Boxing Club situated at the George Showground, donned their boxing gloves in Thembalethu on 11 May to take part in their very first regional boxing tournament.
The boxers, accompanied by Coach Blackie Swart and Cornerman Chayse Norris, found the competition tough, but had confidence in their preparations leading up to the tournament.
All four boxers triumphed, leaving with four gold medals and a very proud coach.
The winning team from SASL's Divinus Boxing Club are, from left: Joshua Norris, Johry Duvenhage, Keagan Allpass, Cornerman Chayse Norris, Chantel Norris, Coach Blackie Swart and Avriaan Phaff.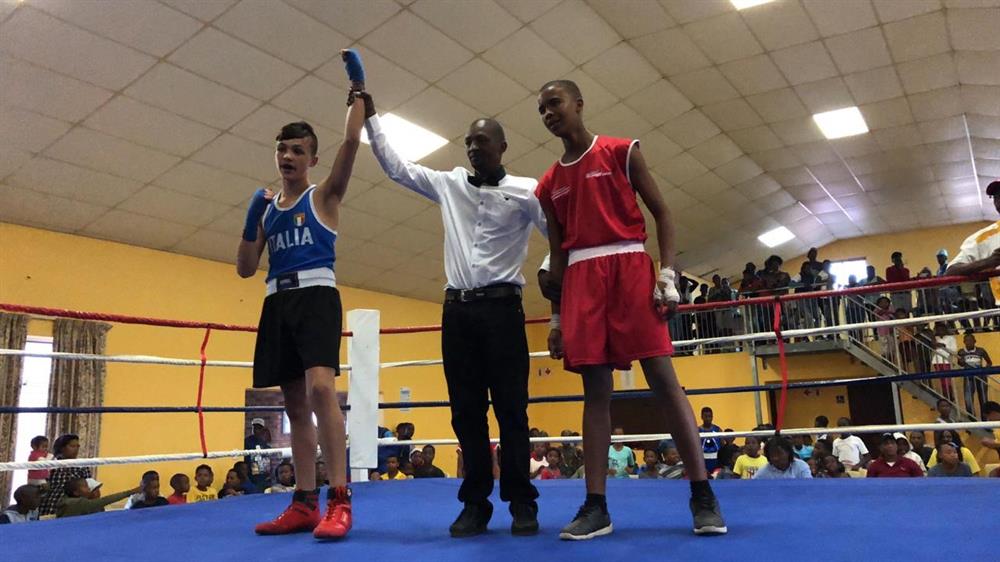 Referee Nkosikho Eric Makalima raises the arm of the winner, Joshua Norris. On the right is his opponent, Sindile Blaauw.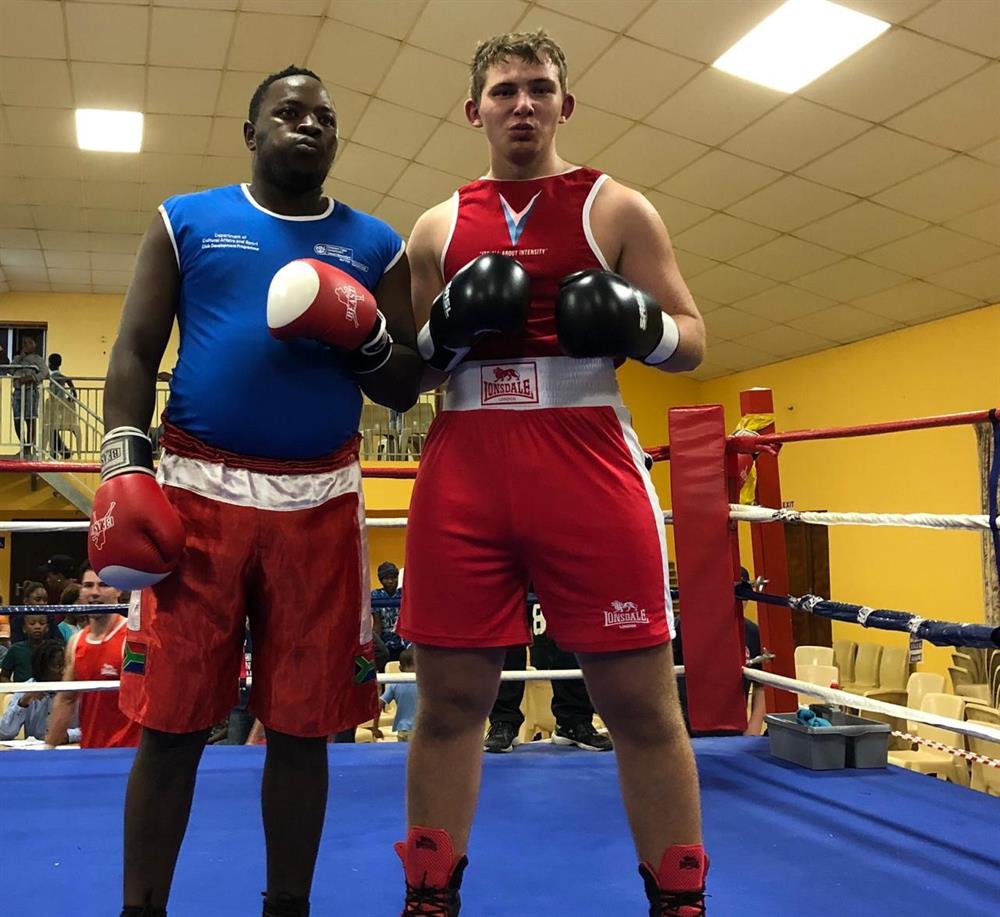 Johry Duvenhage (right) and his opponent Masixole Blow.
Keagan Allpass (right) and opponent Michael Herwil.
'We bring you the latest George, Garden Route news'