A young woman was brutally murdered last week. Here, in peaceful little George. (You can read the article here.)
There are a number of suspicions and rumours doing the rounds, but I'm not one to lend out my ears to babble and waffle. I stick to my own conclusions, made by collecting the supporting facts.
Anyway.
Hlompo Mohapi was only 25. She was stabbed numerous times and her throat was slit. Can you imagine the fear that she felt minutes before her death? Try to imagine it. Just try...
Having been on the scene where her body was found, I try to picture what had happened. I try to see the fear in her eyes and feel her heart beating as she comes to realise that her life is about to end. I hear her screaming, crying and begging for her life and I see a ruthless killer not taking any heed. I wonder what her last thoughts were. I wonder if she forgave her killer(s).
I can barely hurt a fly (literally). I'm one of those who takes out the spiders, bees, moths, worms… pretty much any critter that sets foot in my house. So it's extremely difficult for me to comprehend how someone can take a knife and slit a young woman's throat. What could she have ever done to deserve that? What kind of a monster takes a knife and stabs someone numerous times without a flinch?
She had her entire life ahead of her. She probably still had so much she wanted to do, achieve, see and experience and just like that, someone else decided that her life should end. Someone decided that Hlompo's life meant nothing and she was rendered useless.
The sad truth is that, in our beloved country that we cry so often about, our lives seem to mean nothing to many others out there. Murders have become a 'by-the-way' occurrence and the word rape barely carries weight anymore. It's become the rule and not the exception.
Our jails and courts are packed to the brim while murderers, rapists and paedophiles walk our streets. Jail sentences are short and the guilty barely ever serve full sentence before they are let out on good behaviour or some other excuse to make space in our jails.
I see a lot of injustice.
Oscar Pistorius gets 15 years for murdering his girlfriend, Reeva Steenkamp. A man from Joubertina who was caught stealing a DVD player and a toaster, was also handed down 15 years. HOW? How is this possible?
Why are our jails filled with petty criminals and the real monsters are still lurking? How is it possible that a man who was found guilty of molesting little boys are still walking the streets waiting to be sentenced and the family man falsely accused of murder is sitting behind bars, having bail denied on no substantial grounds?
Paedophiles are sentenced to 8 years direct imprisonment for the most vulgar kiddie porn imaginable. Images and videos that will leave you sick to the stomach and give you nightmares for the rest of your life.
How do these sickos, who have such a huge impact on millions of children around the world and who indirectly murder, rape and abuse children, nearly get off scot-free.
The other day, six men were released due to a technicality after pouring petrol over another and setting him alight.
I sometimes sit back and try to make sense of it all…I struggle.
Back to my point.
I hope and pray that Hlompo's murderer is found and convicted. I beg our justice system sees it fit to give this murderer the sentence he or she deserves because, in my opinion, 15 years isn't nearly enough for someone who deems my (or anyone else's) life useless. Rest in peace beautiful Hlompo.
An eye for an eye.
#JusticeForHlompo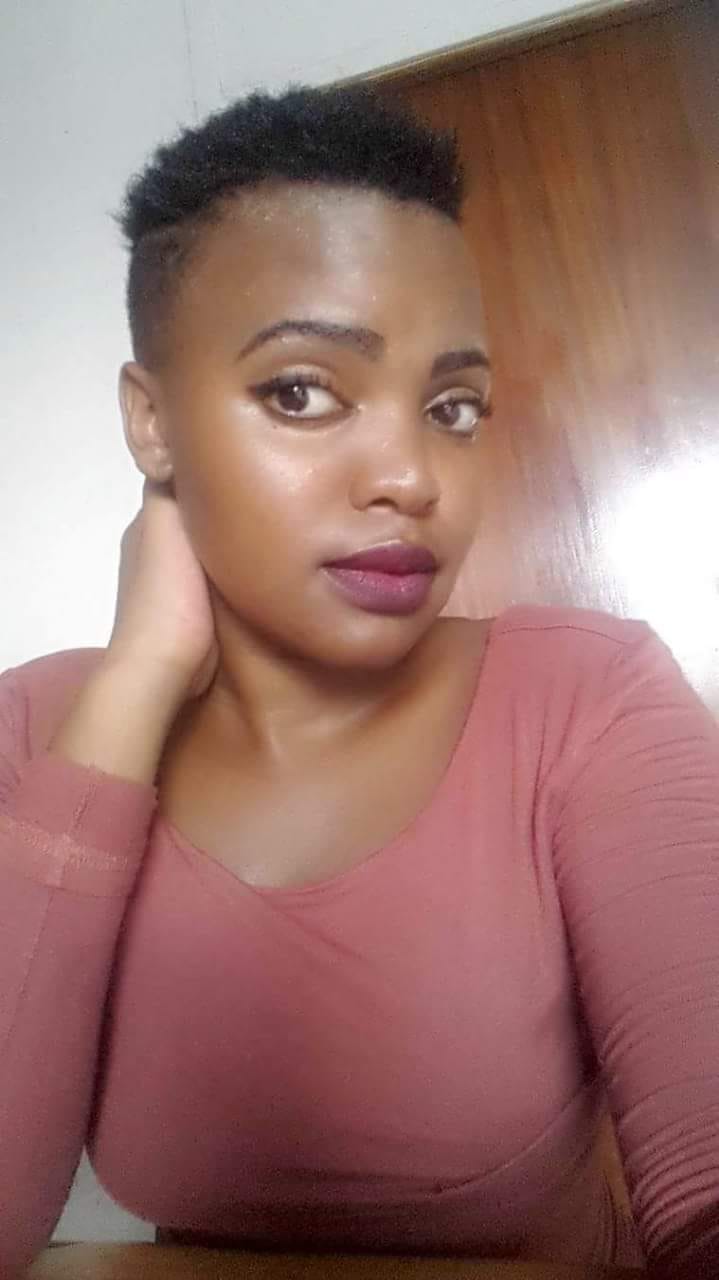 Hlompo Mohapi