Toe ons vir die eerste keer in jare weer die kans kry om op die familieplaas te kuier, was ek glad nie ingenome met die feit dat ons nie alleen daar was nie.
Twee onbekende vente het hul intrek in die waenhuis geneem. Darem met toestemming, maar myns insiens was die balans versteur. Die jonger een van die twee het by die tenk op die werf kom water tap. Hy het darem heel wel ter tale gegroet.
Die ander een het gelyk asof hy die eerste mens in die Karoo kon gewees het. Die gesiggie ineengekrimp onder sy vuil breërandhoed, sy skouerblaaie punterig in die deurgewaste, ligblou hemp en die khakibroek soos 'n vaal kardoes om sy bene.
Bedags is die jonge skoonveld tot laatmiddag. Teen 11:00 soggens skuifel die oue uit die waenhuis, maak hom sit in 'n sonkol en daar wag hy heeldag tot die jonge weer sy opwagting maak. Dan maak hulle 'n vuurtjie en die jonge tokkel op sy kitaar. Een aand verbeel ek my hoor ek sowaar 'n half herkenbare weergawe van Lucas Maree se "Droomvrou".
Een middag toe die rokie weer lui-lui agter die waenhuis trek, kon ek my nuuskierigheid nie langer onderdruk nie. Met 'n pakkie winkelkoekies uit die spens stryk ek aan.
Die ou man hoor my nie aankom nie. Hy hou die horison dop. "Middag Oom," sê ek, behoorlik hoed in die hand, want dié storie móét ek hoor. Hy beduie na 'n omgekeerde verfemmer soos die een waarop hy sit. Nes ek gaan sit, storm 'n brakkie op my af en hap sowaar na my broekspype. Die jonger man, wat intussen te voorskyn gekom het, maak die brakkie stil.
Só ontmoet ek vir Willem van Wyk en sy seun, Klaas, twee jakkalsjagters van beroep. Papa, soos Klaas sy 87-jarige pa noem, het 61 jaar se ryke ervaring van jakkalsdraaie.
"Ek het my opgeloop. Op-ge-loop," benadruk oom Willem, sy oë watering van ouderdom. Klaas, nou 47, het op 13 begin jakkals jag. "My eer lê ook nou al op my kop," sê Klaas en streel oor die grys teen sy slape.
Die ding van jag, vertel hy my, gaan oor die jakkals se N7*. Dít, verduidelik Klaas, is 'n jakkals se pad na sy kwaaddoenplekke toe.
"As die spoortjie mooi gevorm is, kan jy maar weet, hy dink net aan homself. Maar as hy op so 'n stelsel is wat hy die grondjies so beginne terugwerk, dan trek sy gedagte eintlik so 10km van hom af. Op dáárdie spoor moet jy stel, dan vang jy hom met sy eie streke."
Hy't dit by sy pa geleer, sê Klaas. "Papa se rug is van sy heupe tot by sy blaaie heel vasgekalk van die ysters dra."
"Op-ge-loop" sê die ou man weer. Hy kyk stip na iets wat net hy kan sien.
Van Marydale se wêreld is hulle. Almal, tot die susters, vang jakkals. En nee, dis nie moeilik nie, verduidelik Klaas, maar hy korrigeer homself. "Dis nou vir mense soos ons wat dit ken, maar vir 'n man wat nog moet leer, sal ek dit nou nie eintlik aanbeveel nie."
Klaas sê soms kom daar so 'n Samaritaan in jou hart op as jy op 'n jakkals afkom. "Mevrou, hy maak soos 'n hond, swaai tot sy stert en lek daar waar hy seer het. Dan wonder jy, moet ek hom nie maar laat gaan nie. Hy speel met 'n mens se hart. Maar hy't 'n manier om jou so aan die neus of die keel beet te kry."
Ander kere, vertel Klaas teatraal, lê die jakkals sommerso stokstyf, agteroorgeslaan - morsdood. "Dis van skrik Mevrou, nes of hy nie kan glo hy is gevang nie."
Ander werk, soos plaas- en bouwerk kan hy ook doen, maar jagwerk – dís sy gunsteling.
"Om die skaap se lewe te red, dis maar so in my kultuur, Mevrou sien?"
"Opgeloop. Op-ge-loop," sê die ou man en hou sy knopperige hand vir 'n winkelkoekie uit.
*Die N7, in die volksmond van die Noord-Kaap se mense, sinspeel op 'n baie groot hoofweg.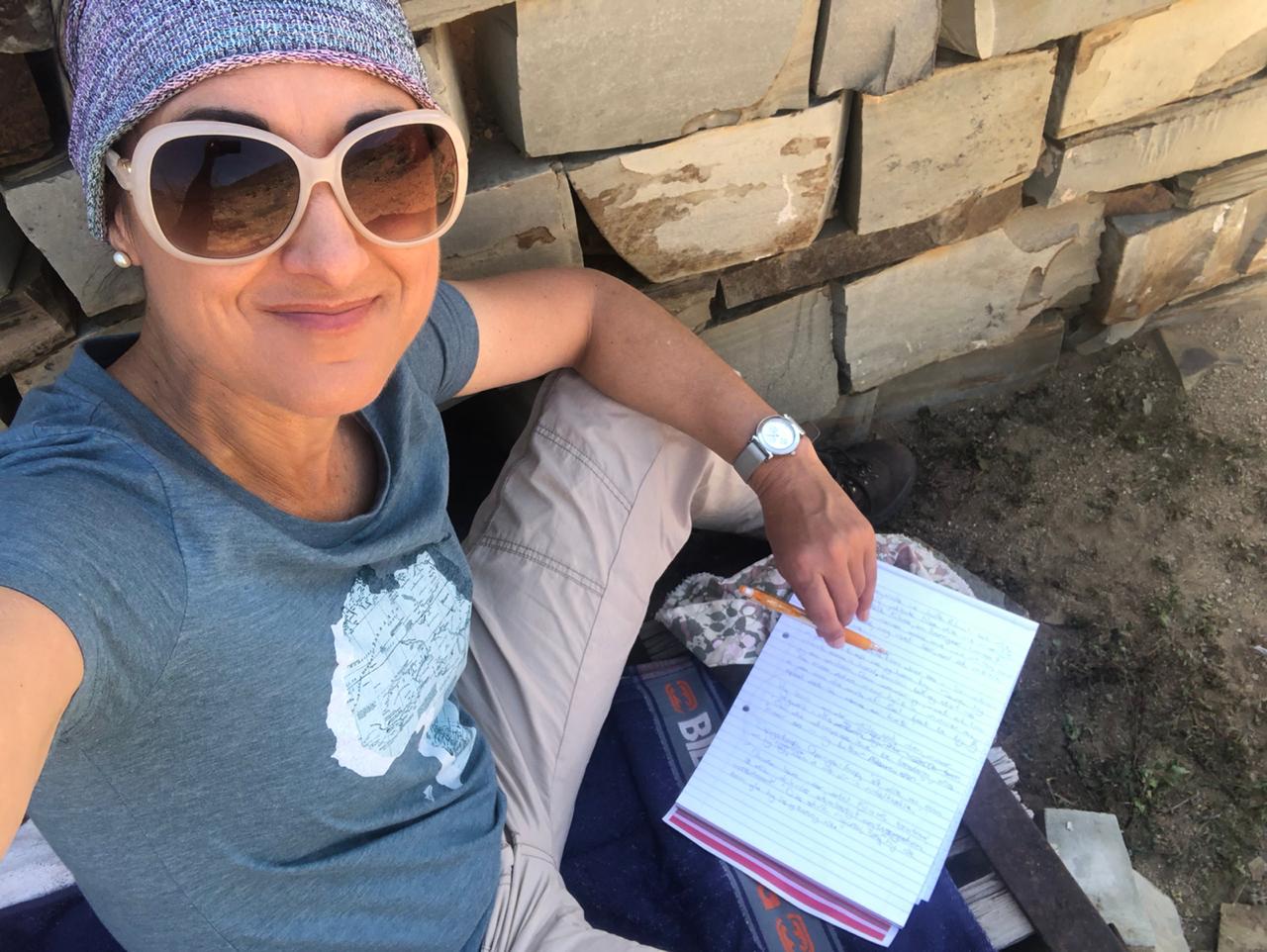 "Jakkalsdraaie" word met die hand geskryf in die koelte van die vervalle klipopstal op Krans waar my ouma grootgeword het.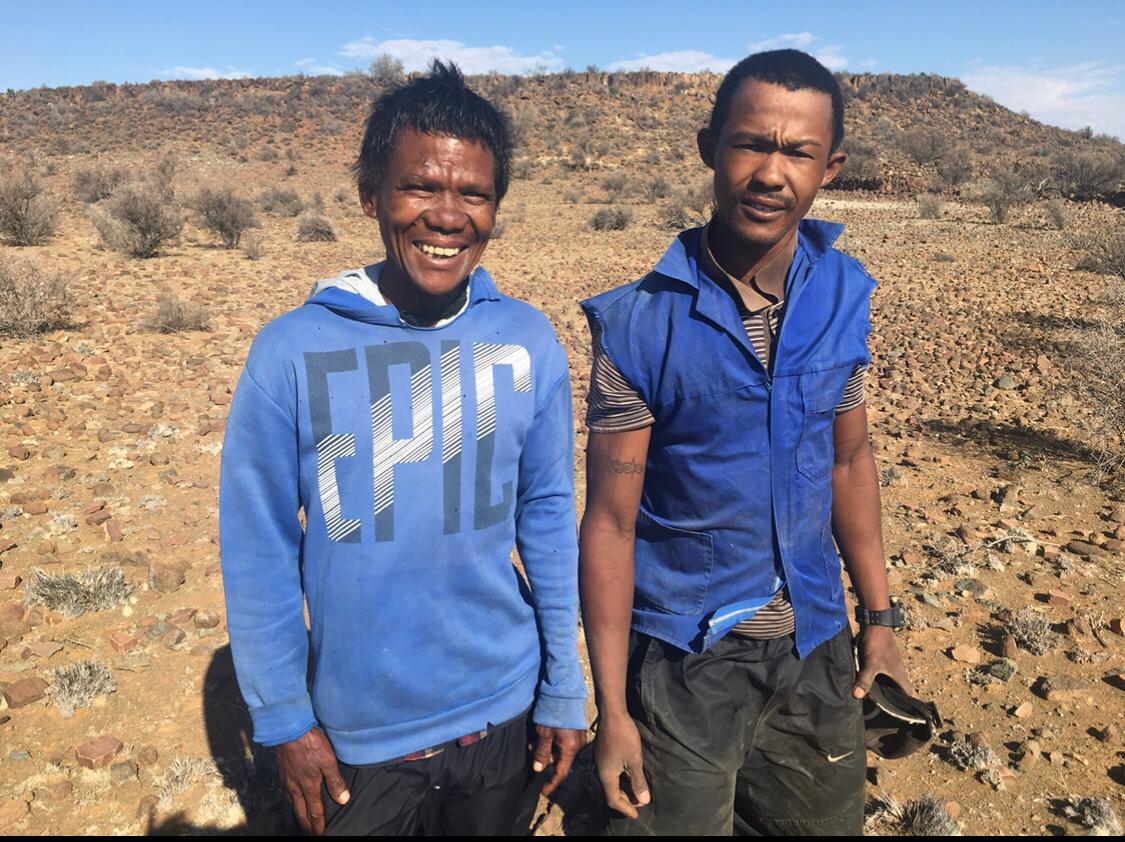 Klaas en sy leerling, Cedric.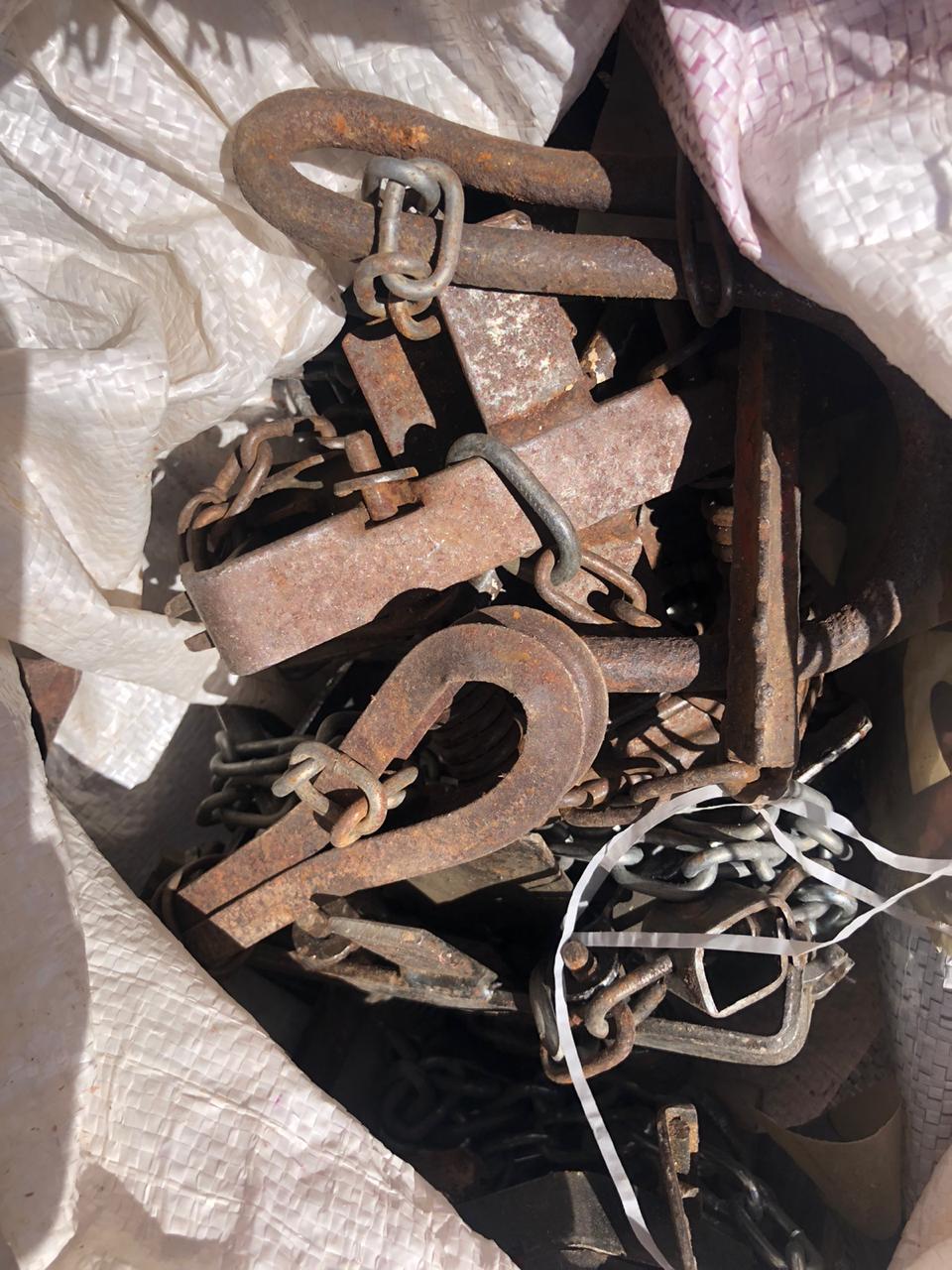 Slagysters.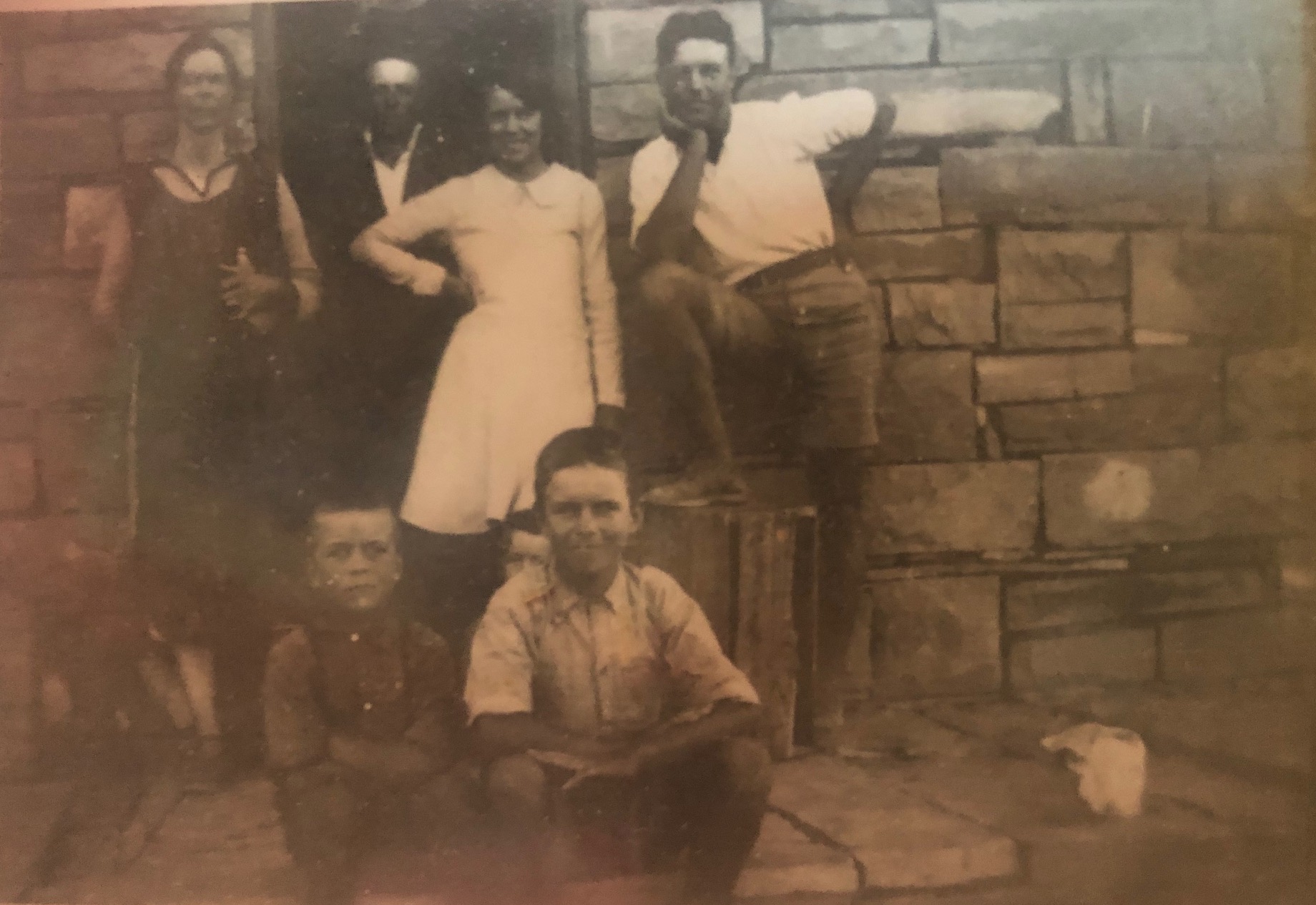 'n Paar foto's van Krans, waar Cornelle Carstens se grootjies gewoon het, se mense.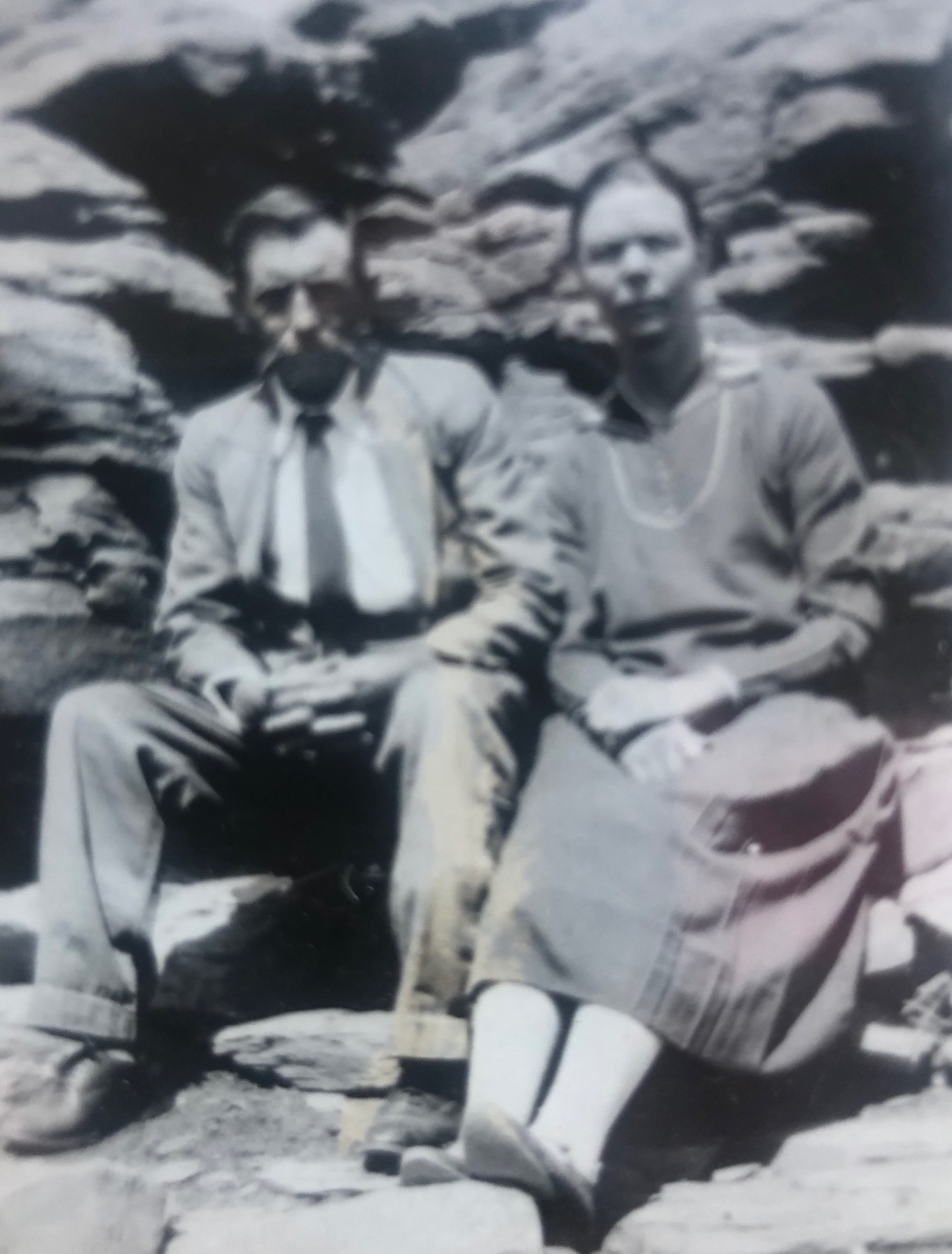 Oupa Koos de Waal, met sy weglêsnor en Ouma Mieta.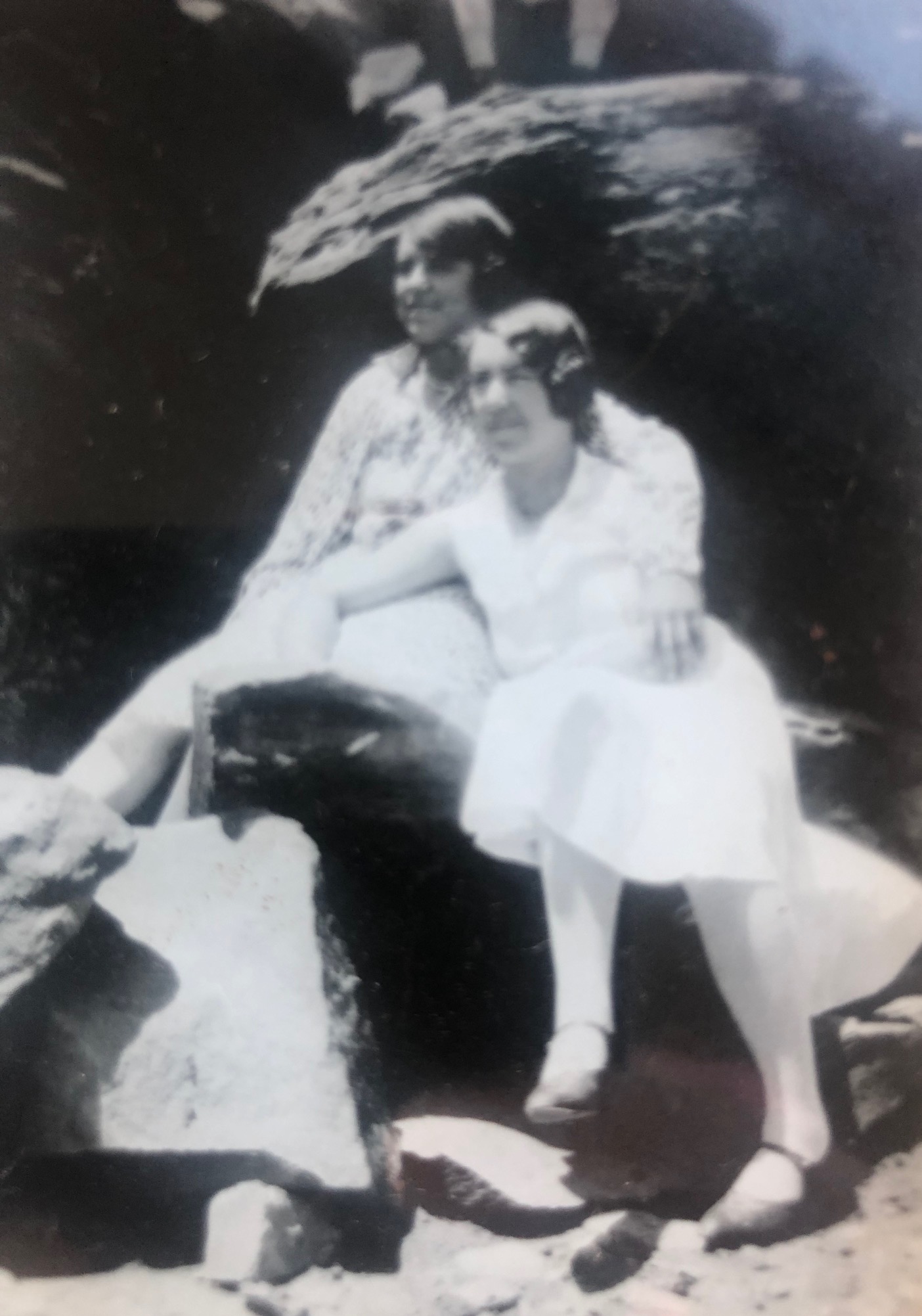 Die jonge dames my Ouma Magriet (met die Prinses Leia-haarstyl – vatso Carrie Fischer!) en haar suster, die gevatte Tant Martjie.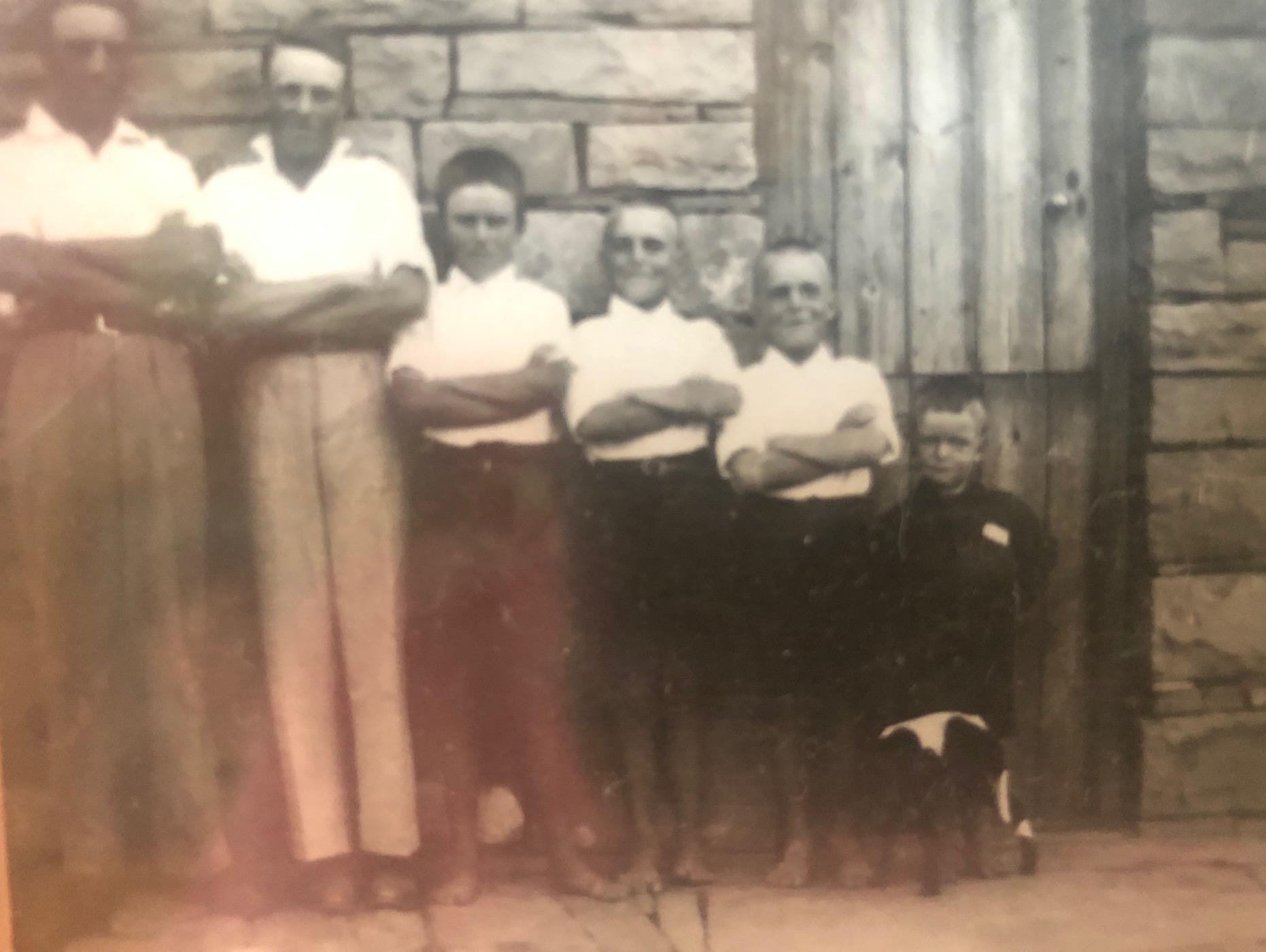 Die streep De Waal-broers soos wafferse orrelpypies op die stoep van hulle ouerhuis waarvan nou net 'n paar klipmure oor is.