PROPERTY NEWS - Are you planning a new kitchen? Not sure which way to turn?
These days there are so many wonderful things we could do if we had only known about them.
Here is a list of things that everyone should be aware of:
Freestanding cooker or built-in oven and hob
Freestanding often works out a tad less expensive and you get a bigger oven.
The two common sizes of freestanding cookers are 60cm and 90cm. You do get bigger, they can get as big a 1,5m wide. The capacity of a freestanding 90cm oven is typically 115 litres, as opposed to built-in of about 80 litres. However, the ladies tend to prefer built-in at a higher level so they won't need to bend down.
Gas or electric hob
There are many hobs to choose from, in all kinds of looks and sizes. Though gas is popular in South Africa, induction hobs are a great idea - they are 40% faster than gas and much easier to clean than cast iron pot supports.
Extractors
If you have a centre island, having an extractor hanging from the ceiling is going to cost you more and could block your view, but there are nice ones available. Just remember it is better to vent out, so make provision for that. A downdraft extractor is great and sexy but it is very expensive and you need to have the piping laid into the floor as the slab is thrown, otherwise you will have to recirculate and that is not ideal. Remember that all extractors come so as to be vented out; if that is impossible charcoal filters are an optional extra, and you lose 30% suction power. Make sure your builder or kitchen guy knows he has to make a hole, and the size it has to be. Typically it's a 150 diameter.
Fridges
There are loads of fridges to choose from. These days some can be very deep and so it would be wise to make it your first appliance choice. Also be careful of choosing an odd size. If you do want an odd-sized unit, make sure you can easily take out or add a shelf if in future you need to change it. Lastly, don't forget to tell your builder whether you need a water point or not.
Dirty details
These days you get the most wonderful cordless electric brooms. If you are getting a broom cupboard it is strongly recommended that you put a plug point in it. Built-in waste disposal units are also very convenient and much easier to install when building as opposed to retrofitting.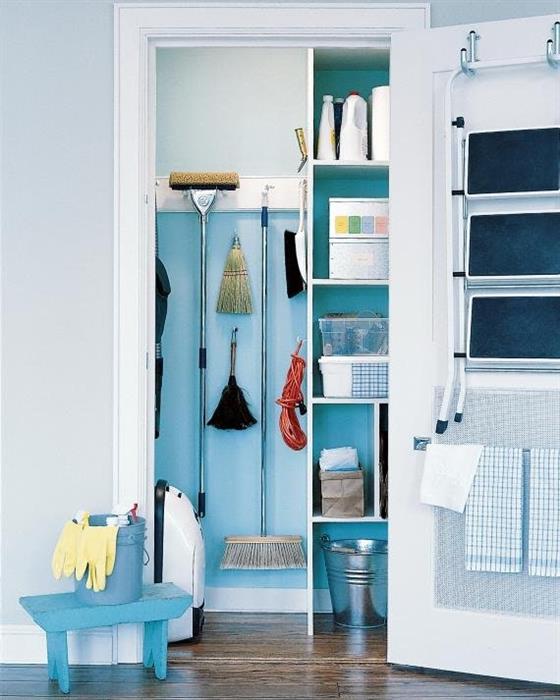 Put a plug point in your broom cupboard.
Cupboard space
These days there are so many nice electrical gadgets. Make sure you have enough cupboard space for them.The trend these days is to have only drawers, which ensures that you never have to get on your knees and dig at the back of a cupboard.
There are so many nice electrical gadgets.
'We bring you the latest Garden Route, Hessequa, Karoo news'