GEORGE NEWS - The Deputy Minister in the Presidency, Thembi Siweya, had to intervene and calm down residents at a heated community service delivery imbizo held at Thembalethu Community Hall on Thursday 14 November. The meeting was held as part of the Department of Planning, Monitoring and Evaluation's Frontline Service Delivery Monitoring Programme.
The programme aims to identify potential challenges in service delivery and develop a multi-stakeholder improvement plan with timelines.
The imbizo was attended by a number of government departments, including the South African Social Security Agency (Sassa), the George Municipality and the police, who had to answer pressing service delivery questions from community members.
Things started to heat up when residents asked municipal officials pertinent questions on electricity issues in Thembalethu. Aviwe Mbagu, regional spokesperson of the ANC Youth League, asked when the municipality will resolve the issue of illegal electricity connections in Thembalethu.
One of the officials replied that the municipality, the police and other stakeholders are working around the clock to deal with the matter.
Aviwe Mbagu, regional spokesperson of the ANC Youth League.
Questions were also posed to Sassa about social grant issues and other services. Other issues that had emotions running high were alleged slow police response in arresting criminals and issues related to housing and electricity.
Addressing the media after the meeting, Siweya said that the meeting showed that the community has many concerns and that they feel the municipality is prioritising other areas above Thembalethu in providing services.
She said they will follow up the concerns and they hope to come back with positive results. The minister also promised to channel these issues to the relevant departments for possible solutions.
Community members at the imbizo.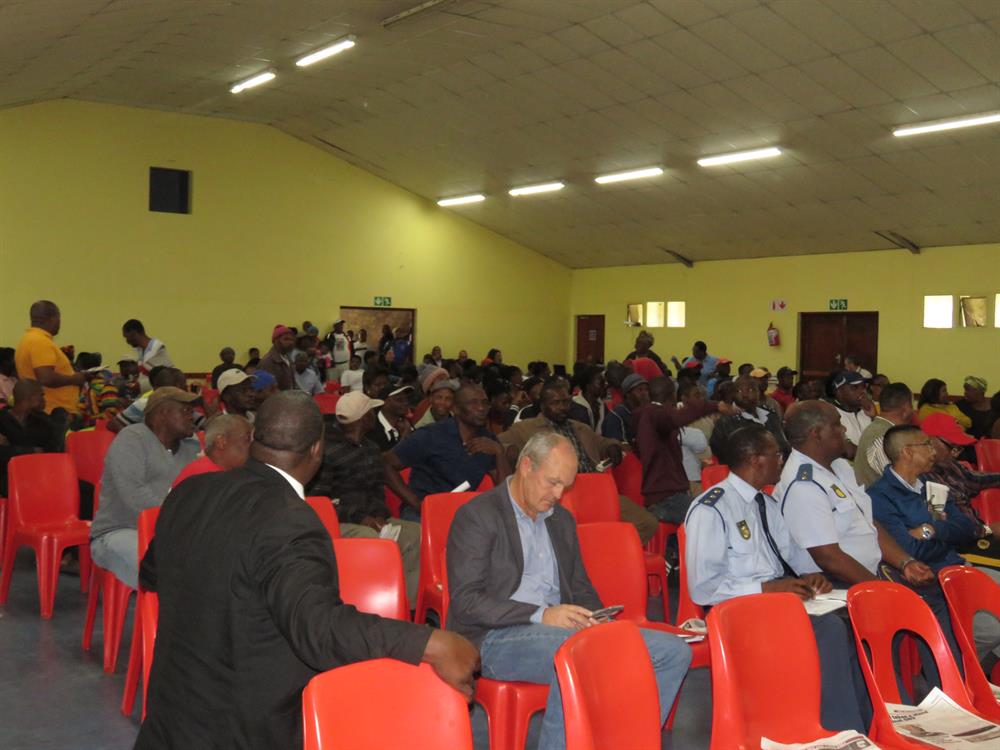 The minister had to intervene to calm down the meeting.
'We bring you the latest George, Garden Route news'