NATIONAL NEWS - New Level 4 lockdown regulations have made the buying and selling of clothes a delicate act.
For example, the regulations state that a T-shirt may only be bought "where displayed and promoted as undergarments for warmth".
Similar rules apply to long-sleeved shirts and knitted tops.

Children's wear and baby clothes are allowed and so is maternity wear.

But adult clothing is a more complex matter, and subject to many different categories. Even the types of shoes citizens may legally purchase have been spelt out.

The regulations have drawn ridicule from various sectors.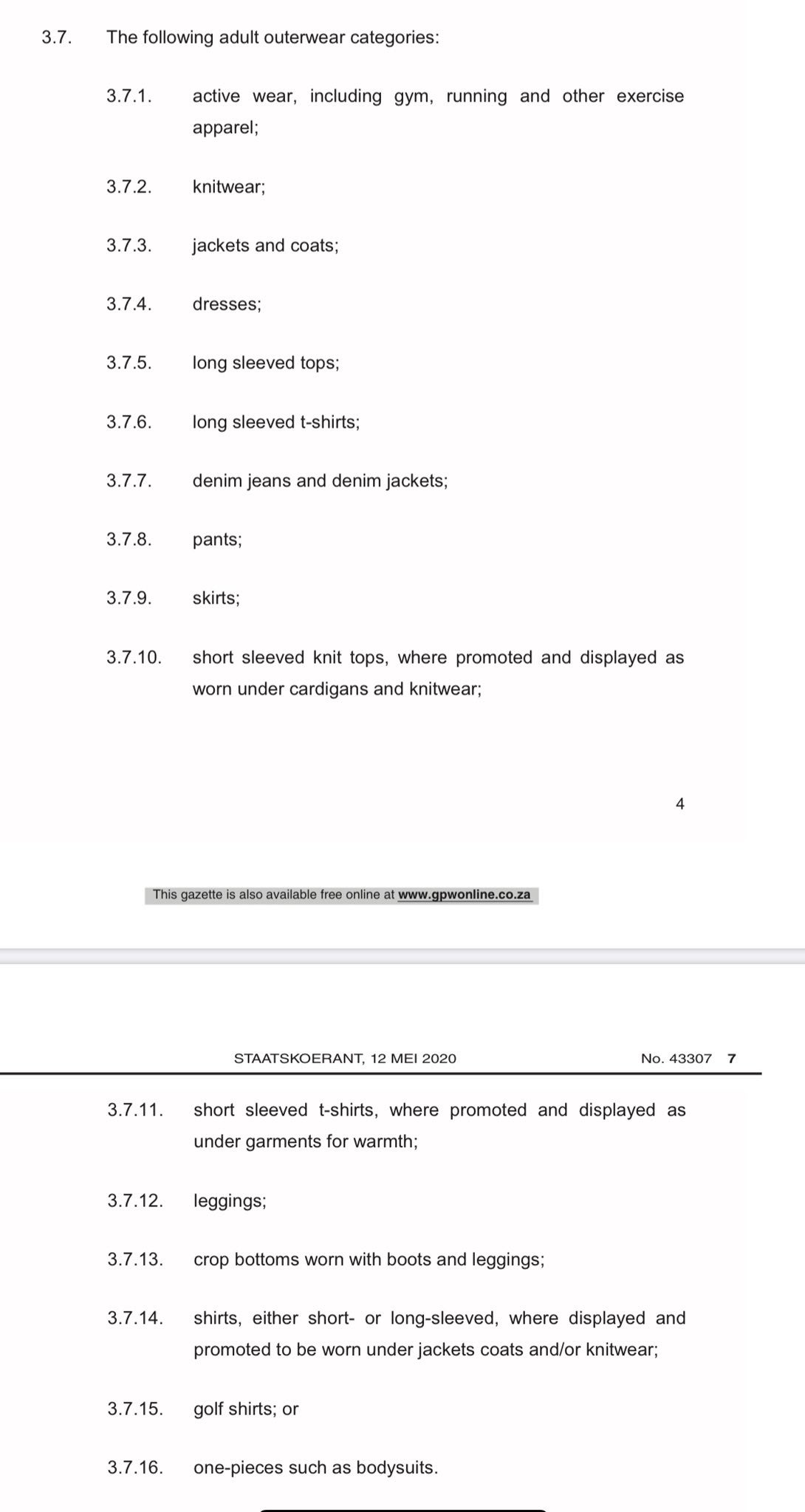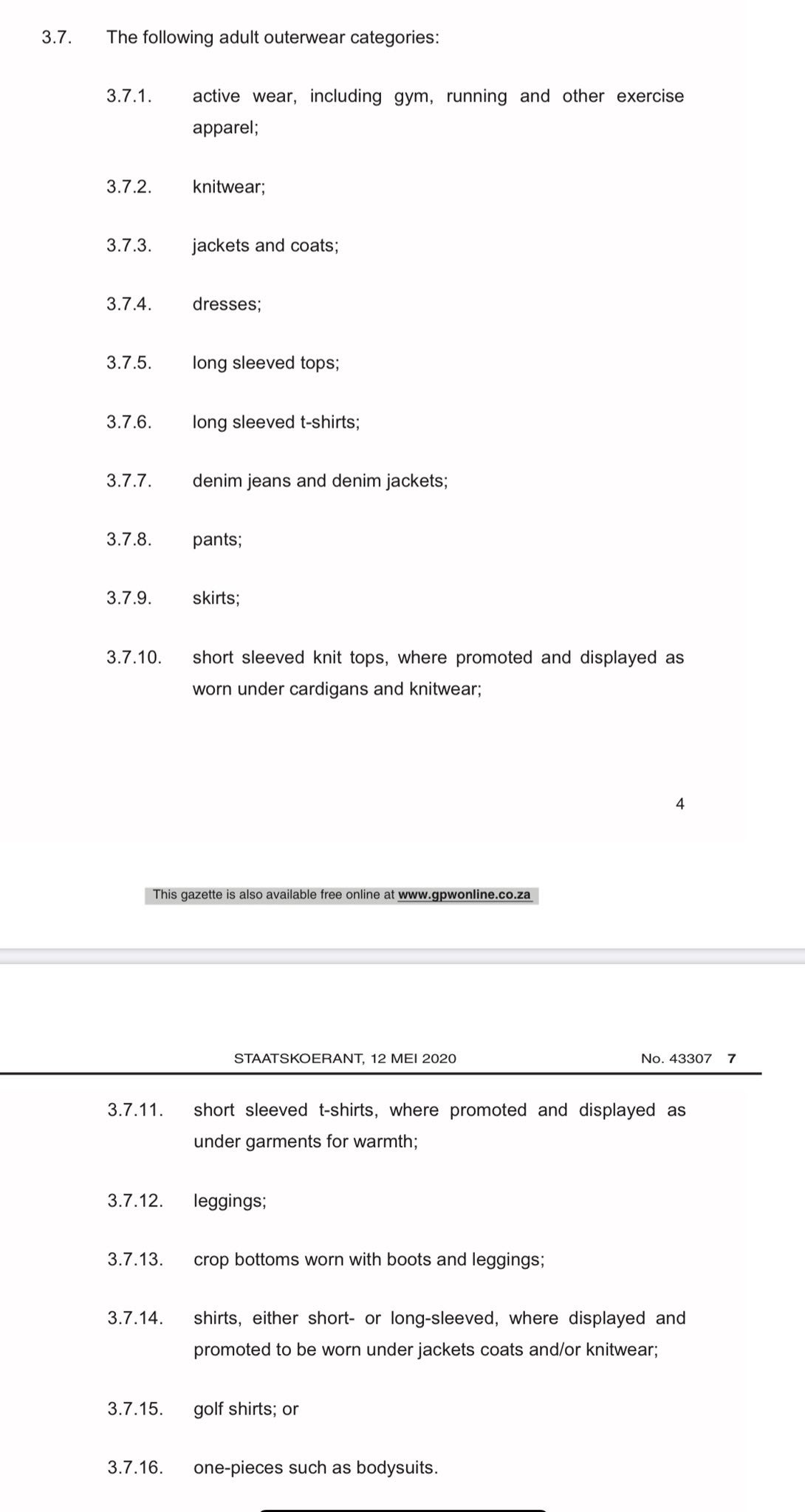 The DA's John Steenhuisen tweeted: "We have now officially entered the twilight zone. Government deciding what clothing you can and cannot buy."
"Time to stop this petty nonsense and get real!"
Institute for Security Studies political analyst Judith February tweeted: "For heaven's sake! @CyrilRamaphosa please advise Ebrahim Patel that this is just mindless nonsense. 'One-pieces such as bodysuits' (sic)?"
Adult underwear may be sold. But it seems only certain types of shoes may be purchased according to the list.