NATIONAL NEWS - Civil rights organisation AfriForum on Thursday morning launched its community plan, a comprehensive plan focusing on community safety, economy, food, health and municipal services.
The plan, which was launched at AfriForum's Centurion offices, will see the organisation providing help to local communities negatively affected by the Covid-19 pandemic and lockdown.
The nationwide lockdown, which was currently at level 4, would be gradually lifted in the coming months.
On Wednesday evening, President Cyril Ramaphosa announced that the nationwide lockdown would move to level 3 for certain parts of the country by the end of May.
However, no exact dates were provided.
AfriForum's plan aims to promote independence from the state, self-reliance and community cooperation to uplift, strengthen and support communities, according to Johan Kruger, AfriForum's community development head.
Kruger said AfriForum was disappointed that steps were not taken to lift the lockdown sooner.
"After Wednesday night's address [by the President], it became clear that communities must take charge of their own future," Kruger said.
"We are especially worried that only going to level 3 after another two weeks will not provide enough time for the economy to recover.
"In recent weeks, we at AfriForum have seen the power of communities that stand together to fill the gaps left by government.
"We are astonished by the work of community members to fight the pandemic."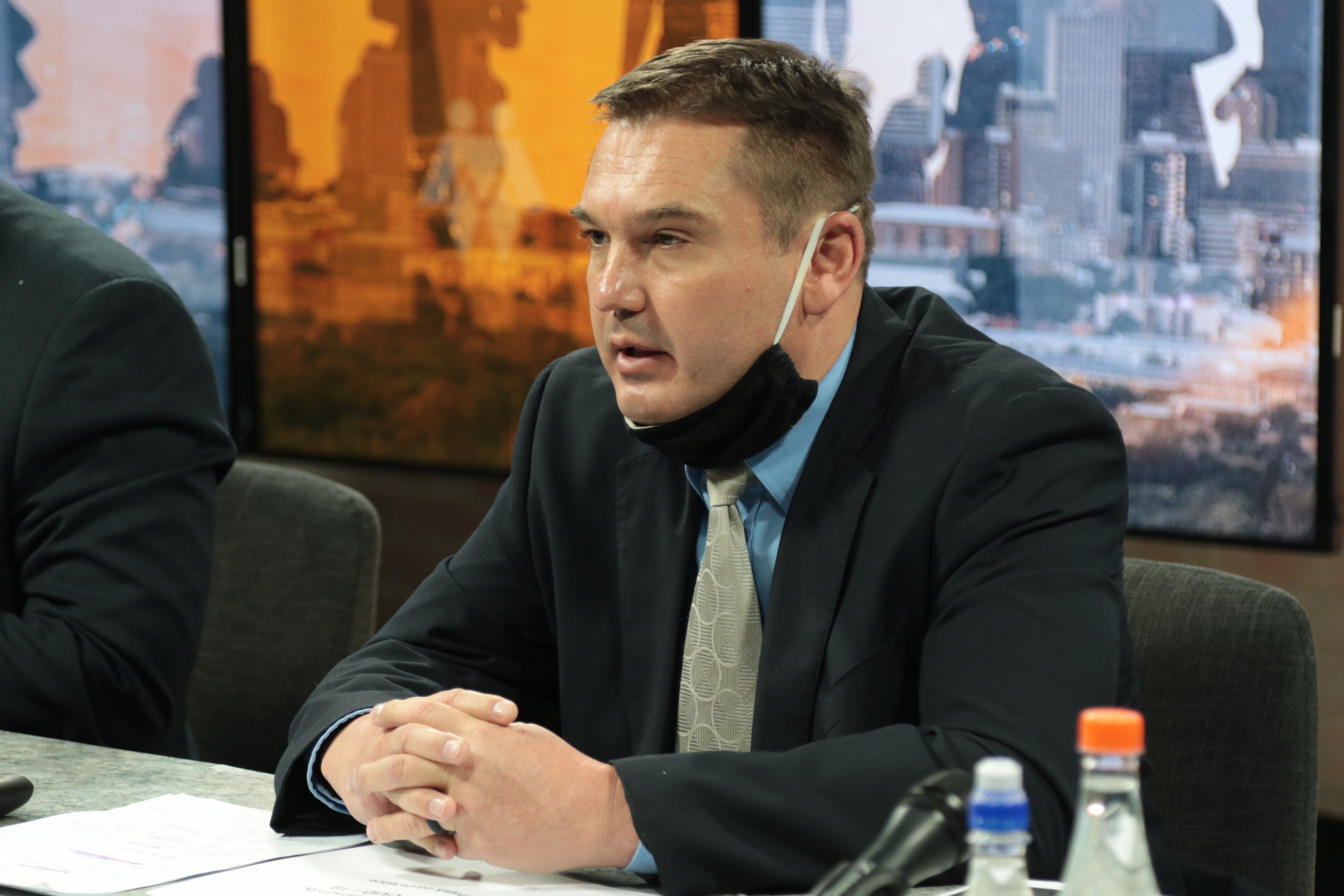 Johan Kruger
Kruger said the community plan would rest on five "pillars":
Community safety
Community economy
Food distribution and food production
Community health
Municipal services
In terms of community safety, AfriForum believed increased poverty and hunger due to the economic repercussions of the lockdown would lead to increased crime.
"Government is causing a catastrophe when it comes to food distribution and crime will increase because of that," said AfriForum community safety head Ian Cameron.
"We have already seen an increase in lootings and hijackings in parts of the country.
"Crime combatting will be negatively impacted by any positive Covid-19 cases within the police. Even the reopening of the economy may cause more crime."
Cameron said AfriForum's 153 community watches would remain on standby to help law enforcement agencies to uphold the law.
"We will continue as a watchdog. But we need to emphasise that communities must also support one another to fight crime."
AfriForum also expanded upon its AfriForum Network, on which more than 10 000 businesses have already registered for free.
Through this initiative, a country-wide network was being created where small- and medium-sized businesses can be found, encouraged and supported.
AfriForum would also continue to provide food through various projects.
It encouraged communities to work together to produce their own food and reduce reliance on struggling producers.
Read the full plan here.