This is most evident in the lucrative one-ton pick-up segment where Toyota and Ford virtually swap places at the top of the charts month after month, while Isuzu holds third position consistently.
A segment sleeper
For all its recent gains since splitting from the Blue Oval, Mazda has it tough with the BT-50 having fallen way behind the Volkswagen Amarok and new Nissan Navara, forced to compete at the bottom end of the market with the Mitsubishi Triton.
In what appears to be very much a continuation of what the BT-50's predecessors, the B-series and Drifter, faced relative to the Ford Courier and later Ranger, sales are well and truly off with only 428 units moved from February to November versus the Ford's 27 513.
Improved styling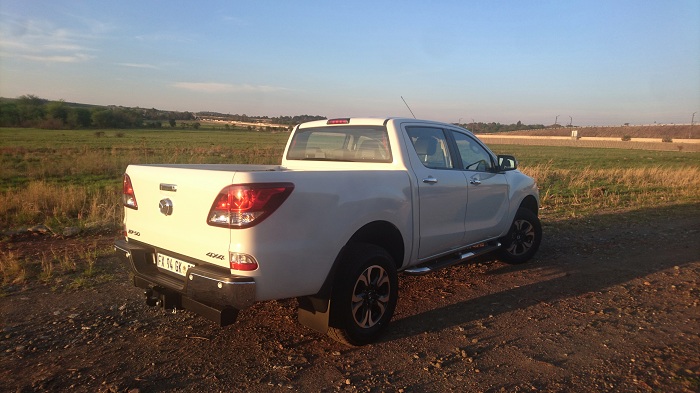 While a number of reasons for this prevail, arguably the biggest has to do with the looks. Styled to resemble a lion as per Mazda's KODO design language, the BT-50 was universally panned compared to the macho looking Ranger, despite both sharing the same T6 platform and choice of engines.
Updated in February this year, the BT 50 now sports softer lines and less angular looking headlights with clear lenses, while also featuring a slightly restyled grille and new alloy wheels. At the rear, the highly criticised wraparound taillights remain, albeit now without the over-the-top chrome surrounds.
Interior now outdated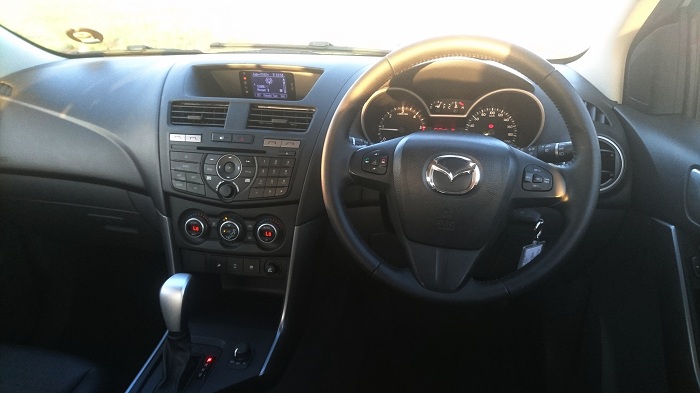 Step inside, and you are greeted by what is possibly the BT-50's biggest downfall. With production having moved to Thailand from Ford's Silverton Plant, the top-spec double cab SLE 4x4 auto tested here, still makes do with an interior that has remained mostly unchanged from when it was introduced.
Despite Australian spec models benefitting from an admittedly aftermarket touchscreen display, local models continue to sport the button festooned dashboard and tiny mailbox-like static screen, along with the outdated, and in the case of tester, slow-to-respond version of Ford's SYNC 1 system.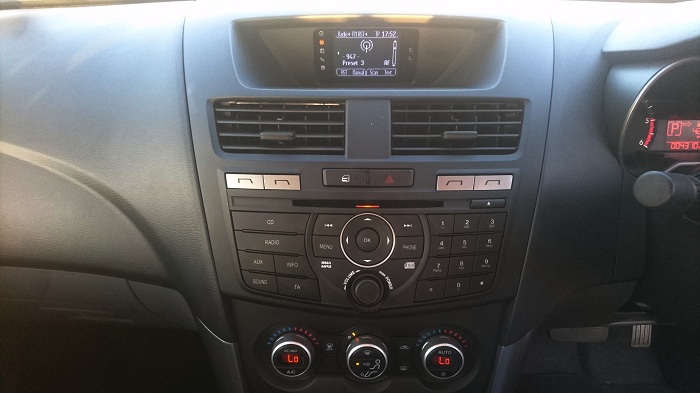 More than likely a cost cutting measure in response to the BT-50 now being imported, the setup does not do Mazda's flagship any favours considering its R555 700 sticker price. That said, there is still a rugged, old school pick-up feel to the BT-50's interior much like the Isuzu KB, with solid feeling plastics that appear well screwed tougher, backed-up by good levels of head and legroom both front and rear.
Basic safety and creature comforts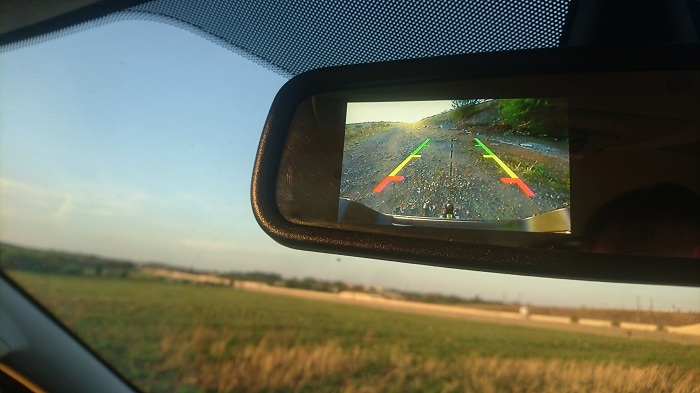 In terms of driver assistance tech, don't expect any fireworks as the BT-50's CV is limited to traction control, ABS with EBA and Hill Start Assist, Hill Descent Control, six airbags and a reverse camera whose tiny display is projected on the rear view mirror.
Creature comforts include climate control, electric windows all around, cruise control, four-speaker sound system with Bluetooth and USB, electric mirrors, auto wipers, cruise control, leather seats with electric driver's chair and auto on/off headlights.
Engine still impresses…
One area where the BT-50 continues to shinethough is underneath the bonnet. As with theRanger, the 3.2-litre five-cylinder turbodieselengine punches out a meaty 147kW/470Nm, harnessedvia a six-speed automatic gearbox. Whilea vocal unit on start-up, it quickly settles downand as proven on a number of occasions in the Ford, pulls strong from low down with a distinctivefive-pot growl.
Likely to make up the majority of 3.2-litre modelssold, the six-speed self-shifter goes about its business without too much hassle, but tends to getflummoxed when you quickly stamp on the loudpedal. Nudging the gear lever in Sport mode didhowever improve matters with the changes alsobeing a tad faster.
… the ride not so
While fuel consumption for the weeklong stay came to an impressive 9.6-litres/100km considering the amount of twist on offer and the four-wheel drive hardware, the ride was a source of annoyance by being overly hard and bouncy when faced with the usual surface changes.
Verdict
Although likely to appeal to buyers wanting something different, it is hard to ignore the Mazda BT-50's obvious shortcomings despite its proven engine and dramatically improved looks. Granted, while it might be the cheapest in class today, there no getting away from the fact that is simply outclassed by its newer and better equipped if pricier rivals.