MOTORING NEWS - A very special convoy representing the past and present of the Jaguar XJ has journeyed from the Jaguar Castle Bromwich plant in the UK to the recent Paris Motor Show to celebrate 50 years of the flagship luxury sedan.
The line-up featured all eight generations of XJ produced since 1968.
The special collection was led by the car that started it all, the Series I. The convoy was completed by the most recent XJ50 special edition, which is available to order in South Africa now. The convoy also included significant models such as the Series II Coupé and X350 XJR.
Starting at Castle Bromwich where the luxury sedan is produced, the 839km drive took in important locations including Jaguar Classic, Bicester Heritage Centre and the Goodwood and Le Mans race circuits. Journey's end for the convoy was at the Paris Motor Show where the Jaguar XJ Series I made its debut in 1968.
The cars that took part in this journey were: Jaguar XJ Series I: 1968; Jaguar XJ Series II: 1973; Jaguar XJ Series II Coupé: 1973; Jaguar XJ Series III: 1979; Jaguar XJ XJ40: 1986; Jaguar XJ X300: 1994; Jaguar XJ X308: 1997; Jaguar XJ X350: 2003; Jaguar XJ X351: 2009; Jaguar XJR575: 2017 and Jaguar XJ XJ50: 2018
Paris has a special significance to the Jaguar model. In 1968 the XJ made its debut at the Paris show, with Jaguar founder Sir William Lyons revealing his vision for a sedan car with the handling of an E-type. The car became synonymous for its combination of beauty, poise and performance.
Since then, the presentation halls of Paris have played a regular role in the life of the XJ – the XJ 'X300' was unveiled at the event in 1994 and the revolutionary XJ 'X350', with its lightweight aluminium monocoque made its debut there in 2002.
Returning to the Paris Motor Show 50 years after its first appearance, caps the celebrations for one of the world's great sedan cars which has been the choice of business leaders, celebrities, politicians and royalty.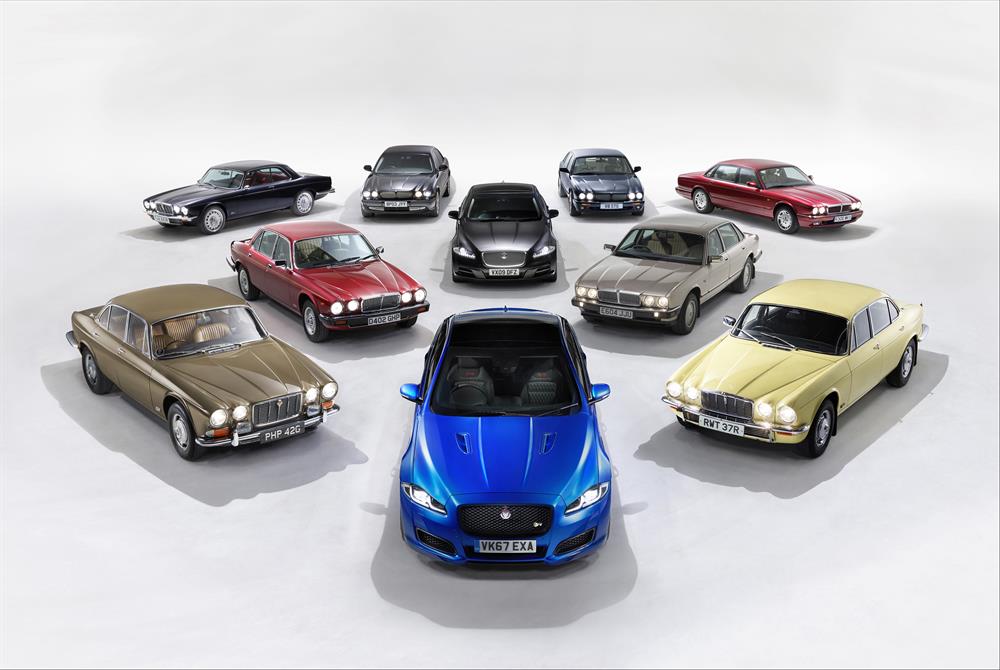 The celebrations began with the introduction of the XJ50 earlier in 2018. The special edition model includes Autobiography-style front and rear bumpers, purposeful new 20" Venom wheels, a black front grille and unique badging on the rear and side vents. Inside, the luxury cabin features an embossed logo on the headrests, an XJ50 logo on the centre armrest, unique intaglio branding and XJ50-badged illuminated tread plates.
The new Jaguar XJ50 is available in South Africa in a choice of standard or long wheelbases.
All South African XJ50s are equipped with 3,0 diesel engines.
'We bring you the latest Garden Route, Hessequa, Karoo news'