Based on the report by the motor1.com, the prototype in question sported no visual disguises and very much appeared to look like a standard M5, although the presence of a more prominent carbon fibre boot spoiler than that of the M5 Competition, and gold brake calipers indicating the fitment of the otherwise optional carbon ceramic stoppers, suggests that the prototype could be the most hardcore BMW sedan to date.
If indeed proved to be accurate, expect the CS to come with a series of lightweight fittings both externally and underneath its skin, with the biggest mystery being the amount of power it will produce. At present, the M5 Competition makes 460kW/750Nm from its 4.4-litre bi-turbo V8, which prior reports have claimed could also be the motor used in the still-to-be-seen M8 Competition.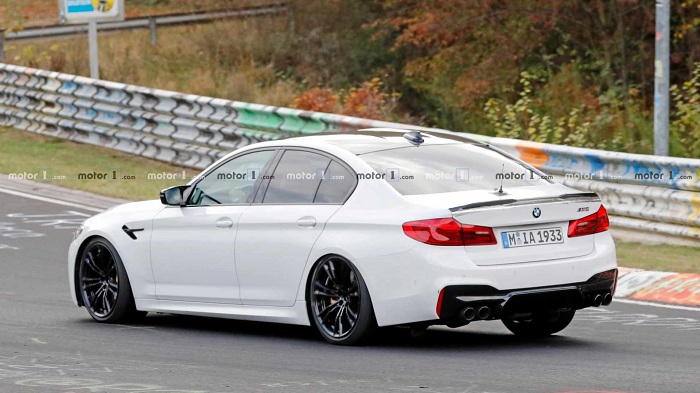 Purely speculative then is that the CS could potentially produce in region of 650 PS or 478kW from the same engine, meaning it will be more powerful than the 448kW/800Nm 6.6-litre bi-turbo V12 used in the 760Li xDrive. It should however be stressed that at this stage, any power outputs are academic and only suggestive.
Also unknown is when the CS will be launched, though given the lack of disguise, it could potentially bow next year or even in 2020.