LIFESTYLE NEWS - "We plead with cat and dog owners not to put elastic bands or ribbons around their puppies' and kittens' necks," says senior SPCA inspector Salomé Bruyns.
The SPCA also sees many cases of dogs with embedded choke chains and collars. Bands, ribbons, tight collars and chains often become hidden by the animals' fur and are forgotten.
As the animals grow, the bands and collars become tighter and cut into their necks, sometimes becoming embedded in the ulcerated wounds they cause, which are usually infected as well.
They also restrict the blood flow to the brain, make breathing difficult as well as cause extreme pain.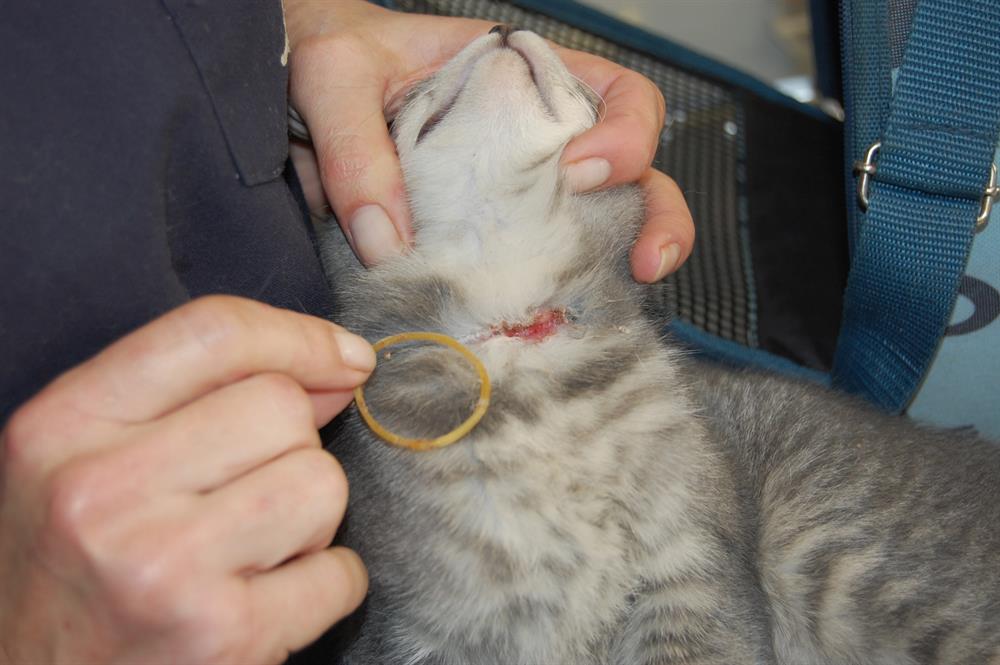 SPCA veterinarian Dr Suzanne Muller shows the damage done to a cat's neck by an elastic band.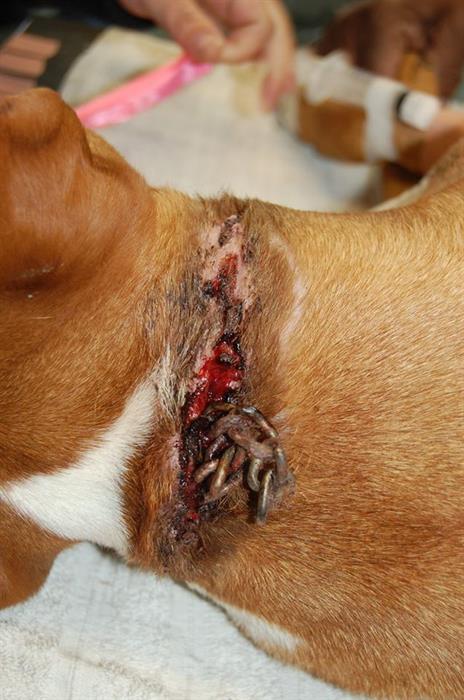 A chain embedded in the neck of a dog had to be removed surgically a month ago.
Article: Wendy Jones, SPCA volunteer
'We bring you the latest Garden Route, Hessequa, Karoo news'