WESTERN CAPE NEWS - The Western Cape currently has 3378 active Covid-19 infections, with a total of 118 184 confirmed Covid-19 cases and 110 403 recoveries.
Total deaths - 4403
Tests conducted - 697 987
Hospitalisations - 585 of which 123 are in ICU or high care
The Western Cape has recorded 6 additional deaths, bringing the total number of COVID-19 related deaths in the province to 4403.
"We send our condolences to their loved ones at this time," says Premier Alan Winde in his latest statement.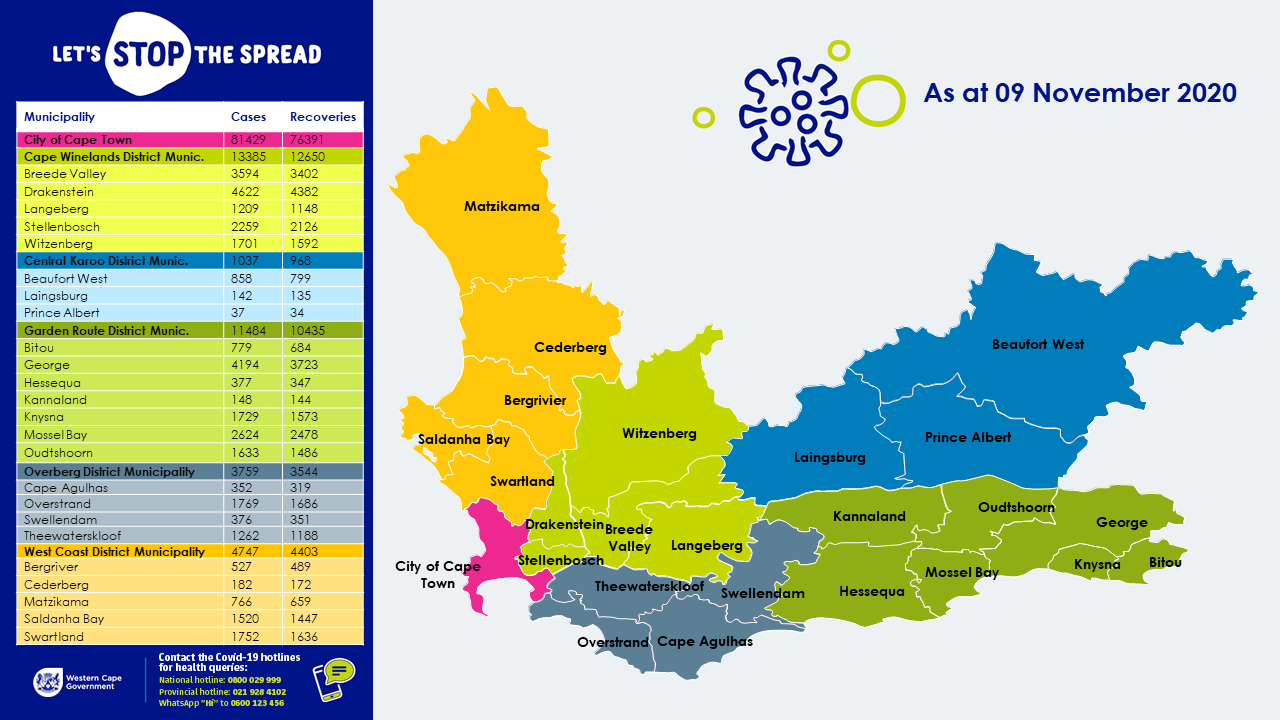 BPO Academy to provide young people with skills for the job market:
The statement goes on to read:
"When I delivered my recovery plan last month, I committed to a number of initiatives aimed at growing jobs and employment in the province. One of these commitments was to ensure that new skills would be developed in this increasingly digital world.
"I am therefore very pleased that the BPO Academy at the College of Cape Town officially opened last week. This learning and skills development initiative, is a partnership between government and the private sector, providing young people with the skills they need to enter the job market in the Business Processing and Outsourcing (BPO market).
"The curriculum has been designed to cover a range of skills- starting with voice skills, and then expanding to include other BPO skills such as ICT, finance, accounting and other skills.
"The BPO sector is well established in the Western Cape, and it attracts business and investment from companies around the world. It is also one of only two sectors that were able to create jobs this year- adding 5000 additional jobs at a time when many other sectors have been struggling.
"I commend the Department of Economic Development and Tourism, the City of Cape Town as well as Cape BPO and the College of Cape Town for creating this skills development opportunity, that will not only equip young people with skills, but create a pipeline of talent for future investors in the Western Cape.
"Jobs, safety and dignity and wellbeing are the pillars of our recovery plan and ensuring that more people have skills which are in demand by the private sector, is an important step in growing employment in the Western Cape."
Read the statement issued by David Maynier, Minister of Finance and Economic Opportunities here.
'We bring you the latest Garden Route, Karoo, Hessequa news'