GEORGE NEWS - There is a planned power outage for a portion of Herold's Bay on Thursday, 13 May 2021 from 09:00 to 16:30 for the purpose of doing alterations to the electrical mains.
Consumers are warned to treat the installation as being live for the full duration as the supply may be resumed at any time within the notified period.
Should circumstances prevent the work being carried out on Friday, the work will be done on Friday, 14 May 2021 from 09:00 to 16:30.
Please note the airport will not be affected, it is just on the map as a reference point.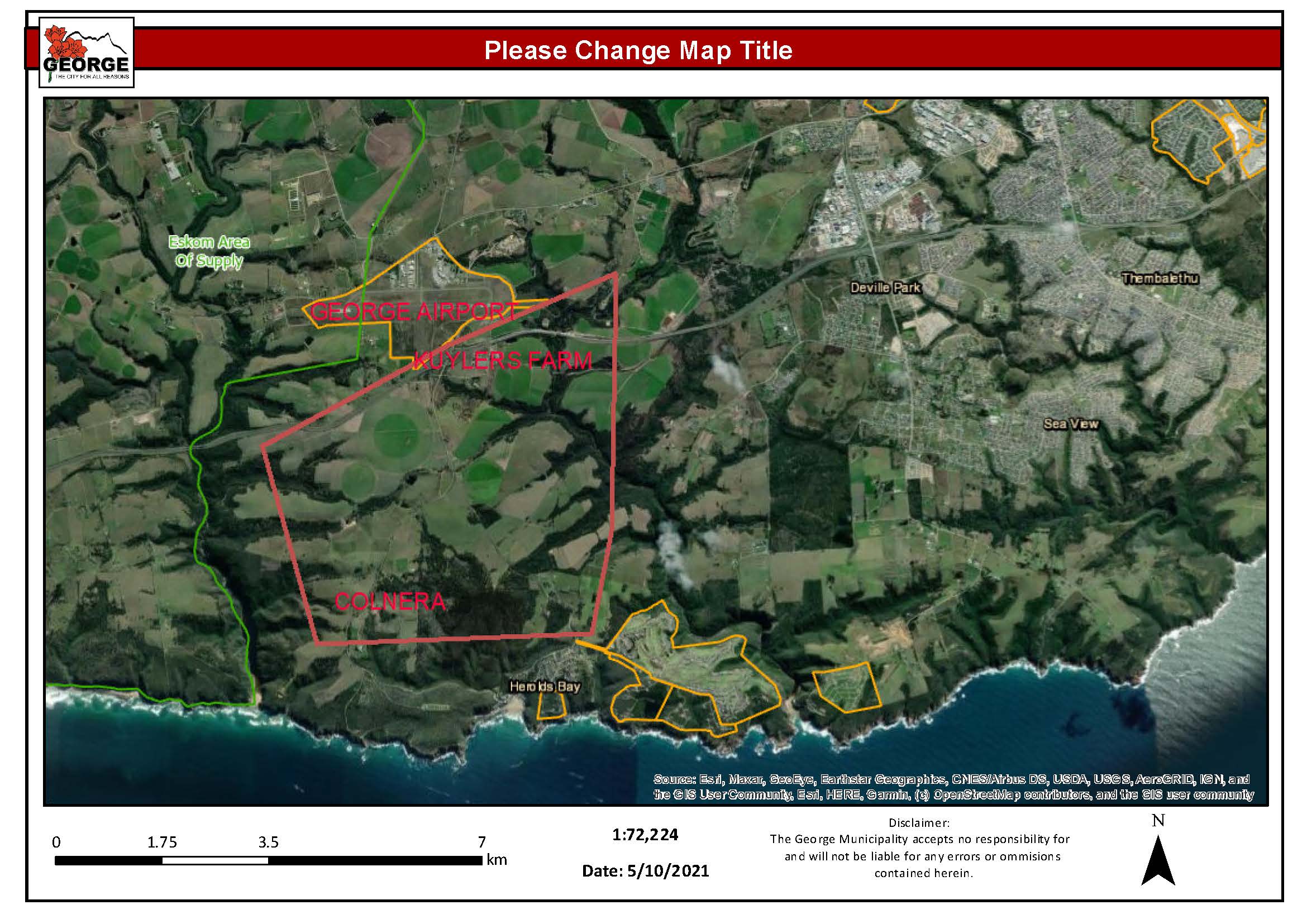 'We bring you the latest George, Garden Route news'