GEORGE NEWS - No child is born a criminal. These were the words of Chief Magistrate Xhanti Zeka during the victim-offender dialogue session and parole board imbizo on Wednesday 16 October at the George Correctional Services.
He reiterated that it is up to the community and parents to raise their children correctly so that they don't deviate.
"If children deviate, who is responsible? 65% of prisoners are below the age of 35. Where are the parents when these individuals grow up? If parents and the community take responsibility when raising their children, the prisons will be empty. Stop pointing fingers. We are all responsible," he said.
During his keynote address, Deputy Minister of Justice and Correctional Services Nkosi Phatekile Holomisa said their mandate is not only to incarcerate and rehabilitate offenders, but also to fight crime.
"The Department of Correctional Services not only addresses rehabilitation of inmates. We also encourage them to change their attitudes. We want to bring a positive change to communities and see where we can give back to them. We have to use society as the engine and work with communities to fight crime at ground level," he said.
Members of the community were given the opportunity to participate in a question and answer session afterwards.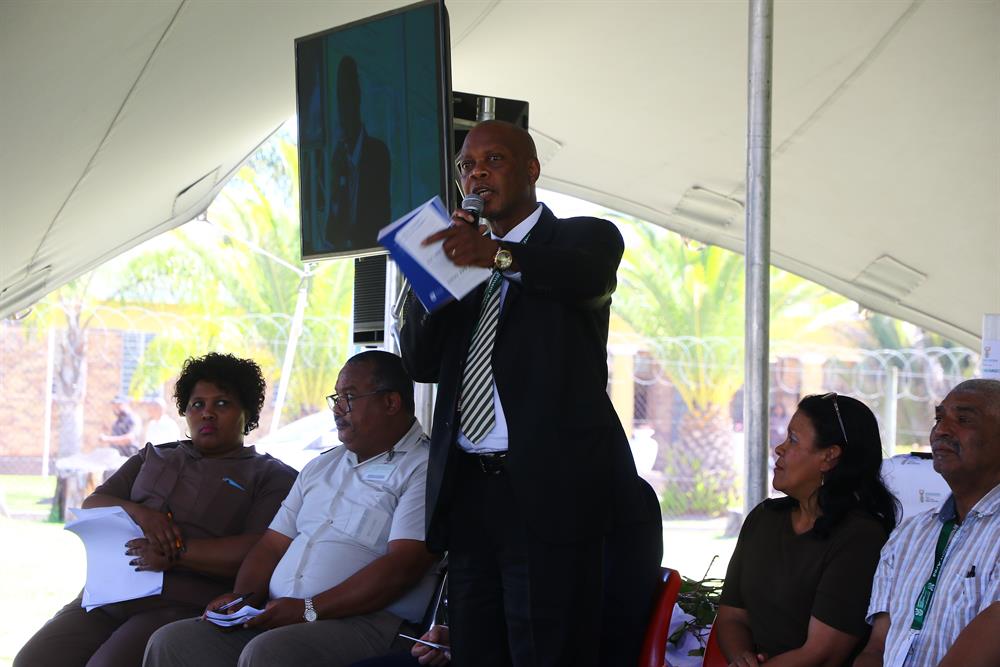 Chief Magistrate Xhanti Zeka during the question and answer session.
Photos: Kristy Kolberg
'We bring you the latest George, Garden Route news'