Video
GEORGE NEWS & VIDEO - George High School opened its doors to surrounding schools during a recent dance production workshop at the school.
William Constable, the school's dance teacher, said they were blessed to have New World Dance Theatre come and share their knowledge with the hungry dance minds here in George.
"We were surprised to see how fast our kids learned the choreography and then performed it to a hall full of their peers."
The collaboration with New World Dance Theatre is one of many to come. "Now that I know dancers in George want to learn new techniques and are open to new styles, we can work towards it with the help of the parents and school communities."
Constable has many ideas and dreams for 'his kids' at school and will focus on those who are motivated and show initiative.
He is grateful that they have a really supportive principal in Morton van Rooyen, who shows up at these performances. "He even helped to arrange the chairs."
Watch a video below:
More and more learners are showing interest in dance as subject at George High, especially those who can see a future in dance. Constable hopes to bring local colleges and even the university on board as an avenue for these learners to continue dancing while doing tertiary studies.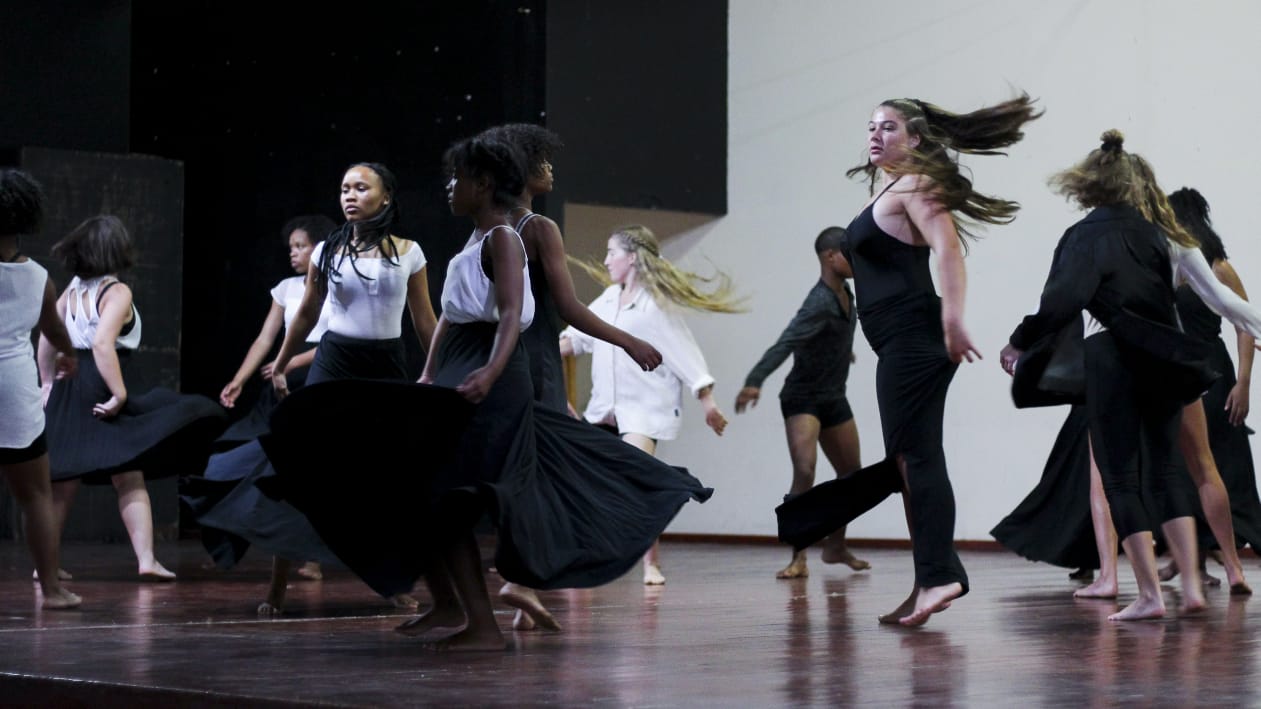 Learners from local schools taking part in a piece choreographed by New World Dance Theatre.
'We bring you the latest George, Garden Route news'