Update Video
GEORGE NEWS & VIDEO - Mopping up and cleaning operations started this morning (25 August) at Victoria Bay after properties were damaged in yesterday's high seas.
One house was badly damaged by the powerful waves. Windows and doors were knocked out, floors damaged and furniture destroyed.
Another house's garden wall was badly damaged and a garage door was also smashed.
According to the Cape Town Weather Office, these conditions were caused by the cold front that moved over the area earlier this week.
This cold front was associated with an upper air trough system.
Behind the cold front, to the west of the country, there was a strong high pressure system, around which the wind flow had a large fetch length, meaning the wind had a big distance of water to blow over continuously.
According to the weather office, this kind of situation is commonly favourable for the generation of a high sea state. Very rough seas are usually observed, especially if the winds along the coast are particularly strong, and occasionally it is accompanied by high seas, as was the case with this last system.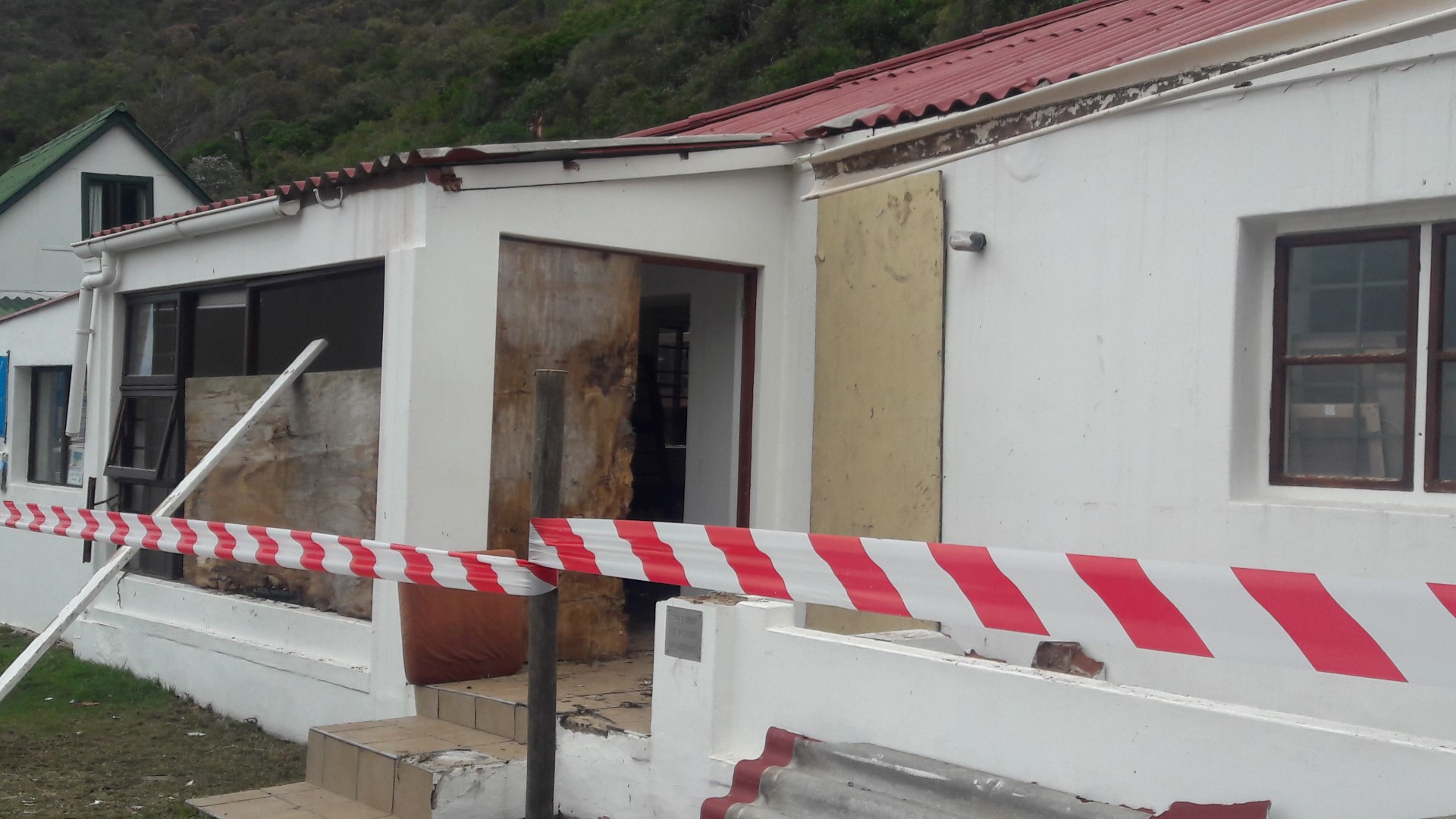 The strong waves crashed into this house, destroying most of the furniture inside.
See video below.
• Read a previous article: Huge waves at Victoria Bay
• Click here for a photo gallery.
ARTICLE & PHOTOS: KRISTY KOLBERG, GEORGE HERALD JOURNALIST
'We bring you the latest George, Garden Route news'