Video
GEORGE NEWS AND VIDEO - The Eden region of the Western Cape Metro Rescue team was preparing for the holiday season on Friday, 30 November at the base in Nelson Mandela Boulevard.
The head of Metro Rescue services, Richard Botha, said the exercise included practising grappling skills should they need to remove a body from a gorge.
Watch a video below.
Members of the Western Cape Metro Rescue team and the Western Cape Forensic Pathology Service's high angle team prepare the vehicle for the operation.
Vehicles at the ready for any eventuality.
Richard Botha (left) explains the next step.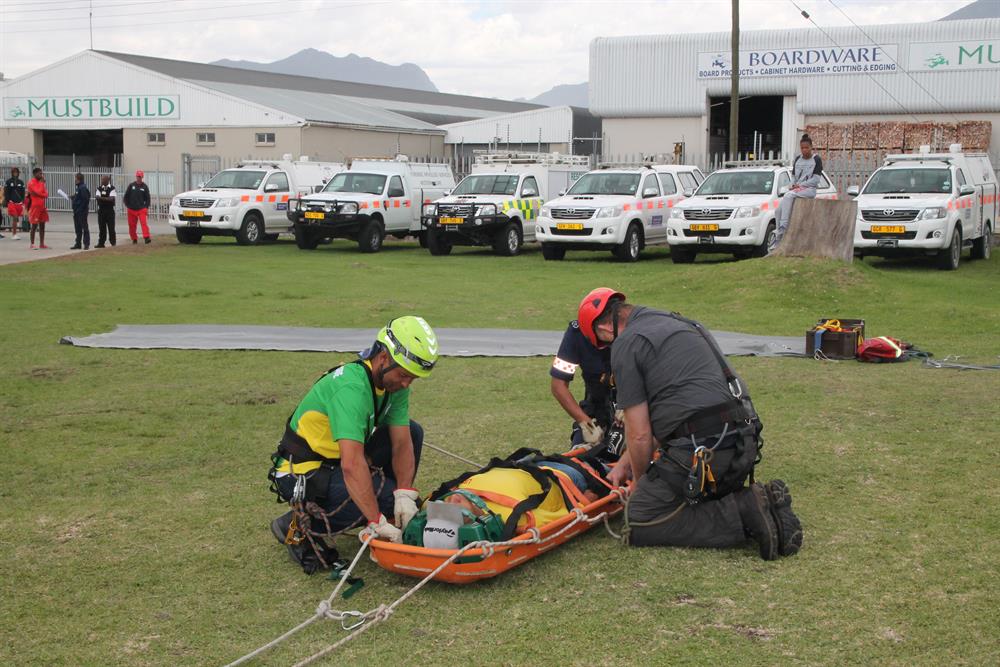 The 'injured holidaymaker' is stabilised and ready to be moved to safety.
'We bring you the latest George, Garden Route news'