GEORGE NEWS - No serious injuries were reported after a collision between a Metro ambulance transporting a patient and a VW Polo hatchback earlier this morning, Friday 26 June. The incident happened at the traffic light on the corner of York Street and Plattner Boulevard.
According to initial information, the ambulance was coming from the direction of Pacaltsdorp when it skipped a red light, collided with the VW which was crossing York Street, and hit a lamp post.
"The ambulance was on its way to the hospital with the patient and had its emergency lights on when the two vehicles drove into each other," an eyewitness said. "The driver of the VW might not have seen the ambulance coming down York Street."
The driver and the passenger of the VW, the ambulance patient and one of the Metro paramedics sustained mild injuries and were taken to hospital by ER24 paramedics.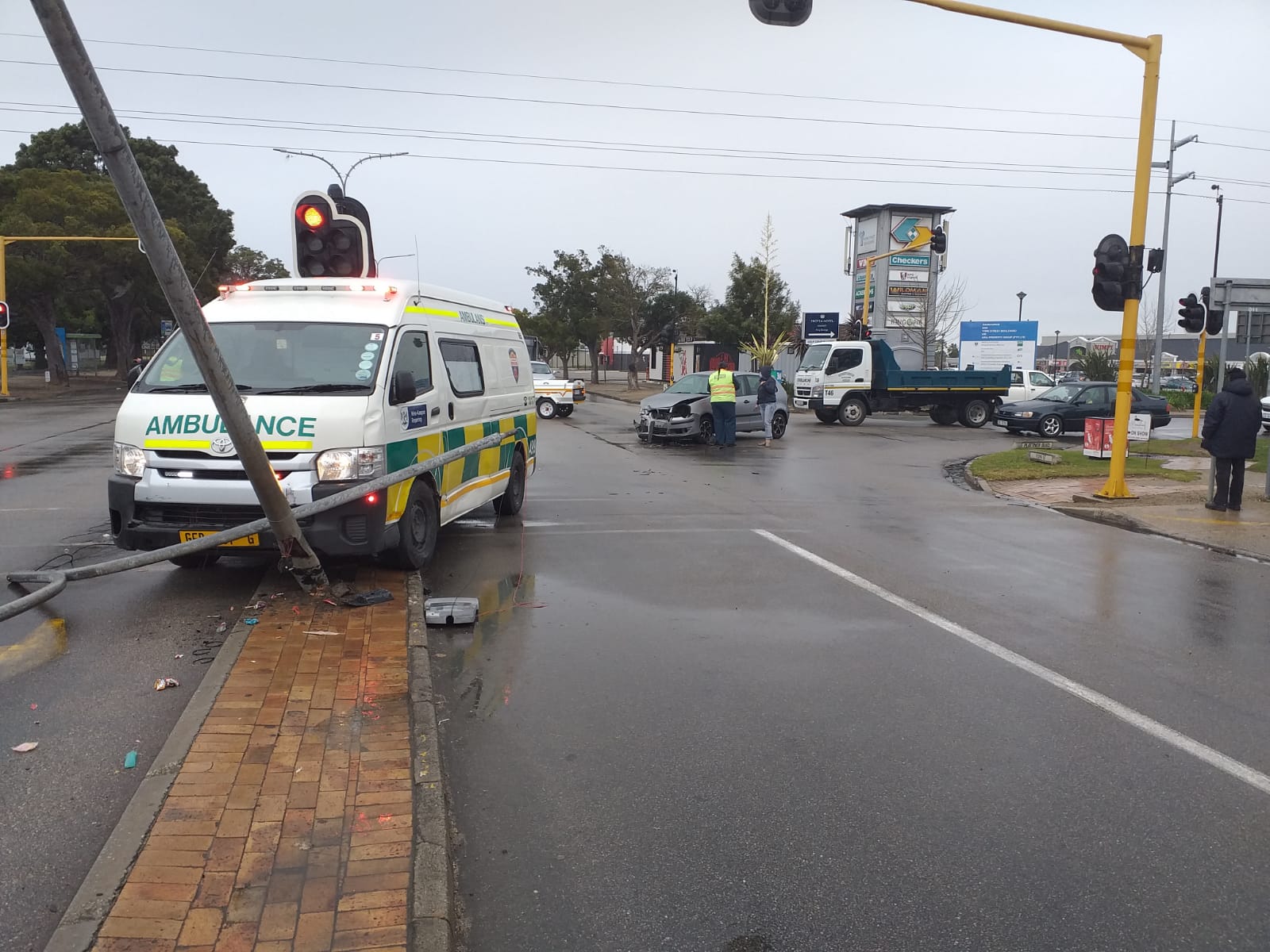 The ambulance hit a lamp post. Photo: ER24
'We bring you the latest George, Garden Route news'